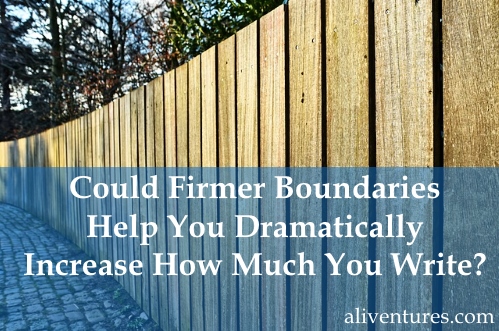 Back when I was a student, I had long vacations. Sometimes, I'd attend my previous writing group, back in my home town, where members would bring about 1,000 words of their work-in-progress to read each Monday evening.
Guess how many words I wrote each week?
About 1,000. It took me the whole of a Monday, sometimes, in fits and starts.
These days, with two kids and housework (on top of freelancing commitments), I can easily hit 1,000 words in an hour.
What's the difference? Stronger boundaries.
Continue reading »