The Eight Best Free Writing Tools to Help You Write More and Earn More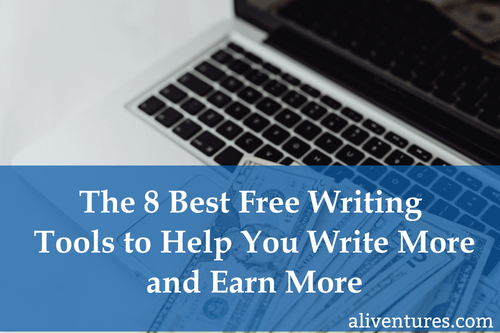 There are so many different useful tools out there for writers, it can be tricky to figure out which ones you need … and which ones are just a distraction.
After 15+ years of freelancing (and even more years of fiction writing and blogging), I've now got a set of free tools that I use on a daily or near-daily basis.
Many of these have replaced tools I used to use, for various reasons – like easier collaboration or better workflow for me.
All the tools I've listed here are permanently free, not just tools with free trials. Some have a paid version that you can upgrade to, but you'll likely find that the free version offers everything you need, in most cases.
In this post, we're going to take a look at:
Google Docs (online word processing software)
Grammarly (editing software)
Wavemaker (novel writing software)
Clockify (time tracking software)
Nozbe (task management software)
WordPress (blogging/website software)
PayPal (payment/invoicing software)
Canva (graphic design software)
If you're looking for a wider range of tools, including paid ones, you might also want to check out my posts:
What Tools Do Writers REALLY Need?
Over the years, I've come across some writers who love playing around with software.
I also know plenty of writers who are a lot less keen on new tech. They find it hard to get to grips with new tools … and having a long list to choose from can be daunting.
Whether either of those sounds like you, or you fit somewhere in the middle, I think it's helpful to pause before choosing new tools and think about what you really need in your writing life.
For most writers, that means:
Software you can write in. Even if you draft longhand in a notebook, you're likely to need to type up your work at some point, if you ever want to share it.
Some way to keep track of tasks. This may not be necessary if you're working on one big piece (like a novel) or something that doesn't have deadlines. But if you're a freelancer, you're entering competitions, or you're completing assignments for a course, then you need to keep track of the different tasks.
Some way to get paid! This might simply be by cheque or bank transfer, but if you work with individuals or small businesses as a freelancer, you'll likely need a PayPal account.
Eight of the Best Free Tools for Writers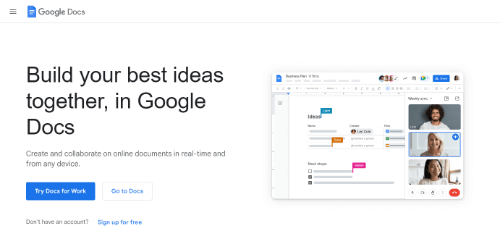 I love Google Docs. If you're used to Word or Pages, it's not very different: it's just an online word processor. But the great thing about Google docs is that it's really easy to collaborate with other people: co-bloggers, editors, beta-readers, and so on.
Google Docs lets me:
Always have the most up-to-date version of a document, with everyone's comments/suggestions in one place – no more complicated email threads with multiple different versions of a Word document.
Write anywhere: my desktop PC, my Chromebook, even my phone.
Easily share documents with clients (either with "Edit" or "View" access – the latter is handy for things like invoices).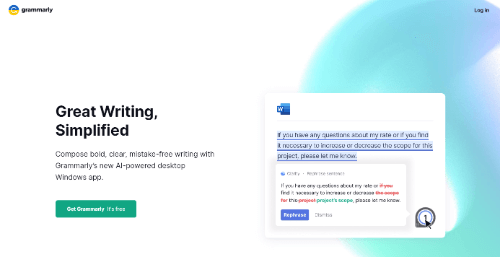 Grammarly is a free spelling and grammar checker. You might wonder why you need one, since your word processor almost certainly has a spell-checker built in – but Grammarly is great at spotting issues like mistyped words that are still words, or subject-verb agreement issues.
It's also great for:
Making sure you've used the correct US/UK English spellings if (like me) you're a native writer in one of those but you write for a client who prefers the other.
Checking for wordiness issues – I don't always agree with these (sometimes I want the flow of  "in order to" instead of "to", for instance) but it's useful to at least consider them.
Flagging up things like the lack of an Oxford comma (serial comma) and other small grammatical slips.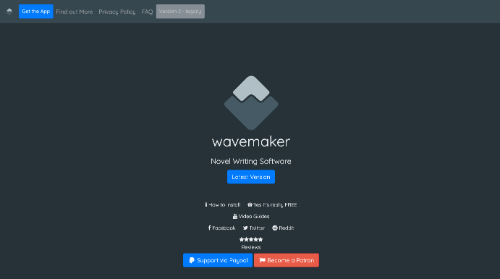 Wavemaker is a relatively new tool to me, compared with the others on this list: I only began using it a few months ago. For years, I'd been writing fiction in Scrivener, but after I switched from a Windows laptop to a Chromebook, I couldn't use Scrivener.
After a lot of time using Google docs, which I find a bit distracting for writing fiction, I gave Wavemaker a try – and loved it straight away.
The two key things I love about Wavemaker is that it lets me:
Write in a full-screen, distraction-free writing environment (and in white on black, which I find easier on my eyes, and which seems to help me focus better on what I'm writing).
Divide my work into chapters, subchapters, etc, which I can move around if I want to.
There are also tons of features I haven't used at all, like the ability to make mindmaps, add character notes, access plotting help, create a timeline, use "Challenge" mode, and more.
Wavemaker is completely free (though the creator welcomes donations), and I'd definitely recommend checking it out if you want an alternative to Scrivener.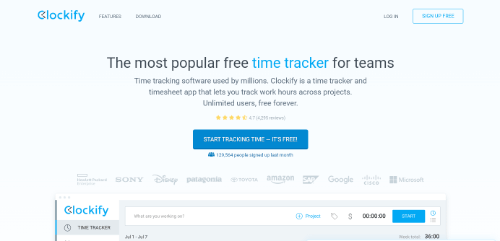 In spring 2022, I started using Clockify to track the time I was spending on work tasks – particularly my freelance work. And I'm pretty sure it's no coincidence that starting using Clockify coincided with my monthly income increasing quite noticeably.
Clockify is very quick and easy to use – and as with Wavemaker, I'm not using all the features.
For me, Clockify is great to:
Keep me focused when I'm working. If I need to switch off Clockify to take a break or to jump to a different task, I'm more likely to stick with the task I'm supposed to be working on.
Track how long I'm spending on work tasks each day. (I split these into quite broad categories like "blog posts for client x" and "Aliventures blog/newsletter").
Check reports at the end of each month to see how long different tasks took overall. This lets me very easily figure out how much I'm making per hour for different clients – and it can vary quite a lot!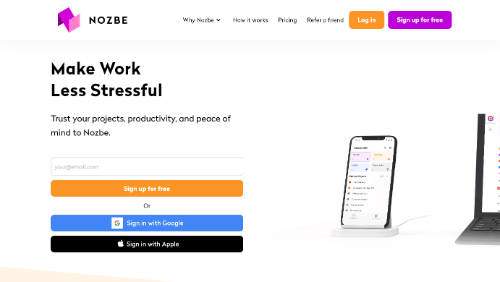 I don't use Nozbe as much as I used to, because I track most of my tasks in my Full Focus Planner these days. But I still find Nozbe useful as a repository of tasks that don't really fit into the next few days, or that I don't want to schedule for a specific week.
Nozbe also fits well with a "Getting Things Done" (GTD) approach, if that's a time management system you use.
I use it to:
Note tasks I don't want to forget! (I try to check my "Priority" list in Nozbe at the start of each workday.)
Keep track of recurring tasks – things that I want to do every month, for instance.
Brain-dump lists of tasks that need doing at some point, so I can sort through them and make time for them later (I use the "Inbox" in Nozbe for this).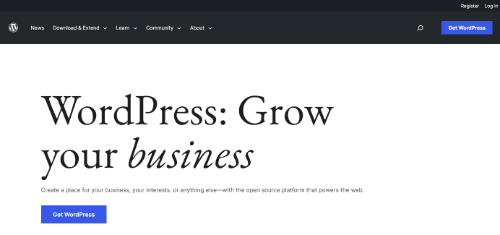 When I created my first blog (well, my first blog that wasn't a rambling online diary), way back at the end of 2007, I used WordPress(.org) for the first time.
I've stuck with it ever since.
WordPress is a fantastically flexible system for creating a blog or website. It's become much more user-friendly during the decade and a half that I've been using it.
You can use WordPress for pretty much any kind of website – a blog, online store, web forum, or just a simple one-page website that advertises your freelance services or your books.
Some of the things I like best about WordPress are:
Your content (blog posts, web pages, etc) is all stored separately from the way your site looks. That means you can easily change your blog's theme (design) without having to laboriously copy lots of content over to the new version.
There are thousands of free plugins (add-ons) available for WordPress, to give your blog/website extra functionality. There are also lots of excellent premium plugins that you can pay for to get more advanced features.
The WordPress software itself is open-source, which means that it's free (you need to pay for web hosting and a domain name, though) and that it's constantly being improved and updated.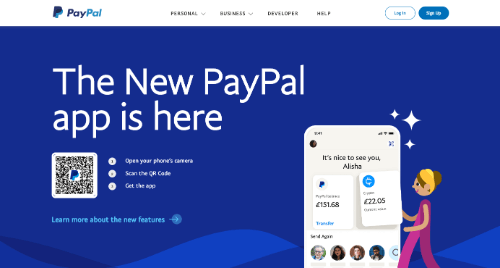 Of all the tools on this list, PayPal is the one I've been using for the longest – since my late teens, when I used it exclusively for shopping on eBay.
As soon as I began freelancing, in early 2008, PayPal became an essential way to get paid. Many of my clients are in the US, and I'm in the UK, plus I've found that a lot of small businesses employing freelancers prefer to use PayPal anyway.
I also use PayPal to process payments for my Supercharge Your Writing guides, for the self-study seminar packs, and more.
Some of the things I like about PayPal are that:
Receiving money in multiple currencies (and keep it in that currency, if I want to).
Being able to download a log of transactions – very handy at tax time!
Creating and sending invoices directly through PayPal: I can then see if these have been paid, chase them up at the click of a button, and more.
Easy compatibility with other software that I use – like Payhip, which is the service that supplies my digital products to customers.
As well as PayPal, I use Wise for a couple of my clients: this means considerably lower fees.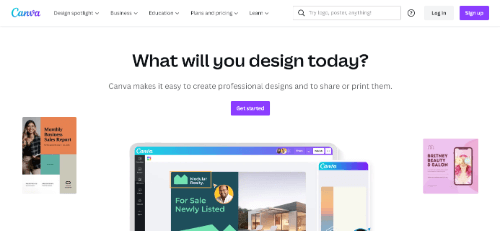 Canva is the one tool on this list that I pay for! The free version is great too, and I used it for a while, but the paid version is well worth the time it saves me each month in creating blog post graphics easily. (The paid version includes a huge number of high-quality stock photos, for instance.)
Canva can be used for all sorts of things, but I particularly like it for:
Easily creating and duplicating graphics – it's really fast and easy to make the branded images that go at the top of my blog posts, for instance.
Loads of ready-made templates – I used one of these as the basis for my Start Freelancing module graphics.
Generally, just being able to make reasonable-looking images for my blog despite my complete lack of graphic design skills.
All these tools are free, so they're well worth a try. Maybe you'll find something that solves a problem you've been having, or that simply makes your writing time easier and more enjoyable.
I'd love to hear about your favourite free writing tools, too: pop a comment below to tell me what you're using and how it's working out for you.
About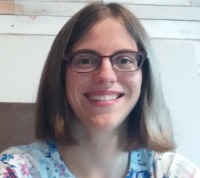 I'm Ali Luke, and I live in Leeds in the UK with my husband and two children.
Aliventures is where I help you master the art, craft and business of writing.
My Novels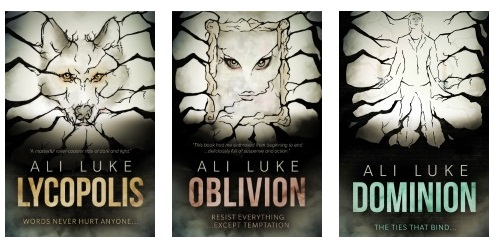 My contemporary fantasy trilogy is available from Amazon. The books follow on from one another, so read Lycopolis first.
You can buy them all from Amazon, or read them FREE in Kindle Unlimited.