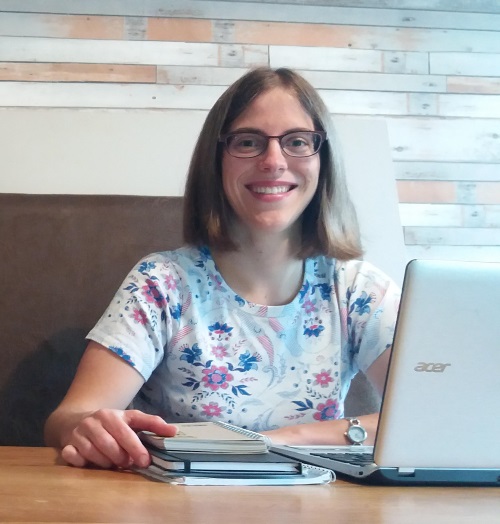 A very warm welcome to Aliventures!
I'm Ali Luke, and there's more about me and the blog here.
Whether you're an experienced writer or just getting started, you'll find something here for you. Aliventures is about making the most of your writing time. That might mean valuing your writing more, learning techniques to help you focus better, or developing your craft so that you're producing the best work you can.
A lot of what I write applies to both fiction and non-fiction writing: I love doing both and many Aliventures readers feel the same way. From time to time, though, I'll post about a specific area like novel-writing or freelancing.
Below, I've rounded up some of my best posts to gets started with, followed by links to some of the key resources here on Aliventures. Dig in and enjoy!
For All Writers:
Are Your Writing Dreams Unrealistic? 
While some writers do have unrealistic and unreasonable expectations, most don't. In this post, I contrast "realistic" and "unrealistic" dreams (and, hopefully, you'll feel encouraged about your chances of achieving yours).
Can You Call Yourself a "Writer" if You're Not Currently Writing? 
I've taken plenty of breaks from writing over the years, particularly around the births of my two children. If you're feeling uncomfortable or anxious about a fallow stage in your own writing life, this post might help.
The Three Stages of Editing (and Nine Handy Do-it-Yourself Tips) 
Whether you're editing a blog post or a novel, simply starting at the first word and fixing every spelling mistake as you go along isn't going to be an efficient way to work. Here, I explain the three stages of editing, offering tips to help you with each.
For Novelists:
Choosing the Right Viewpoint and Tense for Your Fiction (With Examples) 
Should you write in first-person, third-person, or even second-person? And should you tell your story in the past or present tense? In this post, I run through your options, and give you examples of each in practice.
When and Why You'll Want to Pay People to Help You Write 
If you want to get your novel published, or if you want to successfully self-publish it, you're going to want to pay for some help at some stage. This post takes you through your options and helps you decide what might work best for you right now.
Stylised Talk: Writing Great Dialogue [With Examples]
Some writers love dialogue, others struggle with it. Whether it comes naturally to you or not, this post will give you tips for making your dialogue even better. I've included examples to make it easier to see dialogue in action.
For Freelancers:
How I Make My Living as an Online Writer (And How You Could Too) 
Freelancing is just one way to make money from your writing. If you're interested in adding in some extra income streams, this post runs you through the ones that I've used over the past seven years, with further reading links and indications of how much you can expect to make with each method.
Freelance Writing: Ten Steps, Tons of Resources
This is (currently) the longest post on Aliventures, so I'd suggest bookmarking it. You can dip in and out for ideas and inspiration, or use it as a step-by-step guide to getting started as a freelance writer.
Why Every Writer Should be Guest Posting 
This is the first post in a three-part series about guest posting: writing for other people's blogs to promote yourself or your books. Find out why guest posting is such a powerful technique, and how you can make it work for you.
If you'd like to go further with your writing, take a look at my self-study seminar packs. Each pack contains four seminars (with audio/video, plus a full edited transcript, and a handy worksheet). They're available to buy at any time, and you can work through them at your own pace.
Each pack costs $20 or you can get the full set of six packs (that's 24 seminars!) for just $50.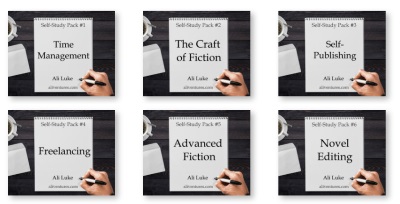 All my online courses are packed with practical guidance and include full support via email and our Facebook group. They cover blogging, freelancing, and getting going again with a big writing project.
Each course costs $60 at full price and lasts six weeks, with a further four weeks of help and support after the course ends. (If you've taken a previous course, make sure you use your reward card discount from completing modules on time: email me at ali@aliventures.com and let me know which course you want to purchase so I can send you your special discount link.)