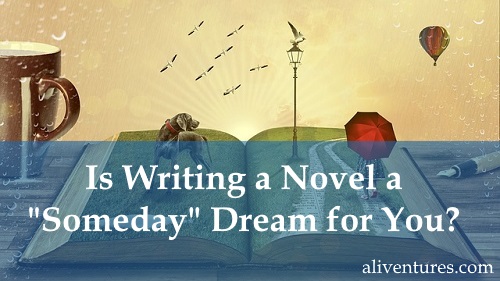 Note: This post was originally published in 2016, and was updated in January 2019.
Are you thinking of writing a novel someday?
Maybe you're waiting because you don't have an idea, yet.
Maybe you're waiting because you don't have much time, right now.
Maybe you're waiting until you feel more confident: until you're a good enough writer to tackle the challenge of a novel.
I'd like to – gently – suggest that perhaps it's time to stop waiting.
Yes, a novel is a big undertaking. Yes, your life is hectic and you don't feel ready and there are a dozen good reasons to wait.
Here's why I think you shouldn't. (more…)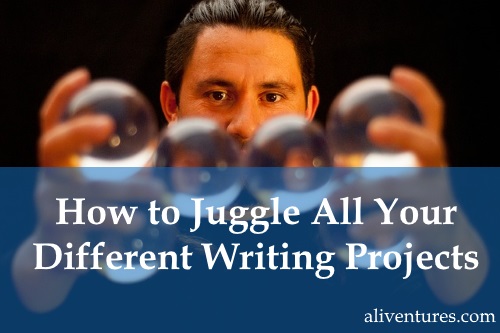 Do you have several different writing projects on the go?
Maybe you have a blog, plus you're working on a novel. You also have a few short stories that you want to revisit and find markets for, and you're thinking about trying something new, like poetry or screenwriting or memoir. Oh, and there's that book you abandoned a couple of years ago that you'd like to finally finish.
If your writing life looks anything like that, I do sympathise! Right now, my "in progress" projects include:
Regular blog posts for half-a-dozen different clients (some under my own name, some ghostwritten).

A trilogy of novels, plus a standalone novella, that I really need to market now they're out there in the world.

A fourth novel that's half-way through a scrappy first draft.

A couple of screenplay ideas that exist only in my head and need to be worked out on paper.

A short non-fiction book that I've been working on, sporadically, since 2016.

My own blog (Aliventures), where I write weekly posts and newsletter pieces.

My online courses: all the upcoming ones need writing / rewriting.
As you might guess from that list, I'm not here to tell you that you should pick one single project (or even a single area of writing) to focus on.
I completely understand why you might want to have multiple projects on the go, whether that's for financial reasons (perhaps you need the money from your freelancing to support you in writing fiction), or simply because you get bored if you only work on one thing.
How can you manage multiple different projects, though – without ending up going pretty much nowhere with all of them?
About
I'm Ali Luke, and I live in Leeds in the UK with my husband and two children. Aliventures is where I help you master the art, craft and business of writing.
My Novels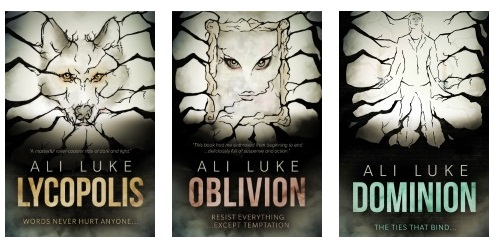 My contemporary fantasy trilogy is available from Amazon. The books follow on from one another, so read Lycopolis before the others.
You can buy or sample them on your local Amazon, or read all three FREE in Kindle Unlimited.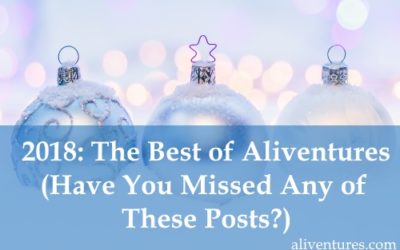 Reminder: you've got the rest of this week (until the end of Friday) to get your hands on Get Writing at "pay what you want" prices. You can pay as little as a dollar to get the whole ebook, plus all the bonus goodies. Another…
read more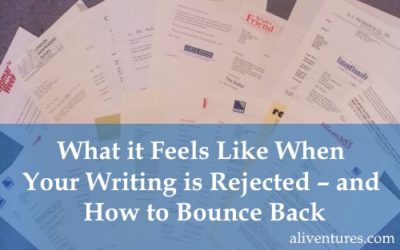 Note: This post was first published in July 2012 and updated in November 2018. One reader asked me: "I'd like to know what it's like to get rejected by a publisher or several (if that's ever happened to you) and how you bounce back from it." It has indeed happened to...
read more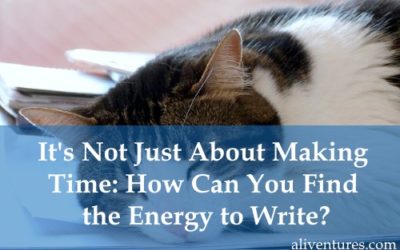 Making time to write can be tough. Whenever I ask people about their biggest writing challenges, "finding time" usually comes top of the list. For most of us, though, it's not that hard to make time. Get up half an hour earlier, write in your lunch hour, write...
read more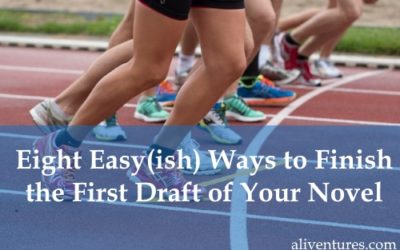 I'm doing NaNoWriMo this month – maybe you are too? (For the uninitiated, "NaNoWriMo" stands for National Novel Writing Month. It happens every November, where people all over the world try to write a 50,000 word novel in a month.) This is the eight book-length piece of fiction I've
read more