How to Write When … You're Bored With What You're Writing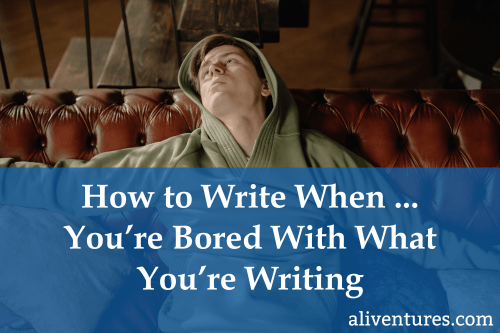 Do you ever feel bored with what you're writing?
As a freelancer, I'd love to say that I'm always 100% enthusiastic about every single topic I write on – but the truth is that some topics are just more interesting than others! Even things I love to write about (like blogging) can seem a bit boring when I'm writing a piece that's quite similar to 10 other pieces I've written in the past. And some writing is frankly uninteresting.
Perhaps you're freelancing, or working on a homework assignment, or even writing something that you usually enjoy … but that you're feeling bored of right now.
It can be hard to focus on writing even when you're engaged, but when you're bored, it might feel like distractions are almost irresistible. And that's if you even manage to sit down and write in the first place: just dragging yourself to your computer can be tough if you know you've got an hour or two of dull writing ahead.
So what can you do to keep writing? Well, the first thing I'd suggest is to consider…
(more…)
Internal Conflict: Six Types of Internal Conflict (With Examples)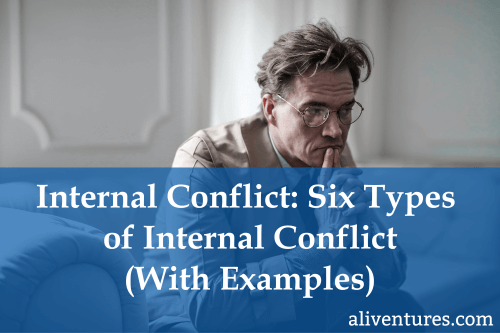 The links to books in this post are Amazon affiliate links. That means that if you buy any of the books after going through my link, Amazon gives me a little bit of money. It doesn't cost you anything extra, but it does help me with the costs of running the Aliventures blog.
Stories are built on conflict. Without any conflict, there's not really any story. If Jane Doe gets everything she wanted, without any difficulties, and lives happily ever after, then that's lovely for Jane, but not very interesting to read about!
When it comes to conflict, it's easy to get how external conflict works. Perhaps Jane Doe wants a promotion … but a colleague is also going for the same role (character vs character conflict). Then, Jane's late to work because the bus was cancelled and she had to walk through a snowstorm (character vs environment conflict) … and now her laptop won't start (character vs technology conflict).
Those are types of conflict that you could see taking place.
But what about the conflict that only takes place inside Jane's head? The self-doubt – is she really suited to the role? The moral dilemma – should she try to undermine the colleague who also wants the promotion? Those can be just as important a part of the story. And they're both types of internal conflict.
About
I'm Ali Luke, and I live in Leeds in the UK with my husband and two children. Aliventures is where I help you master the art, craft and business of writing.
Archives
Want to see
all
the posts on Aliventures?
Just head on over to the Archive:
My Novels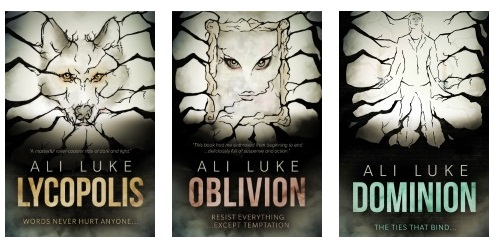 My contemporary fantasy trilogy is available from Amazon. The books follow on from one another, so read Lycopolis before the others.
You can buy or sample them on your local Amazon, or read all three FREE in Kindle Unlimited.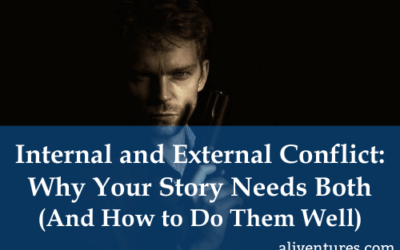 All stories, however short, need conflict: a clash between two (or more) people, ideas, or even motivations. Conflict is the engine that powers your story, driving it forward. Without conflict, there's not much of a story. Your main character…
read more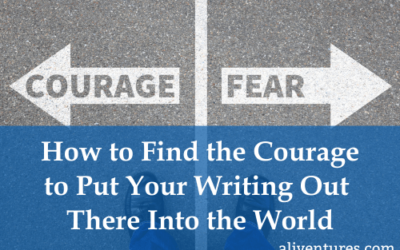 When I surveyed the Aliventures readership a few months ago, one reader asked about finding the courage to put your writing out there into the world. I think this is a struggle that so many writers have – and not necessarily just at the start of their writing life. It...
read more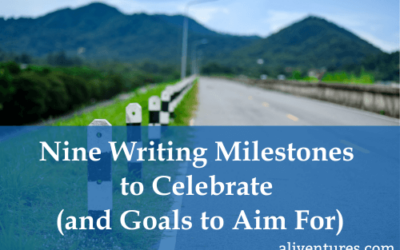 This post was first published in March 2012 and updated in June 2023. The writing path is rewarding and varied – but it can also feel very long. If your definition of "success" is to be a best-selling author and you've only written a couple of chapters of your first...
read more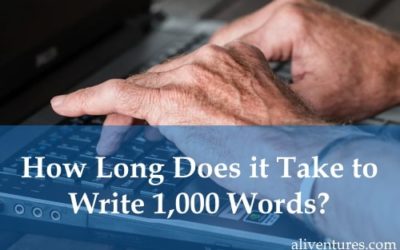 This post was first published in April 2020 and updated in May 2023. Whether you're working on a novel, blog post, academic essay, or any other big project, it's really helpful to know roughly how long it takes to write 1000 words. Maybe it's your daily target for...
read more