Why Do We Procrastinate About Writing When We Love to Write?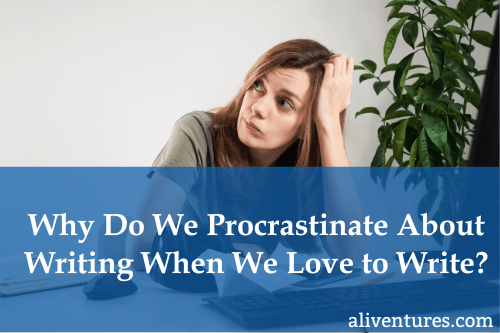 I love writing. 
When I'm writing, I feel truly myself. Sometimes I lose track of time. I can immerse myself in whatever I'm creating – a story, a blog post, even simply an email – and it's a wonderful feeling.
And yet, sometimes, just getting started on writing feels like a huge effort. If I've taken a break from my novel-in-progress, or if I'm mulling over ideas for a new short story, actually sitting down and getting words onto the page can feel almost impossible.
Perhaps it's the same for you. I know it is for a lot of writers. We have a tendency to procrastinate: to put off sitting down to write, or to get started, write a sentence or two, then immediately look for something else to do.
That doesn't mean there's anything wrong with us – or with the writing. This kind of procrastination is completely normal.
Let's take a look at why, before turning to some ideas for pushing past procrastination and spending more time writing.
(more…)
Summer 2022: The Year So Far … and What's To Come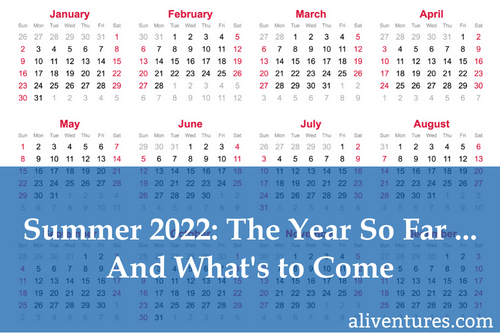 Hello! 
I know it's been a bit quiet here on the Aliventures blog in recent months.
I wanted to take a bit of time to tell you what I've been up to – and what's coming up over the next few months.
Freelancing: It's Going REALLY Well 🙂
I've not been blogging here much (or writing much fiction) but I've been writing a lot. My freelance work has been going fantastically during 2022. I think this is my most exciting freelancing year since the thrill of first starting full-time freelancing in summer 2008!
May 2022 was my highest income month to date from freelancing … and June beat that by quite a bit, making it my highest income month ever. (Beating even December 2020, when I was writing full-time for Awesome Motive and also got a Christmas bonus!)
During 2022, almost all my freelancing has been during school hours – usually, a total of no more than 20 hours per week, and often less.
I had a pretty ambitious income goal for this year, given that my working time is quite limited and I take a lot of time off during the kids' school breaks, so I'm thrilled to be on track for that.
(more…)
About
I'm Ali Luke, and I live in Leeds in the UK with my husband and two children. Aliventures is where I help you master the art, craft and business of writing.
Archives
Want to see
all
the posts on Aliventures?
Just head on over to the Archive:
My Novels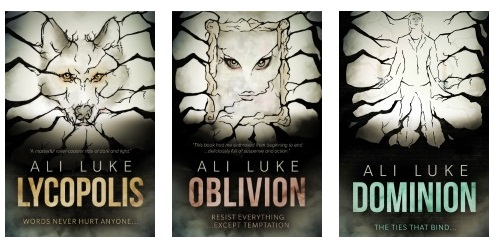 My contemporary fantasy trilogy is available from Amazon. The books follow on from one another, so read Lycopolis before the others.
You can buy or sample them on your local Amazon, or read all three FREE in Kindle Unlimited.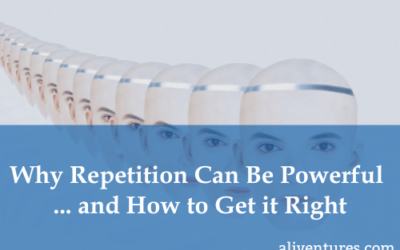 Is it ever okay to repeat the same word or phrase in your writing Absolutely! Unintentional repetition is something that authors are (quite rightly) warned to watch out for, particularly in fiction. And that may have given…
read more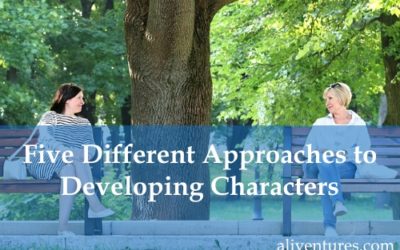 This post was first published in April 2019 and updated in April 2022. Whether you consider plot to be more important than character or you believe they're just two sides of the same coin, it's clear that character matters. Readers want characters who are engaging and...
read more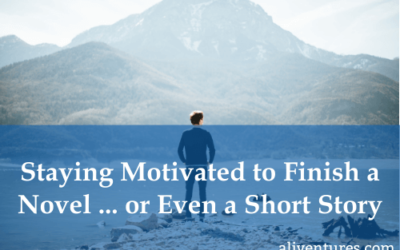 In the last Aliventures survey the subject of "motivation" came up quite a few times, and one reader specifically asked for a post about staying motivated to finish a short story or novel. I'll be the first to admit – this is tough! My unfinished short stories and...
read more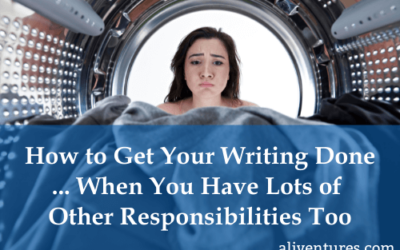 Writing can be tough. It takes time, energy, and focus – all of which are in short supply for many of us. It can be tough getting any writing done around a full-time day job, especially if you work long hours. But even if you only work part-time…
read more