Are You Too Old (or Too Young) to Become a Writer?
This post was originally published in March 2016, and updated in August 2020.
An email from an Aliventures reader landed in my inbox with the subject line, "Am I too old to become a writer?"
I opened it up, assuming she was in her 70s or 80s.
No.
She was 37.
Here's part of my reply to her:
Plenty of people wait till they're retired — heck, I'm sure to a lot of just-getting-started writers, you're young. Hurrah for you getting on with the novel now!
But whatever her age, my answer would've been the same: you're not too old. Keep writing.
Because you're never too old to become a writer. (more…)
How to Beat Three Common Causes of Writing Procrastination – Today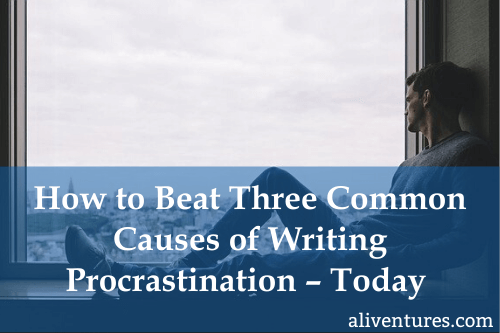 Quick note: I'd be really grateful if you could take this year's Aliventures survey (it'll only take a few minutes):
Aliventures Survey: Summer 2020
I use the survey responses to help me plan what to write about on the blog and to help shape other resources that I create on Aliventures. This year, I'm particularly looking at the possibility of creating an online group to offer writers a sense of communtiy and peer support, and I'd love to have your input on that.
---
This post was originally published in January 2012 and updated in July 2020.
One theme's come through already in the survey responses: procrastination.
It's the bane of many writers … or would-be writers. Some people spend months, even years, trying to get round to writing, but never quite manage to.
Others do write, but they end up spending far more time procrastinating than actually writing, and they feel frustrated at their lack of progress.
It's easy to end up feeling like procrastination is just part of who you are, something you can't really change … but that's not really the case.
Procrastination is simply a symptom of a cause; a sign that something in your writing world needs attention.
About
I'm Ali Luke, and I live in Leeds in the UK with my husband and two children. Aliventures is where I help you master the art, craft and business of writing.
Archives
Want to see
all
the posts on Aliventures?
Just head on over to the Archive:
My Novels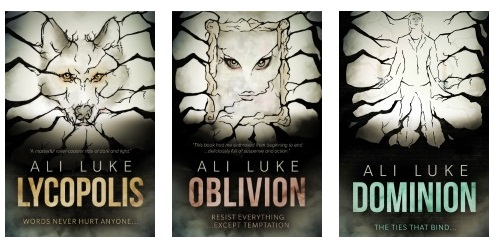 My contemporary fantasy trilogy is available from Amazon. The books follow on from one another, so read Lycopolis before the others.
You can buy or sample them on your local Amazon, or read all three FREE in Kindle Unlimited.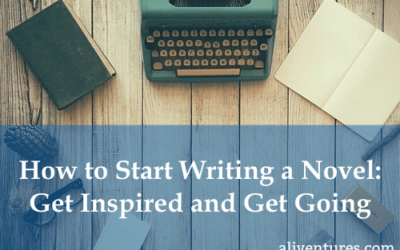 This post was originally published in April 2016 and updated in July 2020. You'd like to write a novel ... but how do you even begin? I'm not thinking here about ways to write a great opening (if that's what you're after, check out this excellent article from The...
read more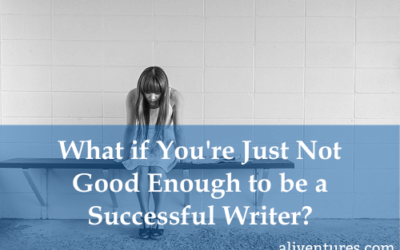 What if you're not good enough? What if you enjoy writing … but you're actually pretty rubbish at it? What if any success you've had so far has just been a fluke? I'm pretty sure I'm not the only writer who's ever…
read more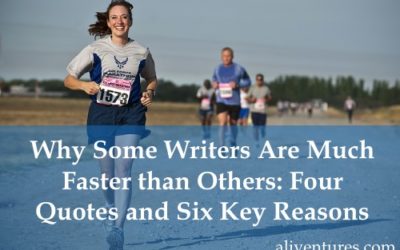 I've written before about writing fast versus writing slow – but it's an issue I wanted to look at again, particularly in terms of how many words per hour or per day is a "good" rate of writing. I've come across writers for whom…
read more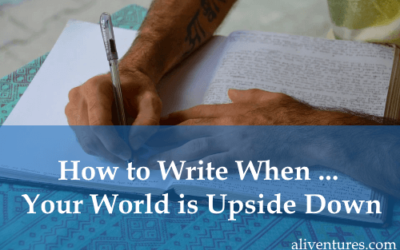 Right now, it might well feel like your world has been turned upside down. Most countries have been in some form of lockdown in an attempt to combat Covid-19. Many people have been working from home for the first time, often with young children at…
read more