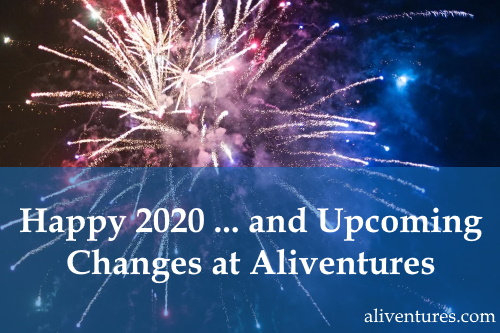 Happy New Year! I hope your decade is off to an excellent beginning.
It's been an exciting start to 2020 for me, because on Monday I started work with Awesome Motive, the company behind a whole lot of website-related sites and software: WPBeginner, OptinMonster, WPForms, MonsterInsights and more. I'm going to be writing for WPBeginner.
I'm thrilled to be working alongside some fantastic writers and colleagues at AM, and I'm really excited by the opportunities there. (more…)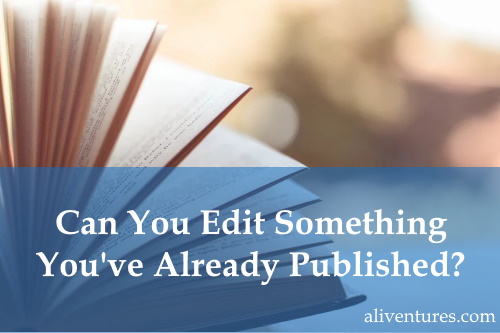 We've been looking at the importance of editing over the past few weeks and, so far, we've only been considering editing your work before publication.
It's also possible – increasingly so in the age of self-publishing and digital publishing – to edit your work after publication.
While this is more common with some type of writing than others (non-fiction books on technical topics, for instance, very frequently get new editions), it's possible for most types of writing.
It's also nothing especially new, even if you're a novelist: writers have been editing their work long after publishing it for centuries. Fifteen years ago, when I was an undergraduate student, I studied Samual Richardson's novel Clarissa. It exists in several different editions, the final revision being more than a decade after the original was published in 1747-8. (Richardson was a printer by trade, which probably made repeatedly editing and republishing his work easier!)
Today, self-publishing authors sometimes edit and republish their novels (particularly early works that may not have been up to the standard of later ones), bloggers frequently revisit and edit posts that have become dated, non-fiction authors put out new editions of their books, and so on: David Gaugran's Let's Get Digital is on its third edition, for instance.
If you're traditionally published, it's going to be a lot trickier to edit your published work. I would have quite liked to update my book Publishing eBooks For Dummies, which came out back in 2011 – eight years is a lifetime in self-publishing! Sadly, the ongoing sales didn't justify the costs for the publisher of creating of a new edition.
Assuming that you do have the ability to edit your work and republish it, though, why might you do so?
About
I'm Ali Luke, and I live in Leeds in the UK with my husband and two children. Aliventures is where I help you master the art, craft and business of writing.
My Novels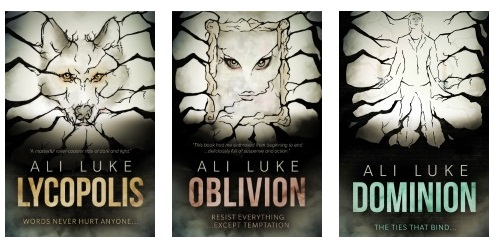 My contemporary fantasy trilogy is available from Amazon. The books follow on from one another, so read Lycopolis before the others.
You can buy or sample them on your local Amazon, or read all three FREE in Kindle Unlimited.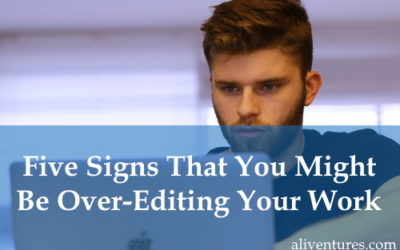 Editing is a really important part of the writing process – and that's why we're in the middle of a four-week series on it. ;-)However ... it's possible to over-edit. And, if you're at the editing stage of a project right now, you might be wondering when to stop...
read more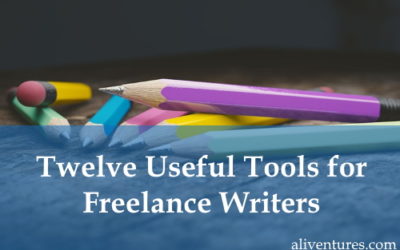 This is the fourth post in our series on freelancing, following on from our posts on reasons to give freelancing a try, mistakes to avoid when starting out and where to find freelance writing jobs. As a freelance writer, you're going to need some tools – and having...
read more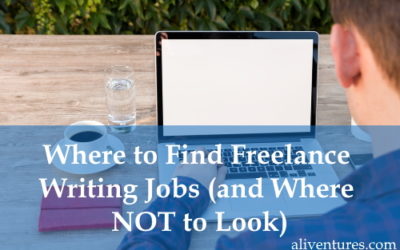 This is the third post in our series on freelancing, following on from our posts on reasons to give freelancing a try and mistakes to avoid when starting out. Whether you're just starting out with freelancing or whether you're in a position where you want to take on...
read more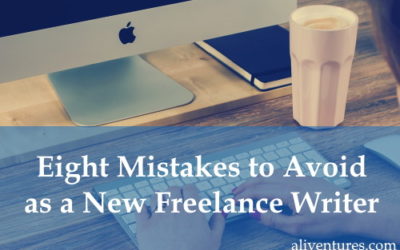 When you start freelancing, it's very easy to make mistakes that end up costing you time or money. This isn't a reason to put off starting until you're sure you'll get everything 100% right first time round. There will always be some things that you don't do...
read more