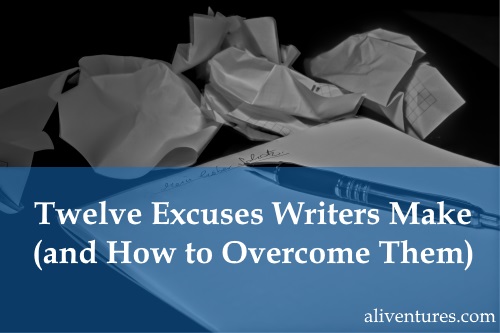 What are your excuses for not writing?
I'm sure they're good ones, because I have plenty of good excuses, too! And I don't want you to think I'm being dismissive or unkind about your excuses – our reasons for not writing are generally based on real difficulties, or real fears.
So if you've used any of the excuses on this list, please don't feel attacked in any way. All of them are – to some extent – valid. But they can also be overcome.
Excuse #1: "I Don't Have Enough Time"
This is probably the number one excuse for not writing – and for most writers, it's a very understandable one. We lead busy lives: I know writers with full time jobs and long commutes, and writers with several small children to take care of. Even writers who are retired might be volunteering, caring for grandchildren part-time, or looking after an ill or disabled spouse.
Overcome it: Most of us have some time we could use for writing. It might mean making some hard decisions (like setting aside another hobby for the time being) or it might mean getting other people on board (like asking your spouse, or another family member, to do more of the childcare). It might well mean getting into a consistent writing routine, so that the little time you do have is used well. (more…)
I got into freelancing by accident.
Almost eleven years ago now, I started a blog (not this one – it took me a couple of attempts to settle on a homebase online). To try to get more readers, I submitted a "guest post" to a much bigger blog.
To my delight, they accepted it.
And then, out of the blue, they offered me a paying gig, at $20 per (short) blog post. I still remember how surprised, and thrilled, I was to get that email. I'd never thought of freelancing before then: I was working on a novel and my big writing dream was to land a publishing deal.
After a few months of freelancing (for that blog and several others), I was able to quit my  day job. Ten years on, I'm still freelancing – among lots of other things! – and I still love it.
Perhaps like me back then, your focus is on writing novels. Or maybe you're a poet, or you run a blog of your own.
You might have considered freelancing, only to think that it isn't for you – or it might never have even crossed your mind.
Here are seven reasons you might want to give it a bit more thought:
About
I'm Ali Luke, and I live in Leeds in the UK with my husband and two children. Aliventures is where I help you master the art, craft and business of writing.
My Novels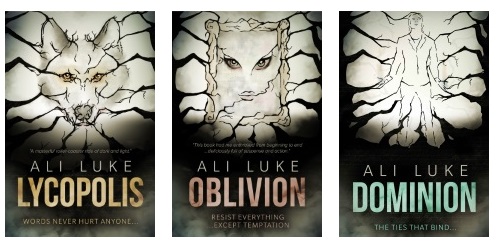 My contemporary fantasy trilogy is available from Amazon. The books follow on from one another, so read Lycopolis before the others.
You can buy or sample them on your local Amazon, or read all three FREE in Kindle Unlimited.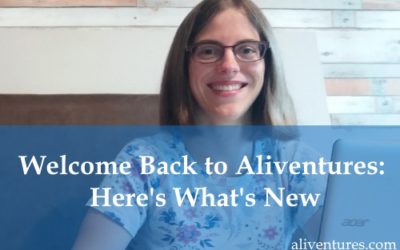 It's taken me a little longer than I'd hoped … but the new Aliventures is now here! Hurrah! (And welcome back.) 🙂 If you're reading this on the website, rather than in your inbox or RSS reader, you'll see that things are looking quite different! This is what the front page of the site used to look like:
read more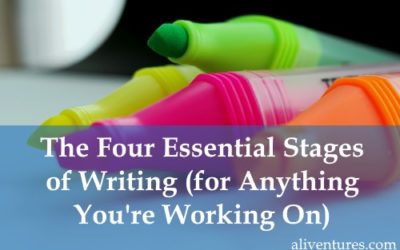 Do you struggle to focus when you're writing, or do you find yourself starting and stopping a lot? It might be because you're skipping certain stages of the writing process without even realising. In my post, 7 Habits of Serious Writers, I cover…
read more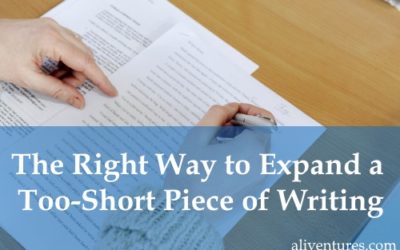 One common issue that standard writing advice covers is how to cut down your first draft. And this advice comes up time and time again for a good reason. It's easy to over-write, perhaps telling the reader things that you've already shown them, or using five words where…
read more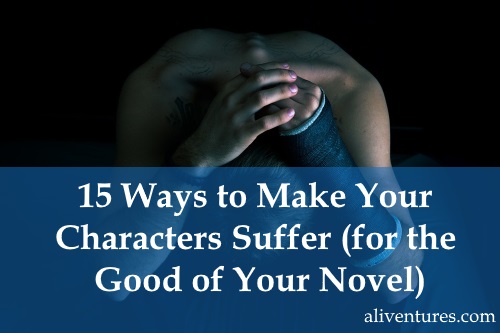 Note: This post was originally published in 2016, and was updated in June 2018. Do your characters suffer enough? Even if you're writing a light and fluffy romance, at some point, someone in your novel is going to need to get hurt. I'm not suggesting all-out graphic...
read more