Three Types of Self-Confidence That Will Help Your Writing Career (and How to Boost Yours)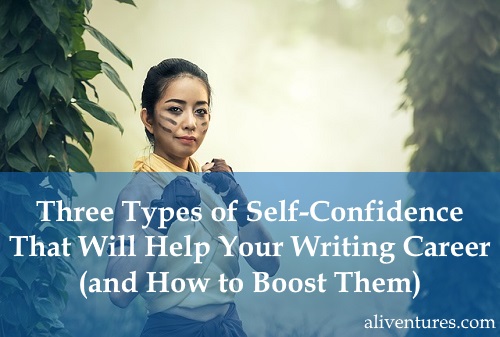 This post was originally published in March 2017 and updated in November 2020.
What's holding you back from writing?
A lot of writers say their biggest problem is "finding time" … but sometimes the underlying problem is really a lack of self-confidence.
Maybe other priorities keep crowding out your writing.
Maybe you feel that there's not much point writing because it's so hard to get published.
Maybe you enjoy writing but you secretly worry you're not very good at it.
All of those problems can show up as "I don't have time" when really, you might find that you could make the time if only you had more confidence.
Self-confidence doesn't mean having an unshakable (but potentially unwarranted!) certainty that you're an excellent writer. It's more about being able to value yourself and your writing, and being able to put your writing out there into the world without feeling unduly anxious about doing so.
As I see it, there are three types of self-confidence that you can develop as a writer:
Confidence in your writing itself – the nuts and bolts of the craft
Confidence in your ability to get things done – seeing projects through
Confidence that your writing is worthwhile – it's important and it matters
How to Make Faster Progress on Your Writing Project: Ten Crucial Steps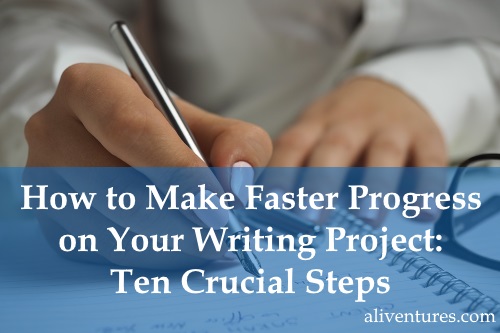 This post was originally published in October 2018 and updated in November 2020.
It's very normal to find that writing doesn't progress so smoothly or quickly as you'd hoped.
Maybe your project takes a lot longer to get to grips with than you thought it would – or maybe life gets in the way. I know that's been the case for a lot of writers, me included, in 2020. But even in a much more normal year, stuff happens: a new job, a new baby, a house move. It can be really disruptive to your writing.
So if you're not making the progress you'd like to – what can you do about it?
Here are some key things to try:
About
I'm Ali Luke, and I live in Leeds in the UK with my husband and two children. Aliventures is where I help you master the art, craft and business of writing.
Archives
Want to see
all
the posts on Aliventures?
Just head on over to the Archive:
My Novels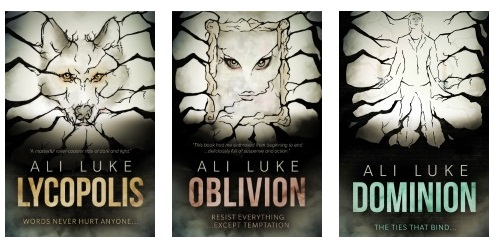 My contemporary fantasy trilogy is available from Amazon. The books follow on from one another, so read Lycopolis before the others.
You can buy or sample them on your local Amazon, or read all three FREE in Kindle Unlimited.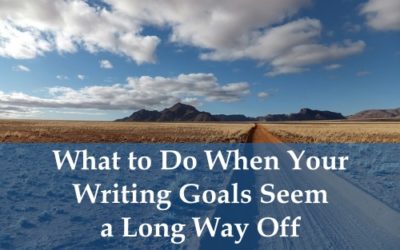 What do you want to achieve with your writing? You might have all sorts of goals. Perhaps: You want to win a short story competition.
You want to make an extra $500/month freelancing. You want to make a full-time living as a fantasy novelist. You want to sell 100,000 copies of your latest book…
read more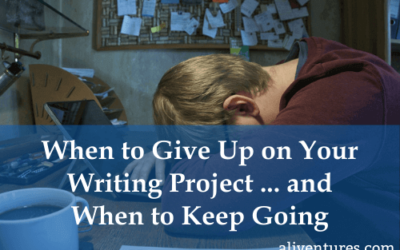 Have you ever given up on a big writing project part-way through – perhaps after months or years of work? I've abandoned plenty (three novels and two blogs, at the last count). I've also stuck with others even when I thought of quitting. If you're currently struggling with a major project …
read more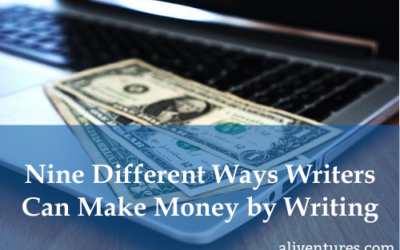 Do you sometimes feel like you'll never make any money (or enough money) from your writing? Perhaps the money isn't your main goal – like most writers, you probably write because you love it. However, you might also want the opportunity to do what you love for a living. In my early years as a writer, as a teenager and…
read more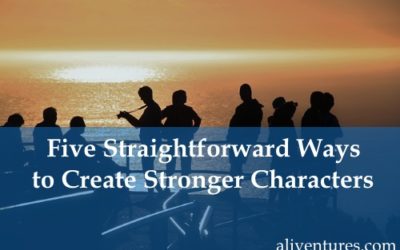 If your story doesn't have strong, compelling characters … you'll struggle to get readers. However intricate your plotting or however exotic your setting, if your characters are flat and uninteresting, there's nothing for the reader to invest in. We read stories because we're interested in…
read more