Seven Ways to Make More Progress With Your Writing (& How to Track It)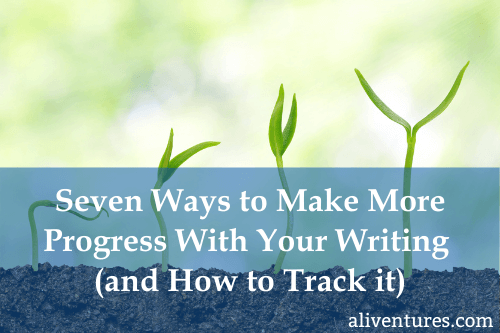 How's your writing been going over the past few months?
Some writers find that they have a burst of writing enthusiasm, getting lots done quickly, before their enthusiasm peters out. Others feel that they never really get into the writing groove, so they're constantly struggling to gain momentum … and never making very much headway.
Whatever your writing goals are, you'll struggle to meet them if you're only writing sporadically. But it can be really tough to fit much writing in, especially when you might be struggling with a lack of motivation.
If you're not currently making consistent progress with your writing, these are some things that can help:
Supercharge Your Writing Guides Released (And On Sale) PLUS Special Bonus Facebook Group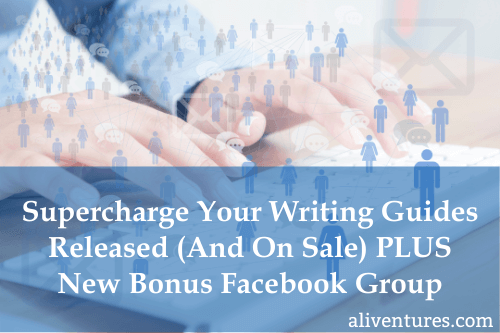 Feeling in need of a writing boost?
I've got a couple of new things to share with you today. Here's the very quick version:
Supercharge Your Writing Environment and Supercharge Your Writing Progress, the final two ebooks in the Supercharge Your Writing series, are now available (and on sale).
I've created a new, free Facebook group for writers, the Aliventures Club. It's open to everyone who's ever worked with me in any way, or bought an ebook, course, etc from me.
And here's what you might like to know about each:
(more…)
About
I'm Ali Luke, and I live in Leeds in the UK with my husband and two children. Aliventures is where I help you master the art, craft and business of writing.
Archives
Want to see
all
the posts on Aliventures?
Just head on over to the Archive:
My Novels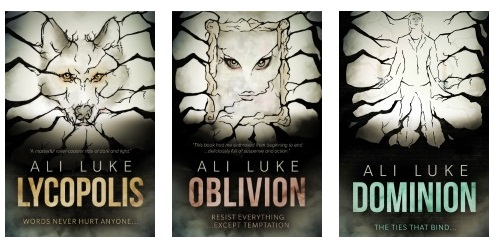 My contemporary fantasy trilogy is available from Amazon. The books follow on from one another, so read Lycopolis before the others.
You can buy or sample them on your local Amazon, or read all three FREE in Kindle Unlimited.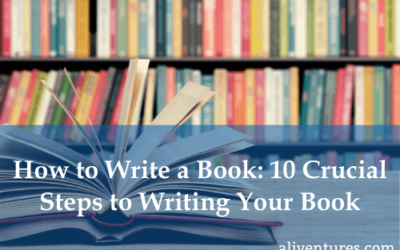 If you've never written a book before, just the thought of getting that many words down can be daunting. Where do you begin? How do you get from there to the end? Do you really have enough to say to fill up a whole book? Even if you're not writing a book for the first time, you might feel that you need some extra guidance. Perhaps you muddled through…
read more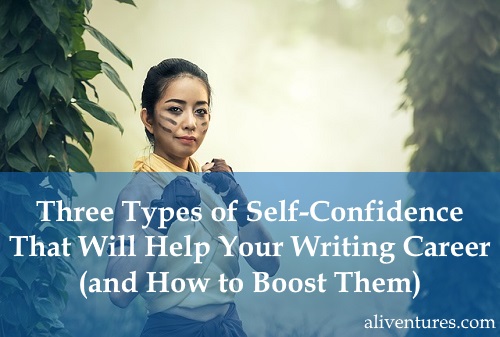 What's holding you back from writing? A lot of writers say their biggest problem is "finding time" … but sometimes the underlying problem is really a lack of self-confidence. Maybe other priorities keep crowding out your writing. Maybe you feel that there's not much point…
read more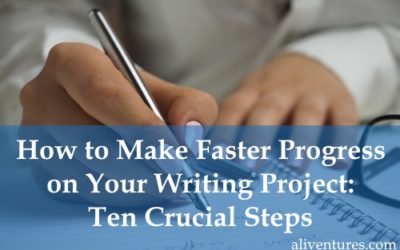 It's very normal to find that writing doesn't progress so smoothly or quickly as you'd hoped. Maybe your project takes a lot longer to get to grips with than you thought it would – or maybe life gets in the way. I know that's been the case for a lot of writers, me included, in 2020. But even in a much more normal year…
read more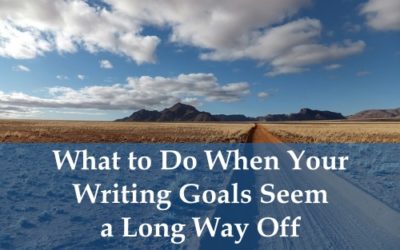 What do you want to achieve with your writing? You might have all sorts of goals. Perhaps: You want to win a short story competition.
You want to make an extra $500/month freelancing. You want to make a full-time living as a fantasy novelist. You want to sell 100,000 copies of your latest book…
read more