Developing Your Creative Process as a Writer (Instead of Working Against Yourself)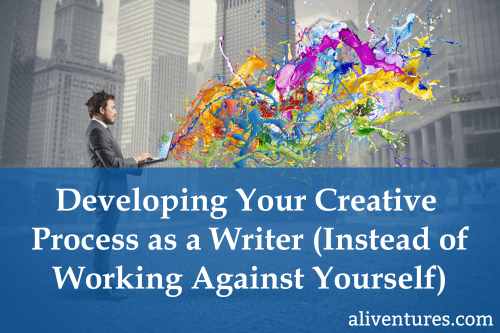 While the writing process naturally falls into different broad stages, each of us will have a slightly different personal process for moving through and between those stages.
If you try to follow someone else's creative process, you're going to run into difficulties. You might have to push against your own inclinations – meaning that you'll be more reluctant to write, or you'll take longer to complete pieces (even if the process you're following is supposedly faster or more efficient). You may even end up wanting to give up on writing altogether.
There's no "right" way to put together a story, novel, article, blog post, essay, memoir, poem, or any other piece of writing. All published writing begins as nothing at all … and how exactly the author gets from the blank page to the finished, polished piece is going to vary wildly depending on the person and their natural creative process.
What is Pacing in Fiction? (And Is Your Pace Too Fast, Too Slow, or Just Right?)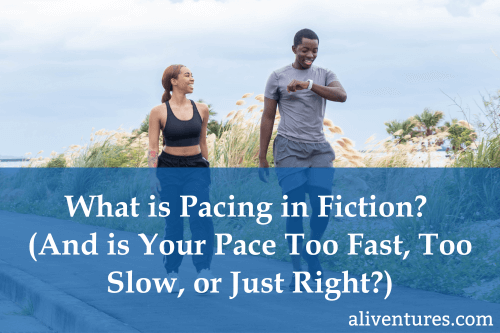 Your friend recommends a thriller to you and tells you it's "a fantastic page-turner". Another friend tells you about a sweet romance novel that's a "gentle, slow burn". Both your friends are describing something to do with the pace of the stories they've enjoyed.
What is Pace in Fiction?
Pace, or pacing, is the reader's sense of how fast the story is moving. A fast-paced novel keeps us on the edge of our seats, feverishly turning the pages because we're right there in the action and desperate to find out what happens next. A slow-paced novel can be just as absorbing: we relax into the story world and enjoy the gentle company of the characters, perhaps appreciating the beauty of the writing, too.
Pace isn't about the timeframe in which a novel takes place. A novel could take place in a single day and still be slow-paced (James Joyce's Ulysses is a good example). Alternatively, a novel could take place across months or even years, and the pace could still be fast and relentless.
Having a short timeframe can potentially help the author increase the pace of the story, especially if characters are racing to achieve something before a deadline, but it's definitely not a requirement.
About
I'm Ali Luke, and I live in Leeds in the UK with my husband and two children. Aliventures is where I help you master the art, craft and business of writing.
Archives
Want to see
all
the posts on Aliventures?
Just head on over to the Archive:
My Novels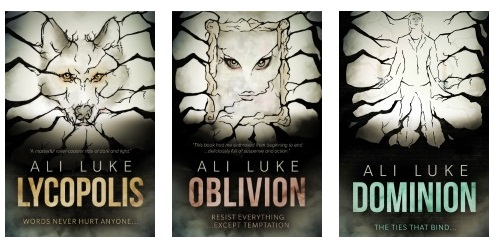 My contemporary fantasy trilogy is available from Amazon. The books follow on from one another, so read Lycopolis before the others.
You can buy or sample them on your local Amazon, or read all three FREE in Kindle Unlimited.
Previously, I've covered finding the best time of day to write … but for many writers, the choice comes down to two prime slots: first thing in the morning or last thing at night. Unless you work shifts, your working hours likely fall…
read more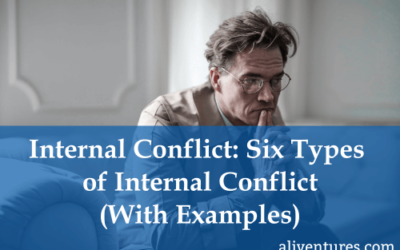 Stories are built on conflict. Without any conflict, there's not really any story. If Jane Doe gets everything she wanted, without any difficulties, and lives happily ever after, then that's lovely for Jane, but not very interesting to read…
read more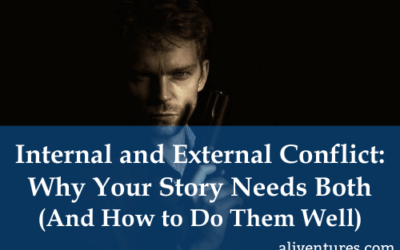 All stories, however short, need conflict: a clash between two (or more) people, ideas, or even motivations. Conflict is the engine that powers your story, driving it forward. Without conflict, there's not much of a story. Your main character…
read more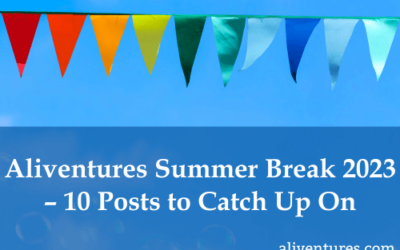 It's summer here in the UK … not that you'd know it to look out of the window! We seem to have had even more rain than usual recently. As usual, I'm taking a few weeks off from blogging over the summer: I'll be posting again from mid-September. In the meantime, you...
read more