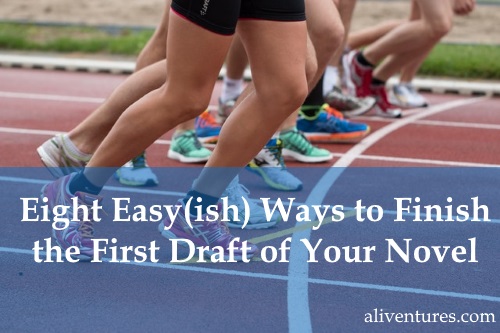 I'm doing NaNoWriMo this month – maybe you are too?
(For the uninitiated, "NaNoWriMo" stands for National Novel Writing Month. It happens every November, where people all over the world try to write a 50,000 word novel in a month.)
This is the eight book-length piece of fiction I've worked on (I have several unpublished manuscripts, plus three novels out there: Lycopolis, Oblivion and Dominion, and a novella coming soon). You'd think that, by now, the drafting might come easily! That's not always the case, as you can see from my Facebook update six days into NaNo: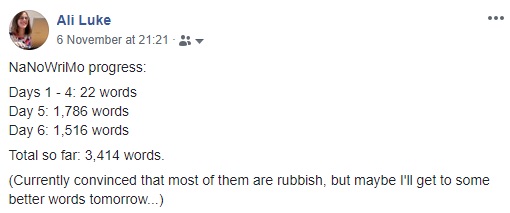 I know that many other writers find it tough to get through a whole first draft, too. It's particularly difficult if you've never written a novel before – you might question whether you have the skills, or even the stamina, to see it through.
Whether or not you're taking part in NaNoWriMo, here are four things to do – and four things not to do – if you want to finish your first draft.
(Note that these tips aren't just for novelists. If you're writing a novella, or even a long short story, they should help too; the same goes if you're writing serial fiction – like a multi-chapter fanfiction.)
I'm going to assume, going into this, a couple of prerequisites:
You've chosen an idea that you're enthusiastic about. If that's not the case, ask yourself why. Are you trying to write something purely for the money that you don't really care about? (There's nothing wrong with writing for money! But it's an awful lot easier to do that as a freelancer than as a bored novelist.)
You've got some sort of plan down on paper. It doesn't need to be a detailed outline – but you should have a rough idea of the shape of your story. What's the main conflict? How does it all end? What major plot points need to occur along the way? How will the events of the story change your characters?
So, with those in mind, here are four things to do and four things not to do, as you write your draft.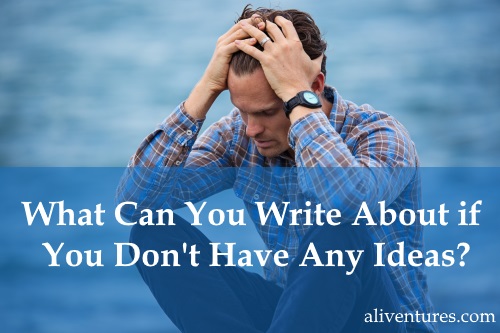 This is a familiar situation for a lot of writers.
You want to write – but you don't have an idea to actually write about.
Whether you're working on blog posts, novels, short stories, or something else entirely, you need ideas. And it can sometimes feel that ideas are in very short supply.
You might well be able to come up with an idea if pushed – but it wouldn't necessarily be something that interests you enough for you to devote valuable writing time to it.
One solution (particularly for bloggers) is to set aside time to deliberately create a whole list of ideas. Instead of sitting down at the computer and hoping an idea will strike, have a specific "idea generating" writing session where you jot down as many potential ideas as you can. (Don't worry about whether they're any good or not – sometimes a so-so idea can lead you to a great one.)
If that doesn't really help you, though, you might want to use this "between ideas" time to:
About
I'm Ali Luke, and I live in Leeds in the UK with my husband and two children. Aliventures is where I help you master the art, craft and business of writing.
My Novels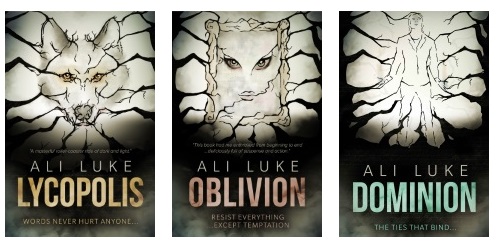 My contemporary fantasy trilogy is available from Amazon. The books follow on from one another, so read Lycopolis before the others.
You can buy or sample them on your local Amazon, or read all three FREE in Kindle Unlimited.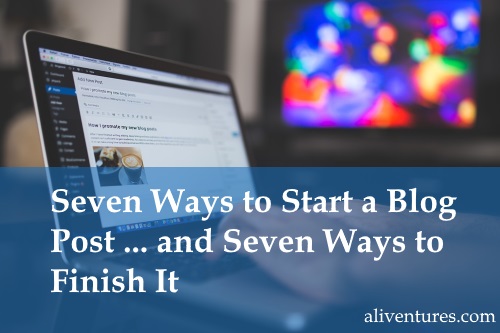 Where do you get typically get stuck when you're writing a blog post? For a lot of bloggers, the first few lines of the post – and the last few – are really tough. You might have a perfectly good plan for what's going to come later … but you just don't know how to begin…
read more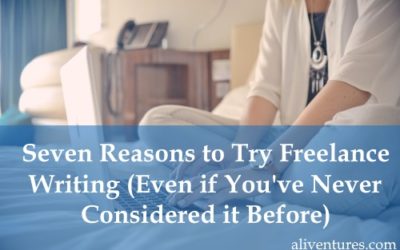 I got into freelancing by accident. Almost eleven years ago now, I started a blog (not this one – it took me a couple of attempts to settle on a homebase online). To try to get more readers, I submitted a "guest post" to a much bigger blog…
read more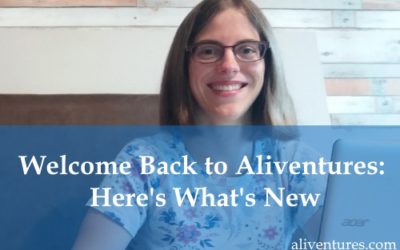 It's taken me a little longer than I'd hoped … but the new Aliventures is now here! Hurrah! (And welcome back.) 🙂 If you're reading this on the website, rather than in your inbox or RSS reader, you'll see that things are looking quite different! This is what the front page of the site used to look like:
read more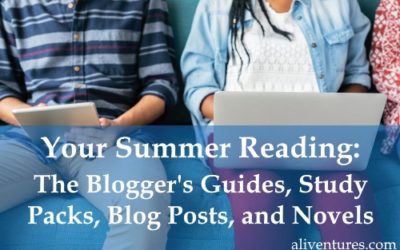 I'm taking a break from blogging on Aliventures over the summer – I'll be back in late September with a spruced-up blog design and plenty of posts lined up for the rest of 2018. In the meantime, I wanted to share plenty of resources and reading that you might want to...
read more