Getting Paid for Your Writing: Three Types of Writing Job to Consider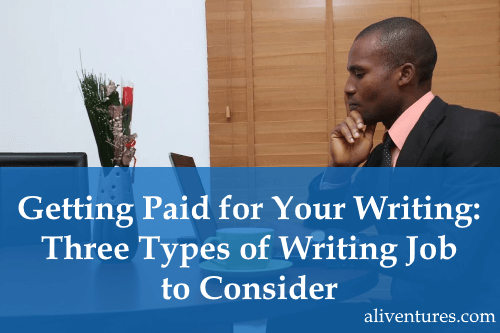 If you love writing, then you might well be looking for ways to make writing pay. After all, there's a limit to how much time you can realistically spend writing if you need to earn money separately.
When you think about "writing jobs", what comes to mind? A lot of would-be paid writers think about being a novelist or journalist – but both of these are tough areas to break into, if you want to be making a living from your writing.
There are loads of options out there that you might not have though of, including both full-time and freelance roles.
Most writing jobs can easily be done from home, which is a huge advantage as I write this during the Covid-19 pandemic. In many cases, you can also work flexible hours around other demands: when my kids were very small, I kept up my freelance writing for just a couple of hours most days, while we had childcare.
There are three different broad ways in which you can be paid as a writer:
As an employee
As a freelancer
As an author
For each, we'll take a look at some pros and cons, and I'll share links to some extra information about them.
How Can You Keep Writing if You Work Long Hours?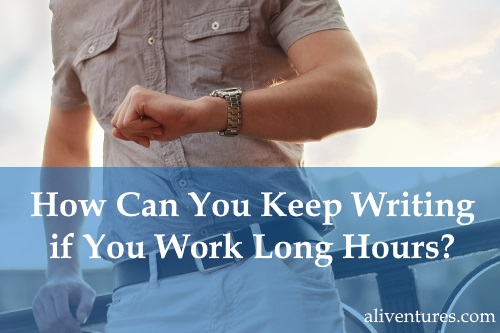 This post was first published in August 2017 and was updated in May 2020.
"I work in excess of 60 hours during the week, not to mention what gets handled on the weekends. So my question is this: how would you balance that with a love and desire to write?"
That's what a reader wrote to me … and I wanted to address his question on the blog, because I'm sure he isn't the only person in this situation.
Maybe you're struggling with something similar. It might be a 60-hour week … or caring for small children, or looking after elderly relatives, or working two jobs to make ends meet. As I update this post, we're in the middle of the coronovirus pandemic. Here in the UK, we've been on lockdown for 7 weeks. Many families, like mine, are juggling work with having children at home full time.
And let's be honest: there are no easy fixes here. If there were, you'd have found them already.
For the sake of this post, I'll assume that you can't reduce your working hours (or get help with other areas of your life).
And yet you really want to write.
A lot of the conventional, tried-and-tested writing advice simply doesn't apply to you. You simply cannot write for an hour every day, or block out two evenings per week to write. You don't have the time – and you definitely don't have the energy.
When I asked other authors about this in the Alliance of Independent Authors members' Facebook group, the general consensus was that:
It is hard to write when working long hours – cut yourself some slack!
You need to accept that you can't write much, or for long.
Use little scraps of time to write. Five minutes here and there add up.
Here are the two solutions I've found in my own life when time (or energy) has been at a premium:
About
I'm Ali Luke, and I live in Leeds in the UK with my husband and two children. Aliventures is where I help you master the art, craft and business of writing.
Archives
Want to see
all
the posts on Aliventures?
Just head on over to the Archive:
My Novels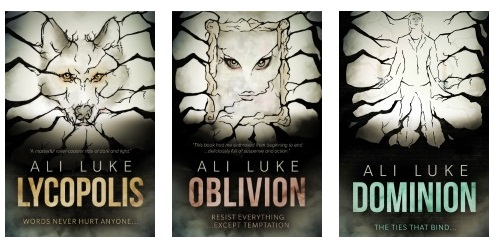 My contemporary fantasy trilogy is available from Amazon. The books follow on from one another, so read Lycopolis before the others.
You can buy or sample them on your local Amazon, or read all three FREE in Kindle Unlimited.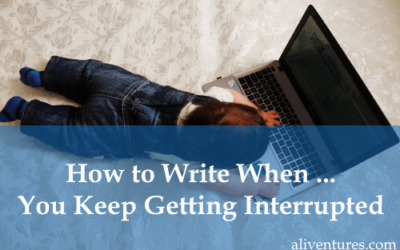 Are you getting interrupted a lot at the moment? Maybe you've got young children who are off school – or hungry teenagers – or a partner who's furloughed and bored. Perhaps the routines that worked just fine when you had time in the house on your own…
read more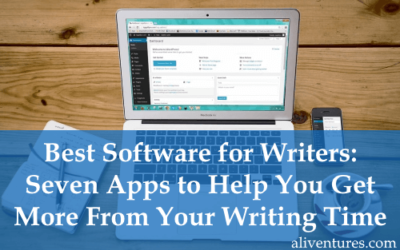 Are you taking advantage of the best apps and software out there to help you write? Of course, you can absolutely write with a pen in a notebook, or you can use MS Word or whatever word processor came with your computer. But if you're struggling to get your writing...
read more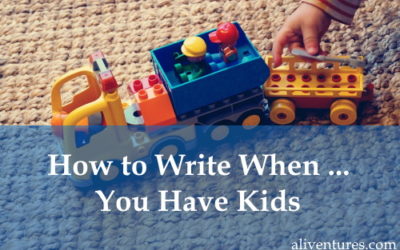 All writers have to fit their writing in around other things in their life. The vast majority, at least when they start out, have a day job, studies, or some equivalent. Writing when you have kids, though, can be a particularly tough challenge. Raising kids, obviously enough, takes time…
read more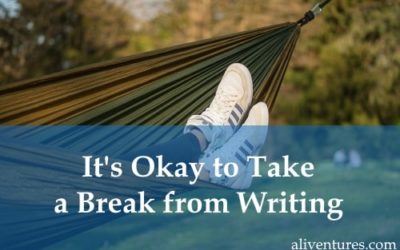 Wherever you are in the world, life is likely looking very different from how it did a few weeks ago. Here in the UK, everything except for essential businesses like grocery stores has closed until further notice. Schools closed two weeks early for the Easter break,...
read more