How to Choose and Develop a Writing Idea [With Examples]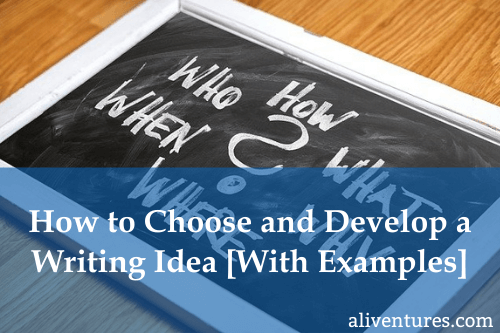 This post was originally published in May 2011 and updated in November 2021.
How do you figure out whether one of your writing ideas is worth pursuing or not? Maybe you've got a bunch of different ideas for short stories or even for novels, or perhaps you're coming up with possible blog posts or articles to write.
When it comes to blogging, I use perhaps a quarter of my ideas. The rest get discarded somewhere along the way. With fiction, it's probably similar (though I don't tend to even write down ideas unless they grab me in some way). There are lots of things I could write about, some of which might be perfectly good ideas … but my time is definitely finite.
Seven Simple Tips for Writing Great Dialogue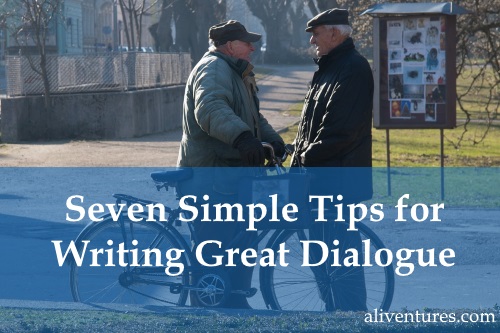 This post was first published in March 2012 and updated in November 2021.
A lot of fiction-writers struggle with dialogue. It's tough to make fictional people sound convincing. And on an even more basic level, it's tricky just to punctuate dialogue correctly.
But dialogue is an essential part of your story. It makes your characters seem real; it's often vital to the plot. It keeps your story fast-paced and easy to read, partly because of the way dialogue breaks up a page of text.
I usually find dialogue much easier to write than action or description. Even so, I've picked up plenty of tips over the years – and I'm hoping these will help you too.
About
I'm Ali Luke, and I live in Leeds in the UK with my husband and two children. Aliventures is where I help you master the art, craft and business of writing.
Archives
Want to see
all
the posts on Aliventures?
Just head on over to the Archive:
My Novels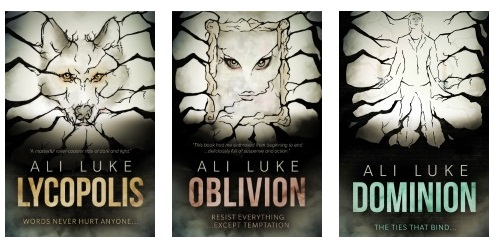 My contemporary fantasy trilogy is available from Amazon. The books follow on from one another, so read Lycopolis before the others.
You can buy or sample them on your local Amazon, or read all three FREE in Kindle Unlimited.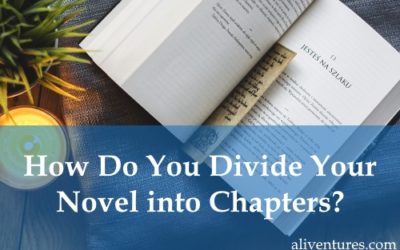 This post was inspired by an email conversation with Emma from the brilliant blog Science at Your Doorstep and by a question from an Aliventures reader. It was first published in April 2018 and updated in October 2021. Pick up the nearest book. Whether it's fiction or...
read more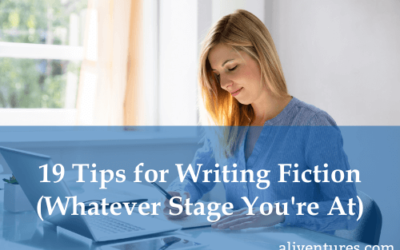 Whether you're new to writing fiction or you've already written a bunch of stories, it often feels like there's a lot to learn. There's tons of great advice out there – but some of it can seem confusing (should you really take "show, don't tell" literally) or even...
read more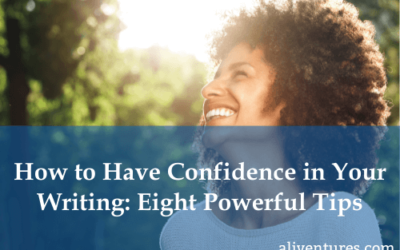 Whenever I ask Aliventures readers about their writing goals, projects, and struggles, one theme is always sure to come up: A lack of confidence. It can be so hard to have confidence in your writing. Maybe you feel like you're not good enough to be a successful...
read more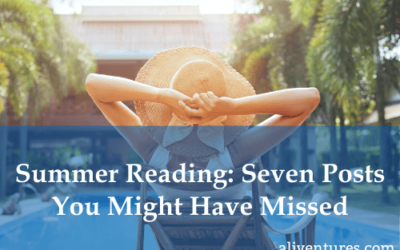 I'm taking a few weeks off from blogging, so regular posts will resume mid-September. In the meantime, here are seven of my favourite posts from the past seven months for you to enjoy: How to Be a Writer: Ten Important Steps to Becoming a Writer (and Living Your...
read more