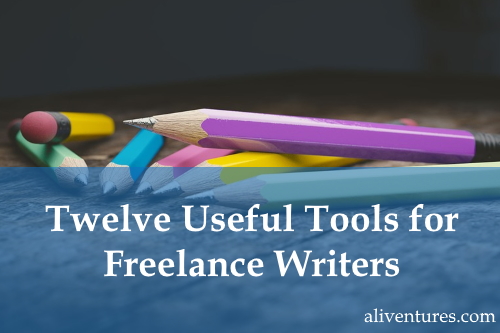 This is the fourth post in our series on freelancing, following on from our posts on reasons to give freelancing a try, mistakes to avoid when starting out and where to find freelance writing jobs.
As a freelance writer, you're going to need some tools – and having the right ones can make life a whole lot easier.
Obviously, you'll need access to a computer of some sort, plus an internet connection. You might want a printer, if you need to print documents as part of your freelancing, or if you want to keep paper copies of things like invoices.
Beyond that, though, most of your tools are likely to be software or apps, not physical things.
Some of the best ones I've found are these – I'll start with the most essential (for me, at least!) but everything on the list is well worth a look.
Note: some of the links in this post are affiliate links, which means I get a commission if you purchase the product/service after clicking the link. This doesn't affect my recommendation, you don't pay any extra, and the commission helps me to keep running Aliventures. I've indicated the affiliate links with "(aff)" immediately after them.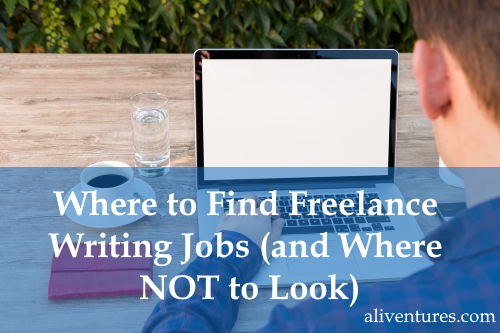 This is the third post in our series on freelancing, following on from our posts on reasons to give freelancing a try and mistakes to avoid when starting out.
Whether you're just starting out with freelancing or whether you're in a position where you want to take on more work …. you might be wondering where best to look.
The most obvious freelancing jobs tend to be on sites like Textbroker and Upwork. These can be easy to find and bid on – but they often result in a "race to the bottom" as you're competing against other freelancers. That means you may end up asking for less money than you should.
Some freelance writers, particularly those new to freelancing, think that these jobs represent "normal" freelance rates. But that's not true! There are loads of freelancing jobs out there that pay better: you just need to know where to look, and you need to be prepared to put in a little bit of extra work.
About
I'm Ali Luke, and I live in Leeds in the UK with my husband and two children. Aliventures is where I help you master the art, craft and business of writing.
My Novels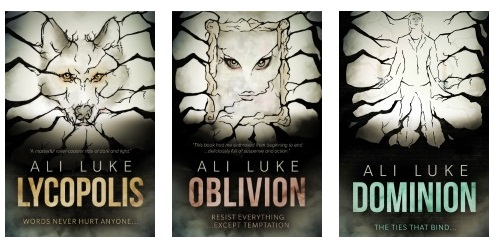 My contemporary fantasy trilogy is available from Amazon. The books follow on from one another, so read Lycopolis before the others.
You can buy or sample them on your local Amazon, or read all three FREE in Kindle Unlimited.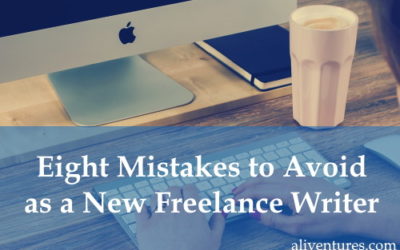 When you start freelancing, it's very easy to make mistakes that end up costing you time or money. This isn't a reason to put off starting until you're sure you'll get everything 100% right first time round. There will always be some things that you don't do...
read more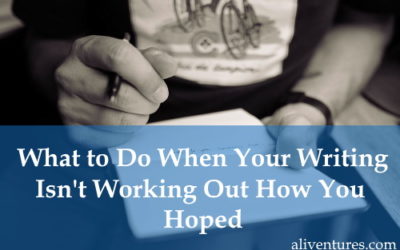 Are you getting as much writing done as you'd like? Are you seeing the success you want? For most writers, the answer is "no" ... and that's perfectly normal. Maybe, for instance, you thought that quitting your day job to freelance would give you plenty of time to...
read more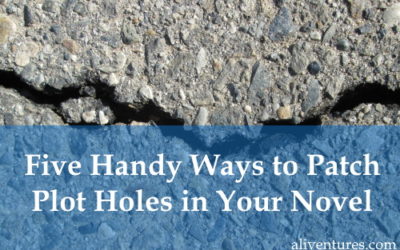 Sometimes, you feel like your story hangs together pretty well ... until you re-read your whole draft. That's when you notice all the places where it's not quite working. If there's a tiny inconsistency (like a character changing eye colour half way), that's pretty...
read more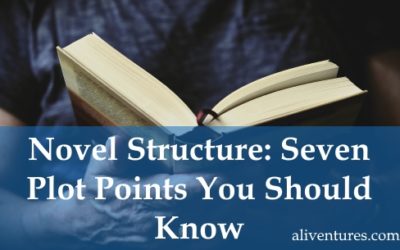 In screenwriting, there are commonly agreed "plot points" that movies are expected to follow. With novels, you've got more flexibility – but many writers and theorists would argue that you should hit specific plot points at specific stages in your novel. These are the...
read more