How to Juggle All Your Different Writing Projects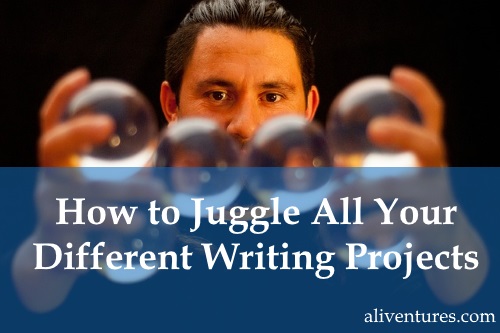 Do you have several different writing projects on the go?
Maybe you have a blog, plus you're working on a novel. You also have a few short stories that you want to revisit and find markets for, and you're thinking about trying something new, like poetry or screenwriting or memoir. Oh, and there's that book you abandoned a couple of years ago that you'd like to finally finish.
If your writing life looks anything like that, I do sympathise! Right now, my "in progress" projects include:
Regular blog posts for half-a-dozen different clients (some under my own name, some ghostwritten).

A trilogy of novels, plus a standalone novella, that I really need to market now they're out there in the world.

A fourth novel that's half-way through a scrappy first draft.

A couple of screenplay ideas that exist only in my head and need to be worked out on paper.

A short non-fiction book that I've been working on, sporadically, since 2016.

My own blog (Aliventures), where I write weekly posts and newsletter pieces.

My online courses: all the upcoming ones need writing / rewriting.
As you might guess from that list, I'm not here to tell you that you should pick one single project (or even a single area of writing) to focus on.
I completely understand why you might want to have multiple projects on the go, whether that's for financial reasons (perhaps you need the money from your freelancing to support you in writing fiction), or simply because you get bored if you only work on one thing.
How can you manage multiple different projects, though – without ending up going pretty much nowhere with all of them?
#1: Figure Out How Much Time You Actually Have Available
I often think I can cram dozens of tasks into my day … but when I attach a time estimate to each, I quickly realise that I'm not actually going to manage to write three blog posts and plan two more in a single morning.
How much time do you have available for your writing? Figure it out on paper … and allow for a realistic rather than best case scenario.
If you work full time and can only write in the evenings, you might be able to write from 7pm – 9pm on three or four nights a week. Depending on your other commitments (and energy levels), even that might well be too ambitious.
There's clearly a big difference in what you can accomplish in, say, four hours total per week versus twenty hours total per week … so make sure you know how much writing time you actually have.
#2: Set Aside Different Time Slots for Different Projects
Right now, my main focus is on my freelancing work and my online courses. These occupy my working hours during the daytime (chiefly when my kids are in preschool/school, but also a 5.30am – 6.30am slot each weekday morning).
I've also got a couple of other projects I'm working on: a novel that, frankly, isn't getting much attention at all, and a screenplay that I'm just starting to jot down ideas for. At the moment, these need to fit into my evenings – which, by the time the kids are in bed and my husband and I have had dinner, realistically means I might get to write for an hour on three or four evenings a week.
In the past, in different circumstances, I've gone through lots of different ways to balance between my different types of writing – and perhaps one of these would suit you too:
Keeping a specific weekday or days clear to work on fiction (I used to use Fridays for this).

Writing fiction during a particular time slot each weekday (I've done "first thing in the morning", during my lunch hour back when I had a day job, and from 5.15pm – 5.45pm for several years while the kids were small).

Having a particular day for freelance work – I used to do the bulk of my freelancing on Mondays, back when it was a smaller percentage of my overall writing.
How exactly you organise your week will, of course, depend on all your other commitments: if you work full-time and have kids, your writing week will be much more constrained than the writing of someone who's retired and lives alone.
Whatever your week looks like, though, look for ways to carve out regular writing sessions for your different key projects … that's the only way they're going to get done!
#3: Put Some Projects or Ideas on Hold (Temporarily)
I'd like to write more short stories – but realistically, that's just not going to fit in right now. While I enjoy writing them (and get a particular thrill from winning a prize or even getting shortlisted in competitions), my main focus as a fiction-writing is on marketing my novels and writing more of them. I want to explore screenwriting too, and that's taking up all the remainder of my fiction-writing time.
This doesn't mean that I'll never return to short stories, of course: just that I've ruled out working on any at least until September (when my youngest starts school full time).
Are there any projects that, much as you enjoy them, simply aren't a priority for you right now? Make the deliberate decision to set them aside, at least for the next two or three months; that way, you're not constantly feeling guilty about not being able to give them any attention.
#4: Get One Project Finished and Off Your List
Do you have a particular project that's near to completion? If so, you may find it's much easier to juggle everything else if you focus your time on finishing that one project so you can get it checked off your list.
You might want to set yourself a deadline (the end of January, maybe if it doesn't need much work, or perhaps Easter). Even if other projects have to wait until then, they won't be missing out for too long.
One nearly-done project I really want to get finished is my non-fiction book that's been dragging on for way too long. I can't spare much of my working time for the next few weeks, but I've decided that I'll allocate an hour to it every Friday morning for now and get it finished by the end of February at the latest.
.
What different writing projects are you working on … and how do you balance them? Is there a particular project that you want to focus on, or one you want to put to one side for now? I'd love to hear your experiences and your tips: just leave a comment below.
About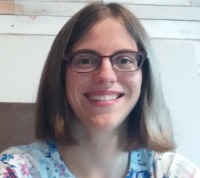 I'm Ali Luke, and I live in Leeds in the UK with my husband and two children.
Aliventures is where I help you master the art, craft and business of writing.
My Novels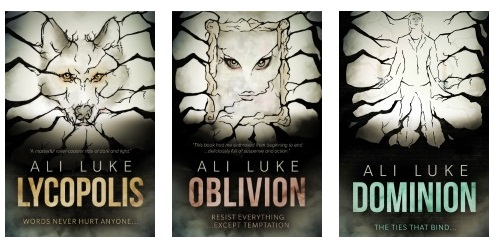 My contemporary fantasy trilogy is available from Amazon. The books follow on from one another, so read Lycopolis first.
You can buy them all from Amazon, or read them FREE in Kindle Unlimited.