How to Choose and Develop a Writing Idea [With Examples]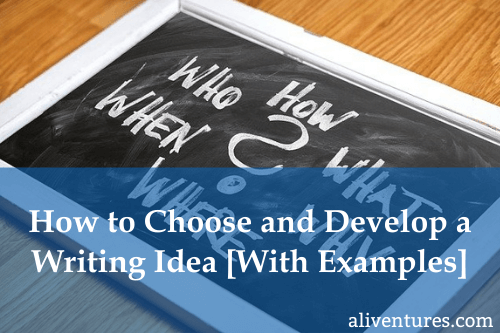 This post was originally published in May 2011 and updated in November 2021.
How do you figure out whether one of your writing ideas is worth pursuing or not? Maybe you've got a bunch of different ideas for short stories or even for novels, or perhaps you're coming up with possible blog posts or articles to write.
When it comes to blogging, I use perhaps a quarter of my ideas. The rest get discarded somewhere along the way. With fiction, it's probably similar (though I don't tend to even write down ideas unless they grab me in some way). There are lots of things I could write about, some of which might be perfectly good ideas … but my time is definitely finite.
Use or Lose? How to Sift Through Your Ideas
When you're deciding whether or not to use an idea, you'll want to consider:
#1: Does it Interest You?
If an idea leaves you feeling uninspired and bored, then it's probably not worth pursuing. Don't write something because you feel like you should.
If you've got an idea that you think you do want to stick with, even though it doesn't interest you, look for an angle that makes it more attractive.
#2: Can You Write It?
Some ideas are interesting and engaging … but they might be a struggle for you to write. Personally, I ditch any ideas that require too much research: I much prefer the actual writing part of the process.
Even if you can't easily write something now, keep the idea: you might find that, one day, you've gained the writing skills or the subject knowledge to tackle it.
#3: Will it Find an Audience?
This isn't always a consideration – but if you're writing for money, then you need to keep in mind the market potential of your idea.
When I'm deciding what to blog about, or what resource to create next, I look at what resonates with my readers. Sometimes I run surveys to find out which of my ideas will be most popular. With fiction, I'm trying to position my newer work in specific genres.
Remember, ideas aren't in themselves "bad" or "good" – they're right for you and your audience or they aren't.
Once you've picked an idea that excites you – and that's going to suit your audience, if applicable – then it's time to turn it from an initial spark into a plan.
Developing an Idea
There are plenty of ways to flesh out ideas, but I'm going to take you through three of my favourites – they should work for fiction and non-fiction writing projects.
If you're writing something short (like a blog post or a short story) you can pick one of these methods and plan out the whole thing. If you're writing something longer (like an ebook or a novel) these techniques will give you a good starting point.
#1: Draw a Mindmap
A mindmap can be as simple or as complex as you want. I usually draw mine on paper, putting the core of my idea in the centre of the page and jotting down thoughts around the side.
Mindmaps are great ways to bring the right side of your brain – your creativity – into play. A mindmap lets you look at different possibilities, form connections, and come up with more ideas as you're working.
Try it:
Get a piece of paper and flesh out one of your ideas. Or, if you prefer, use a piece of software like XMind (the basic version is free).
Example:
Here's how a mindmap could look for the blog post idea "How to Find Your Writing Voice".

#2: Ask Questions
If you're struggling to come up with the sub-points for your blog post or the plot points for your story, then start asking questions.
For non-fiction, you can ask questions like:
What does the reader already know – and what do I need to tell them?
Why is this particular topic important?
How can I break this down into simple steps for the reader?
For fiction, you can ask questions like:
Who's the hero of this story?
What obstacles are standing between the hero and his/her goal?
How can I make the reader really care about the outcome?
As you ask questions, you'll find that your idea becomes clearer in your mind.
Try it:
Pick one of your ideas and start asking yourself questions. You can use the ones above to get you going, if you want.
Answer the questions in writing – don't just think through the answers. You'll be pushed to think more rigorously, and you'll have a record of your ideas.
Example:
Writing Magazine currently has a competition for an "epistolary short story". That could be told through diary entries, letters, or social media posts, text messages, or other more modern forms.
Some immediate questions come up for me when I look at that idea:
Why are the characters only communicating through text? Do they talk to one another (face to face or on the phone) during the story?
Will the timing of communications matter? What if a message goes astray?
How can the characters' individual personalities be shown through the way in which they send messages … or even through the mediums they choose?
Will the conversation be private (e.g. texts), a group conversation (e.g. WhatsApp), or a public conversation (e.g. in a blog's comments section)?
All those questions can help develop the idea and take it in a particular direction.
#3: Create an Outline
Some ideas are fairly straightforward. You might have a clear(ish) picture of what to include already. If that's the case, a simple outline might be enough to flesh your idea out.
An outline is just a linear list, in order, of the main points that you want to cover. These key points can often become your subheadings or chapters.
Your outline can be very high-level (e.g a list of ten chapters for an ebook) or very detailed (a list of subsections for each chapter with several bullet points for each).
Try it:
Choose one of your ideas and create an outline: write down three – five key points that you want to cover, in order. (Don't worry too much about the order being exact: you can always change it later.)
Example:
Here's the outline I used for my post Internal and External Conflict: Why Your Story Needs Both (and How to Do Them Well):
Introduction
Why is Conflict So Important in Your Story?
Different Types of Conflict Make Your Story more Interesting
What's Internal Conflict?
What's External Conflict?
Using Internal and External Conflict Effectively in Your Story
Coming up with ideas is, for many writers, the easy part! Choosing and developing an idea can be much harder. If you're struggling to pick, give yourself a bit of time. Let your ideas "rest" for a few days or weeks … then come back to them. You might just find that one jumps out at you.
---
For more help with coming up with ideas, developing them, and getting the writing done, check out Get Writing. It's a set of four guides to different areas of writing: blogging, short stories, novels, and freelancing … plus a whole bundle of extra goodies. If you want to dip into any of those areas (or go further with them), then this is the resource you need. Find out more here.
About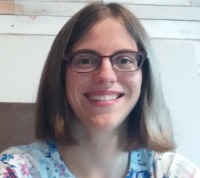 I'm Ali Luke, and I live in Leeds in the UK with my husband and two children.
Aliventures is where I help you master the art, craft and business of writing.
My Novels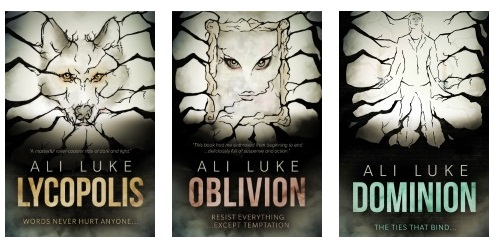 My contemporary fantasy trilogy is available from Amazon. The books follow on from one another, so read Lycopolis first.
You can buy them all from Amazon, or read them FREE in Kindle Unlimited.