How to Fall in Love with Writing All Over Again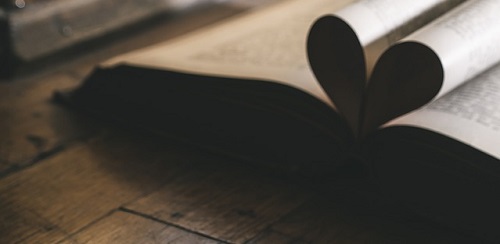 Quick request: I'm running a survey about the Aliventures blog and email newsletter to help me plan for the next few months (I want to make sure my posts are as useful to you as possible). I'd be really grateful if you could take a couple of minutes to fill out the survey here:
Aliventures Survey (February 2016)
All the questions are optional, most are multiple choice, and everyone who fills it in will receive an exclusive .pdf guide on whatever topic/question ends up being the most popular. Thanks!
Does writing ever (or often) feel like just another thing on your to-do list?
If you've been writing for years, it can sometimes be tough to remember just why you wanted to write in the first place.
Perhaps your work-in-progress has been in progress for longer than you care to admit.
Perhaps your blog seems to eat up hours of your time for very little reward.
Perhaps you've sent out your latest short story a dozen times – and had it rejected again and again.
If you're tempted to quit, or if you just wish you could enjoy writing again, here's how to fall back in love. (And, while these are writing tips, you can probably apply them to your partner or kids too…)
Go Out Somewhere Nice
Our oldest, Kitty, is almost three, and I can still just about remember the days when Paul and I got to go out to restaurants and cinemas (and never set foot in soft plays and playgrounds).
If you've got a significant other, chances are, you go out with them – at least occasionally. When did you last go out somewhere with your writing?
Getting away from your home or your office can make a surprising difference to your mood, and to how your writing session goes. Just going to a coffee shop to write for two hours can seem like a treat, not a chore … especially if they have muffins.
You could also join a writer's group, sign up for a writing course, go on a retreat … anything that gives you some quality time to focus on your writing.
Tip: Libraries are a great place to write. They're generally quiet, they'll have desk space and usually power outlets, and they're free! (Our local library even has a coffee shop inside. With muffins.)
Remember Why You Fell in Love to Begin With
It might be years since you first fell in love with writing, but try to think back to what it was that you really enjoyed about it.
I've been writing fiction with fairly serious intent since I was 13. I loved being able to escape into a world of my own creation, getting to know my characters, and (as an avid reader) attempting to create something that I'd enjoy reading.
My journey into blogging began a decade later, when I was 23. I loved being able to publish my work instantly, without going through any gatekeepers, and I loved the feeling of producing something new in the world.
How about you? What did you initially love about the type of writing you do? If you've moved away from the writing you loved, why did that happen – and can you shift back?
Tip: If you're stuck doing a particular type of writing because it pays, can you set aside even a little bit of your day to do writing that you love? Also, experiment with different types of freelance writing – you may find something that you really enjoy and that pays well.
Have More Good Times, Fewer Bad Times
Can you pinpoint times when you do love writing? I'm working on the first draft of the third book in the Lycopolis series right now, and I had forgotten how much I missed being in a drafting stage rather than an editing one.
Maybe you love having a productive writing session and getting lots of words down, or you love workshopping stories with a group of fellow writers, or you love reading posts by other bloggers and building on them.
Whatever it is you enjoy, can you do more of it?
On the flip side, you can probably think of a few times when you've really not felt happy about your writing. Perhaps you aren't writing regularly and you constantly feel guilty about it, or you've been editing your novel-in-progress for years, or you keep having frustrating writing sessions where you procrastinate for ages.
Whatever it is that's not working for you, can you change it?
Tip: Don't go for huge resolutions here: make small, specific changes. For instance, "I'll set a timer for 45 minutes next time I sit down to write, and I won't do anything but write until the time's up."
Get Enough Down Time
If writing feels like yet another item on your to-do list, something that you barely have the energy for, then you might not be getting enough down time.
(This is definitely something I could do better at, too!)
Even if, on paper, you've got two hours every evening to write, if you've been working all day, cooked dinner and done housework … it's understandable that you're feeling reluctant to sit down at your desk.
One hour's happy, productive writing is always going to win out over two hours of grumpy procrastination. Schedule in some time to relax, not just time to write.
Tip: If you can afford to hire help, do. We have a wonderful cleaner who comes in for a couple of hours a week and it makes life so much easier. If paid help isn't an option, could a family member give you a hand with chores or childcare?
What's stopping you from being in love with writing right now? Share your struggles in the comments, and perhaps we can offer some support and encouragement.
Don't forget to take the survey here:
Aliventures Survey (February 2016)
All the questions are optional, most are multiple choice, and everyone who fills it in will receive an exclusive .pdf guide on whatever topic/question ends up being the most popular. Thanks!
About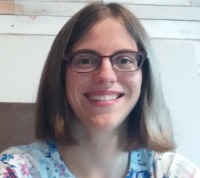 I'm Ali Luke, and I live in Leeds in the UK with my husband and two children.
Aliventures is where I help you master the art, craft and business of writing.
My Novels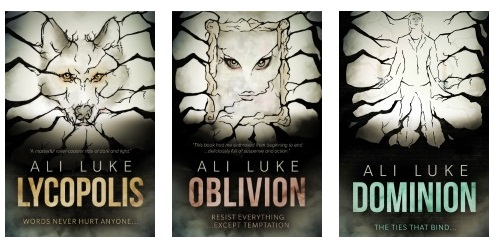 My contemporary fantasy trilogy is available from Amazon. The books follow on from one another, so read Lycopolis first.
You can buy them all from Amazon, or read them FREE in Kindle Unlimited.