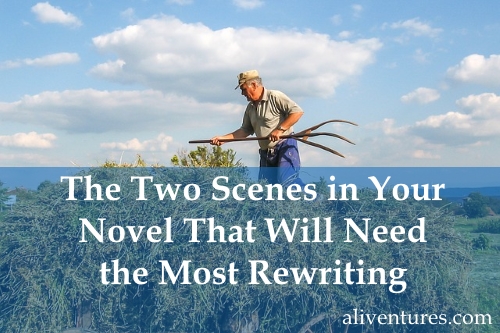 Novels are tricky. There's so much to juggle that no-one gets it quite right the first time round … and most authors end up doing wholesale rewrites, rather than just making a few editorial tweaks.
I've come to accept that rewriting is just part of the process of creating a novel. Each time I start work on a new book, I want to be a more efficient writer – and while I have found some things easier, I still end up doing a lot of rewriting and reworking.
Maybe it's the same way for you.
Whether you're working on your first draft of your first novel, or you've completed a bunch of novels already, there are two scenes that you're likely to spend a lot of time rewriting:
The opening of your novel
The climax of your novel
However hard you worked in the first draft, and however much you planned, these are just really difficult scenes to pull off well.
But the good news is – even if your first draft doesn't quite hang together in these key areas, rewrites can fix anything!
Continue reading »