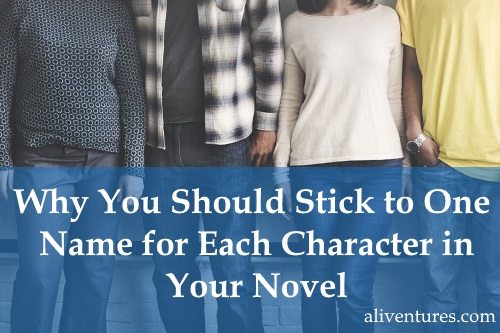 You're probably known by several different names in your life.
I'm "Alison Luke" when I fill in a form.
I'm "Mrs Luke" to my bank and to cold-callers.
I'm "Mummy" to my kids, occasionally "Mum" (they're not convinced that I even have another name).
I'm "Ali" to everyone who met me after I turned 18, and "Alison" to some of those who met me before that and never adjusted!
I'm "Kitty's mum" to a lot of my fellow school mums.
Like real people, your characters will almost certainly have more than one form of their name. They might also have a particular role or profession (e.g. "solicitor") that you could plausibly "name" them as.
When it comes to your narrative, though, your character needs to have one name that you use consistently.
It's confusing for readers if you switch between their surname and first name a lot, or if you use descriptions to try to shake things up a bit ("the girl", "the tall man" "his friend", "the cop" etc).
Using a character's name repeatedly is like using the word "said" repeatedly: readers will barely even notice.
Continue reading »