How Long is a Novel … and How Long Should YOUR Novel Be?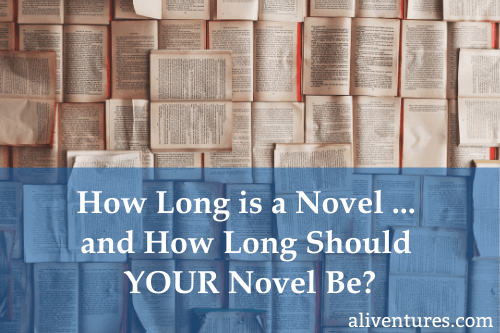 For some writers, the question "how long should a novel be?" sounds a bit like "how long is a piece of string?" They feel that their novel should be long enough to get the job done – even if that means it falls outside the bounds of what readers and publishers are used to.
However, if you've written something that's 20,000 words, readers will feel cheated if you describe it as a novel. Similarly, if it's 500,000 words, that's probably a whole trilogy (or more) of novels.
Whether you're aiming for traditional publication or planning to self-publish, you want your writing to fit in with what readers expect.
So how long is a novel?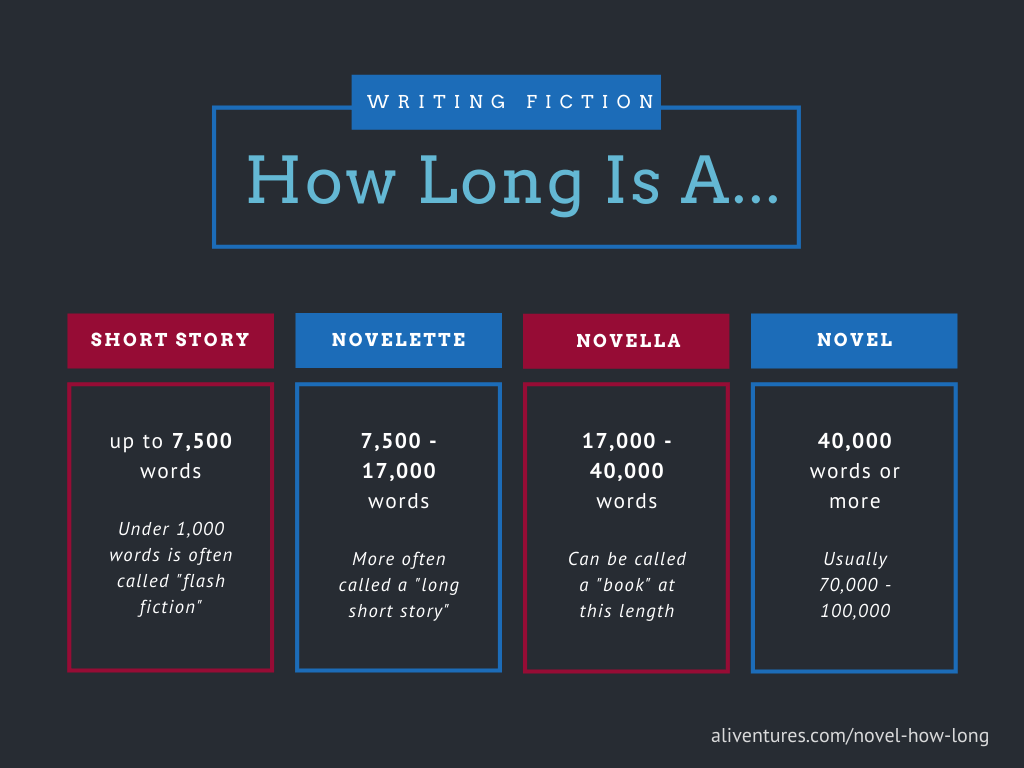 How Long is a Novel?
A novel is anything over 40,000 words. Around 80,000 – 90,000 words is about average.
Under 70,000 or over 100,000 could be hard to sell to an agent/publisher and might seem unusually short or long to readers … though this does depend on the genre. If you're taking part in NaNoWriMo (National Novel Writing Month, run in November each year), then you'll be aiming to write a novel of 50,000 words.
How Long is a Novella?
Novellas are between 17,000 – 40,000 words. Longer than 40,000 is generally considered a "short novel". You could legitimately describe this as a "book" (though not as a "novel") without readers feeling it was strangely short.
How Long is a Novelette?
Novelletes are pieces of fiction between 7,500 – 17,000 words. This is a rarely-used term; most people would call this a "long short story". It's also an awkward length: too long for most short story competitions and too short to really be considered a book.
How Long is a Short Story?
Short stories are under 7,500 words, though some people would consider anything under 17,000 words to be a short story. If your story is under 1,000 words, then it might be called "flash fiction". Anything under about 800 words would be unusually short and generally considered experimental.
What if Your Novel is Really a Novella?
The novella form has been around for centuries, and there are plenty of classic novels that are novella-length. For instance:
The Turn of the Screw (Henry James) – a shade over standard novella length at 42,000 words.
Heart of Darkness (Joseph Conrad) – 38,000 words.
A Christmas Carol (Charles Dickens) – 29,000 words.
With the huge rise of ebooks over the past decade, novellas have had a resurgence in popularity: they're quick to get into and read, and they can be priced very cheaply in ebook form. Many self-publishing authors use novellas as extras to their main books. For instance, thriller author J.F. Penn gives away a free novella (Day of the Vikings) to encourage people to sign up to her email list.
Traditionally print publishers still tend to be reluctant to take on novellas, though, because they're uneconomical to print.
So, if you've written a novella or a short novel (under 70,000 words), you may struggle to get a traditional deal … but you might do just fine self-publishing it.
Marketing Your Short Novel or Novella
In general, you can market a short novel or novella in just the same way as you'd market a full-length one! These are a few key things to keep in mind:
If you've written a 30-40,000 word book, don't describe it as a "novel" in your sale material: readers may feel cheated. You could use "book" or use a genre-related description like "thriller" or "romance".  Phrases like "quick read" or "pacy read" can clue readers into the length: not all readers will necessarily be familiar with the term "novella".
You'll also want to consider pricing, especially if you've published novels too. For instance, you might price your ebooks at $2.99 for your novels and $1.99 for novellas. Not unreasonably, most readers will expect novellas or short novels to cost less than full-length ones.
You might also want to consider using a novella as a cheap or free entry-point for readers new to your work. For instance, you could put it on Kindle Unlimited for free, run periodic giveaways, or use it as a permanently free incentive to get people to sign up for your mailing list.
Should You Cut Down a Long Novel?
Whether you're seeking a traditional deal or publishing independently, a too-long novel is a problem.
Novels that top 100,000 words often have more words than they need: most authors over-write, at least a bit, and cutting 105,000 words to 95,000 could make for a tighter, better-paced novel.
(On – excellent – editorial advice, I cut my novel Lycopolis down from 135,000 words to 85,000 – it was a much better novel for it!)
Also, readers have certain expectations of novels. Many of these are structural: that the novel will have an ending, major plot points will be resolved, the protagonist will grow/change in some way … but one fairly basic expectation is how long the novel will be.
Even if you've written a well-paced novel that's not too wordy, it may not go down well with readers if it's far longer than what they'd normally expect.
In some genres, of course (fantasy and science-fiction especially), novels tend to run long. But in others (romances and Westerns), readers will normally expect shorter books.
Ultimately, you'll have to decide if your novel needs to be long – you can't do justice to the story and characters otherwise – or if you've written more words than necessary. You may want to get beta-readers, or a professional editor, involved at this stage. You might also want to consider splitting a really long novel into two separate ones, if the structure would work for that.
If you're stuck…
Aim for 75 – 95,000 words. This is a "normal" novel word count in almost every genre; it'll work fine whether you're seeking traditional publication or whether you're self-publishing.
Help With Finishing Your Novel
Completing a full-length novel is a huge undertaking. You're juggling all sorts of things: character arcs, plot points, pacing, how much information to reveal, and so on.
You'll likely do a lot of editing before your novel's finished … and then you'll want to think about submitting it to publishers, or publishing it yourself.
I've got plenty of resources that can help. Here are some great places to begin:
How to Start Writing a Novel: Get Inspired and Get Going (blog post)
Novel Structure: Seven Plot Points You Should Know (blog post)
Eight Easy(ish) Ways to Finish the First Draft Of Your Novel (blog post)
Supercharge Your Writing series (motivational/organizational guides & printables; $8 each or $20 for all four)
Get Writing (set of guides to different areas of writing, including short stories and novels; $20)
Self-Study Seminar Packs (particularly the ones cover fiction writing, novel editing, and self-publishing; $20 each or 6 for $50)
About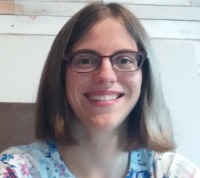 I'm Ali Luke, and I live in Leeds in the UK with my husband and two children.
Aliventures is where I help you master the art, craft and business of writing.
My Novels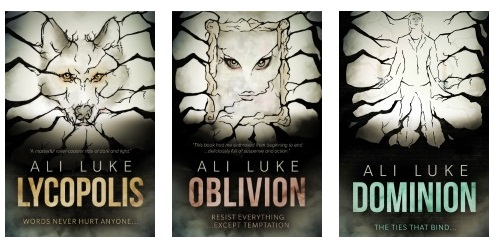 My contemporary fantasy trilogy is available from Amazon. The books follow on from one another, so read Lycopolis first.
You can buy them all from Amazon, or read them FREE in Kindle Unlimited.