How Long Does it Take to Write 1,000 Words?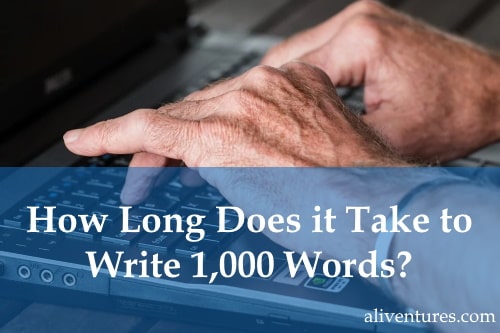 Over the years, I've seen quite a few writers aiming to write 1,000 words a day. It's a nice round number, after all; Stephen King even advises it as a target in On Writing.
I think 1,000 words a day is an unrealistic target for most writers. If you've got a day job, or young children (or indeed both!) then writing that many words every single day is likely to be a struggle.
Sure, you might have some days when you can write 1,000 words. But there'll also be days when it's tough to find the time — let alone the energy.
If you're an experienced writer, working on something that you've already planned out, you might be able to hit 1,000 words in an hour – or even less.
But for most writers, and many types of writing, it's going to take longer.
How Long SHOULD it Take to Write 1,000 Words?
Some writers worry that they should be writing faster.
But how quickly you write will depend on a whole range of factors. Experienced writers tend to be faster than first-time novelists; academic writing tends to be slower than other types. Some writers (like me) write fast but rewrite and edit extensively; others write more slowly but don't need to rework things as much.
For some writers, 1,000 words is a great working day. For others, it's something they can produce in an hour.
If you're working on fiction, general non-fiction, or blog posts, then writing 1,000 words will likely take somewhere around 2 hours. But that's assuming that you've broken down the writing process into stages, and that you're not trying to plan and write and edit all at once.
Figuring Out How Long It Takes You to Write 1,000 Words
What matters is how long it takes you to write 1,000 words.
I can normally write 1,000 words in an hour. Sometimes it takes a little longer; sometimes I'm faster. But for me, an hour is a good rule of thumb.
To figure out your own "average time to write 1,000 words" you can:
Record the length of your writing sessions and how many words you wrote during each
Add up the total writing time and number of words
Do some maths (I'll run you through it!)
(It doesn't matter if your session lengths, and numbers of words produced, vary.)
Take your "total number of words" and divide it by 1,000. Write this number down.
Take your total time and divide it by the number you came up with in (1).
This is how long it takes you (in minutes) to write 1,000 words.
Example:
You wrote for 180 minutes (3 hours) in total across a week.
You produced 1,600 words.
1,600 / 1,000 = 1.6
180 / 1.6 = 112.5
It takes you 112.5 minutes (1 hour and 52.5 minutes) to write 1,000 words
You might want to track your average over time to see whether it changes. You may also want to track whether you're faster at certain times of day – e.g. whether you tend to write faster in the mornings or evenings.
Simply knowing how long it usually takes you to produce 1,000 words of whatever you're working on can be really helpful.
It lets you give freelance clients more accurate quotes – and may even prompt you to raise your rates.
It lets you figure out how much time you need to write a blog post every week.
It helps you to be realistic about how long it'll take you to finish a big project.
I'd love to hear how long it takes you to write 1,000 words – and whether that's a fairly consistent average or whether it varies a lot. Just pop a comment below, or come to the Aliventures Facebook page, to let me know.
About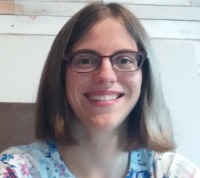 I'm Ali Luke, and I live in Leeds in the UK with my husband and two children.
Aliventures is where I help you master the art, craft and business of writing.
My Novels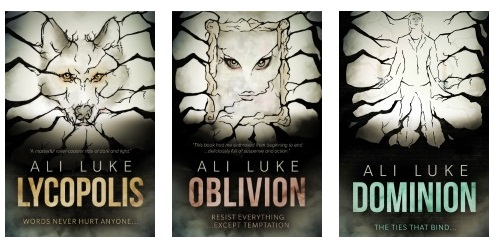 My contemporary fantasy trilogy is available from Amazon. The books follow on from one another, so read Lycopolis first.
You can buy them all from Amazon, or read them FREE in Kindle Unlimited.