Short Story Competitions: Are They Worth Entering?
Over the years, I've entered a fair few short stories into competitions.
I'm a novelist by inclination, and so most of my fiction writing has been on much longer projects … but I've found short stories a great way to try out different techniques, to work to deadline, and to simply have fun.
If you've never entered a writing competition, why not give it a try?
You might be worried that everyone else will be amazingly good – but unless you're going for really big competitions (like the Bridport Prize), you'll probably  find that the other writers entering aren't at a super-high standard.
Back in 2007-8, when I was still a relatively inexperienced writer working a full-time day job, I managed to get a couple of shortlistings and a couple of small prizes (a 3rd place and a 2nd place) in Writing Magazine's competitions.
Looking back at those stories, I cringe a bit: they're definitely not my greatest writing, but they did well enough to get somewhere in a competition – which was hugely encouraging to me at that stage in my writing career.
After quite a few years focused on novels, I've gone back to short story competitions again this year. I entered a couple in January and February – one story sank without a trace; the other (rather to my astonishment) won first prize and was printed in Writing Magazine. You can read it, plus the judge's lovely comments, here.
So even if, like me, you're not a particularly experienced or accomplished short story writer … think about giving competitions a go.
Five Great Reasons to Enter Competitions …
#1: Competitions Have a Deadline – and Rules
If you struggle to finish anything, or if your short pieces always end up turning into bloated monstrosities, then the enforced discipline of a competition might help!
Many short story competitions have tight word counts (the regular Writing Magazine ones are 1,500 – 1,700 words, for instance), and most have a deadline, though some will have a rolling deadline month by month – Writers' Forum does this.
#2: You're (Often) Given a Theme or Prompt
Some writers have far more ideas than they can use: I'm not one of them! If you sit me down and tell me to write a short story about anything, anything at all, I'll freeze up. Give me a prompt or a topic, though, and I can't help starting to think of possible angles on it.
This is one of the reasons I'm particularly drawn to Writing Magazine's competitions: they normally have some kind of prompt (like a starting line, or three words to be included) – or at least a genre ("science fiction or fantasy", for instance).
#3: Some Competitions Give Feedback
Not all competitions offer this, but some will give you feedback (they tend to be the more expensive ones to enter). While this will obviously be fairly limited, it can still give you some useful food for thought.
If you win a competition, there'll generally be some sort of comment from the judges – which can be helpful, as it clues you into what they particularly liked, as well as encouraging.
#4: Winning, or Getting Shortlisted, Can Really Boost Your Confidence
If you don't feel entirely confident about your writing ability (I certainly go through regular crises of self-doubt about mine), then winning a competition or even reaching the shortlist can be a huge boost.
Simply knowing that someone impartial thought your writing was good can be enough to give you the strength to carry on. While praise from family and friends is lovely, there's always that suspicion that they're just saying nice things because they don't want to hurt your feelings!
#5: Getting a Prize Makes You Look More Credible as a Writer
If you're aiming to sell short stories to magazines, or get an agent to represent your novel, it certainly won't hurt to have a writing prize or two! You can mention these in a pitch email or covering letter (or, if appropriate, put them on a writing CV).
Even if you're self-publishing or writing a blog, you can use your competition wins. You might list them on your "About" page, for instance, or include brief details in your author bio on Amazon.
… And Three Reasons Why You Might Think Twice About Competitions
#1: It Costs Money to Enter Most Competitions
While some competitions are free to enter, most cost money: this is how they're funded. You pay an entry fee for each story you submit. The Bridport Prize, for instance, costs £10 to enter. Some competitions are less (Writing Magazine charges £5, or £3 if you're a subscriber) and others are more – fees up to £20 aren't unusual.
There are plenty of free competitions out there, though – and you can find a great list of competitions, plus their associated fees, on the long-running Current UK Writing Competitions page.
#2: Entering Competitions Takes Time Away from Other Projects
If you're writing short stories for competitions, that's taking up time that you could potentially be spending on other projects – like finishing your novel, or starting a blog. If your main focus is on short stories and you'd be writing them anyway, of course, this isn't a problem!
For me, this was the reason I didn't write any short stories for several years: my fiction-writing time was taken up by my Lycopolis trilogy.
#3: You Might Get Discouraged if You Don't Make it to the Shortlist
However much you try to be rational about it (after all, you've no idea how many other entries there were, or how experienced the competing writers were) … it's hard not to be disappointed if you don't get shortlisted.
All I can suggest here is that you simply keep writing! Maybe one particular story didn't quite hit the mark with the judge (and this could have been for very subjective reasons ) – your next one, though, might be just what they're looking for.
So should you give short story competitions a try? I'd definitely suggest having a go! Find one that is fairly cheap to enter, write the best story you can (get some feedback from fellow writers if possible) and go for it. 🙂
About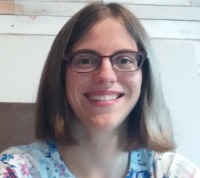 I'm Ali Luke, and I live in Leeds in the UK with my husband and two children.
Aliventures is where I help you master the art, craft and business of writing.
My Novels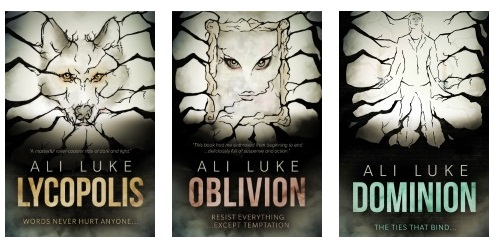 My contemporary fantasy trilogy is available from Amazon. The books follow on from one another, so read Lycopolis first.
You can buy them all from Amazon, or read them FREE in Kindle Unlimited.