Everything You Need to Know About Writing Great Dialogue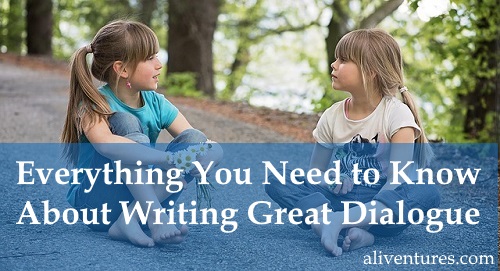 I've written a fair amount about dialogue over the past few years … partly because I love writing dialogue! And I figured it was about time I collated those posts in one place.
Whether you enjoy dialogue too (and want to make yours even better) or whether it's something you struggle with, these posts will help you.

Seven Simple Tips for Writing Great Dialogue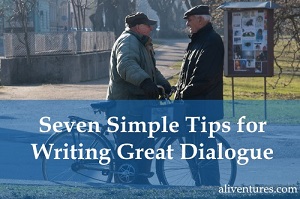 If you're fairly new to writing fiction, or if you've had feedback suggesting your dialogue skills need a brush-up, check out this post. I go through seven straightforward (but crucial) tips for getting it right, giving you an example for each one.
Stylised Talk: Writing Great Dialogue [With Examples]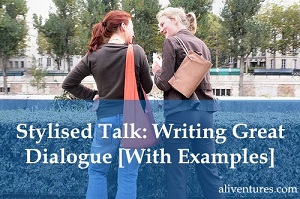 Here, the focus is on examples that show how accomplished authors write quite different types of dialogue – all of which can be very successful. I also offer some more advanced dialogue-writing tips, and warn you what to steer clear of when attempting these.
What Are Dialogue Tags and Dialogue Beats? (And Why You Should Use "Said" Frequently)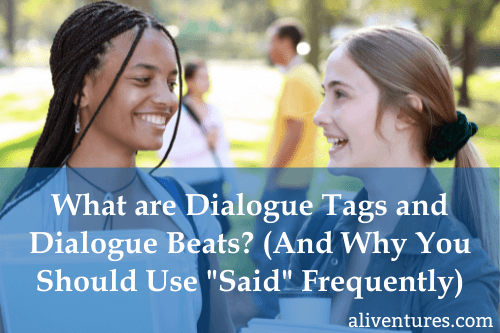 This post explains what dialogue tags and dialogue beats are, and gives lots of examples of how to use them well. I also unpack why "said" is a great option for dialogue tags, as alternatives will tend to distract from your actual dialogue.
When Dialogue Gets Weird: Representing Unorthodox Forms of Speech on the Page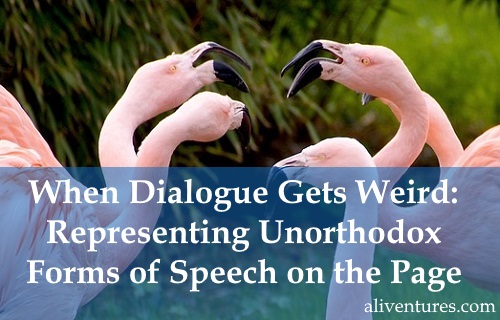 Much of the time, dialogue in your novel will be quite straightforward: one character talking to another (or a group of others). Sometimes, though, you'll have a more unusual form of dialogue to represent. This post offers options for how you can handle situations ranging from phone calls to texts, emails and psychic speech.
Is it OK to Use Swear Words in Your Writing?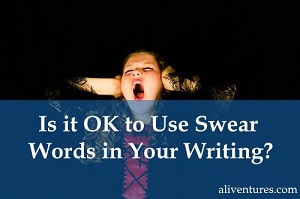 One tricky dialogue situation is when you've got characters who, realistically, need to swear (usually because of the type of person they are and the type of situation they find themselves in). Some readers dislike salty language, especially in certain genres. This post offers some thoughts on swearing in fiction and how you can handle it skilfully (even in more conservative genres).
Good luck with your dialogue!
Are you missing out on the Aliventures newsletter?
It comes out by email every Thursday, and includes a short article about writing, plus updates on anything new I've got for you! It's completely free to join up, and newsletter members get access to my mini-ebooks 
Time to Write: How to Fit More Writing Into Your Life, Right Now
and
The Two Year Novel: Plan, Write and Publish Your Novel in 24 Months.
Find out all the details and join here.
About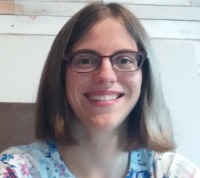 I'm Ali Luke, and I live in Leeds in the UK with my husband and two children.
Aliventures is where I help you master the art, craft and business of writing.
My Novels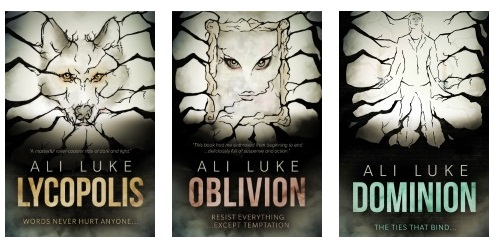 My contemporary fantasy trilogy is available from Amazon. The books follow on from one another, so read Lycopolis first.
You can buy them all from Amazon, or read them FREE in Kindle Unlimited.