2017 Roundup: Did You Miss Any of These Aliventures Posts?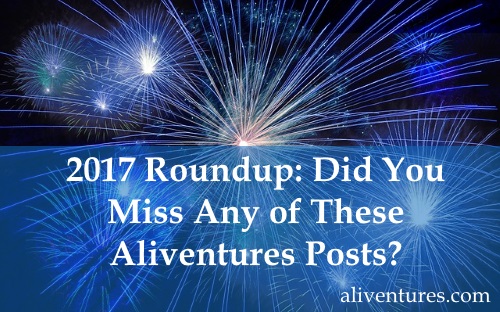 I'm going to be taking some time off over the Christmas and New Year period – so I won't be blogging again until mid-January.
In the meantime, if you want a bit of holiday reading, here are some posts from 2017 you might like to catch up with … or re-read. (And if this isn't enough for you, don't forget that you can find all past posts here in the Archive.)
I've split these into categories so you can easily find the ones that will be most relevant for you and your goals:
Fiction writing:
Ten Book-Level Mistakes to Watch Out for When Redrafting Your Fiction (30th Jan)
Why Novellas are Making a Comeback (and Five Great Posts for Novella-Writers) (18th Mar)
Choosing Viewpoint Characters: What's Right for Your Story? (8th May)
Freelancing:
The Four Essential Qualities You Need for Freelance Writing Success (and How to Develop Them) (6th Feb)
What are Content Mills … and Why Should Freelancers Avoid Them? (26th Jun)
Can You Freelance Just on the Weekends? (4th Dec)
Self-publishing:
Why Your Self-Published Book Needs a Professional Cover (10th April)
How to Create a Free Blog or Website: A Step-by-Step Guide for Writers (22nd May)
Why Novel Series Are So Popular with Indie Authors … and Readers (30th May)
Inspiration / motivation:
Seven Things to Do When You Feel Like Giving Up on Writing (20th Feb)
What to Do When Your Writing Goals Seem a Long Way Off (18th Sep)
Six Simple Ways to Improve Your Writing Environment (and Get More Done) (9th Oct)
Happy reading … and happy writing! I hope you have a wonderful start to 2018. 🙂 If you want to make sure you get posts as soon as I'm back, you can sign up to receive them by email (over in the right-hand sidebar) – or if you get my weekly newsletter, there's always a link to the latest post in there.
About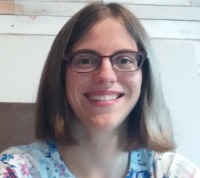 I'm Ali Luke, and I live in Leeds in the UK with my husband and two children.
Aliventures is where I help you master the art, craft and business of writing.
My Novels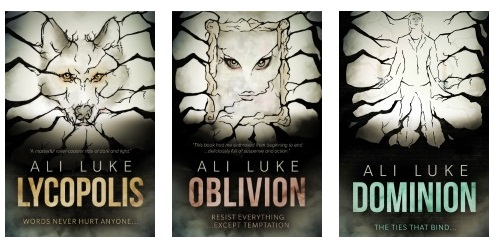 My contemporary fantasy trilogy is available from Amazon. The books follow on from one another, so read Lycopolis first.
You can buy them all from Amazon, or read them FREE in Kindle Unlimited.