Can You Freelance Just on the Weekends?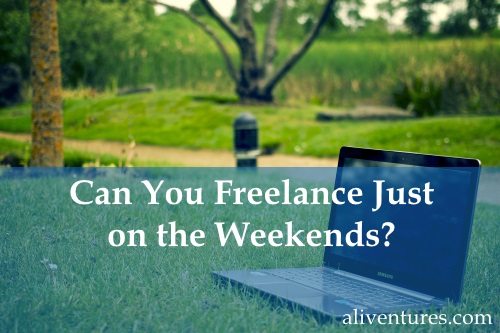 I had a great question in from a reader last week. He explained that he was in a full-time job and asked if it was possible to freelance just on the weekends.
I'll give you the good news first:
Yes, it absolutely is.
Many freelancers start out working around a regular day job (or working around other commitments, like caring for kids). This often means they're freelancing at unusual hours. When I began freelancing, I used to work on my clients' blog posts from 6 – 7am, for instance.
Of course, there are some freelance roles that do require you to be at a desk during standard office hours. If you do the sort of freelancing where you need to have meetings (phone or face-to-face), obviously it'll be tricky if you can't ever take a weekday off.
A small number of freelancers also work "in house" – they go into a client's workplace to do the actual work on site. That's the exception rather than the norm, though: most freelancers can and do work from anywhere, and usually at any time.
Why Freelancing is a Great Weekend Job
If you want to shift to working for yourself, or if you simply want to make some extra money on the side of your day job, then freelance writing is a great way to do it.
Here's why:
Your clients almost certainly won't care when exactly you work. In my time freelancing, I've written magazine articles, sales copy, and a heck of a lot of blog posts. None of those clients cared whether I wrote at midday or midnight, on weekdays or on weekends. (And they may not even be in your timezone. I'm in the UK, but many of my clients have been in the US or Australia.)
You can start with a few small gigs and gradually take on more. Since you've got the income from your day job, you don't need to be making lots of money straight away from your freelancing – you've got the time to be a bit choosy about what you take on.
You can write at your best time of day. If you're at your best in the early mornings, you could write at 5am – 9am then spend the day with your family. If you get into a groove about 3pm, that works too. You're not having to fit your work into the confines of a 9 – 5 job.
Types of Freelancing to Focus On
If you only have the weekends available to freelance, you'll want to make some strategic decisions about the type of freelancing you take on.
I'd strongly suggest only taking relatively small jobs (e.g. where you're writing two 800 word pieces each week, rather than one 20,000 ebook in three months) – at least initially. The bigger the job, the more admin involved.
Two key freelancing areas you might want to look into are:
Paid blogging gigs. Blogging isn't as highly paid as some types of freelancing – but it tends to be simple, straightforward, and easy to do at any time of the week.
Editing book-length manuscripts. There's a lot of editing work around, as more and more authors are self-publishing. If you've got the skills to do this well, it's something you can easily do at the weekends as your client isn't going to know or care exactly when you noted down specific edits.
If you want to go a bit beyond freelance writing, you might also consider running writing (live) workshops or classes: these are quite often at weekends anyway as potential students will generally be working during the week. You could do a two-hour class in a local hall or library … or organise a full weekend retreat.
What Should You Tell Clients?
Should you tell potential clients you only work weekends? It's entirely up to you. I probably wouldn't bother mentioning it unless there's a good reason to! For instance, if your day job is in a relevant field to whatever you're writing about – or if your day job is in journalism or publishing or similar – that could be a big asset.
If you really can't work at all on weekdays, it would probably be sensible to make that clear up front: that way, at least clients aren't wondering why they've emailed you a simple question on a Monday and not heard back till Saturday morning.
Where possible, though, I'd suggest carving out a small amount of time mid-week (maybe 15 minutes on a Tuesday and Thursday evening) to check for and reply to clients' emails.
Taking Care of Yourself
There's an obvious drawback to working 9 -5, five days week, then freelancing at the weekends: you may well struggle to get enough down time. This is especially true if you have kids!
Try to make sure you balance your freelancing with also enjoying some much-needed time off. That could mean, for instance, picking just one day of the weekend for your freelancing – or it might mean only freelancing in the mornings and keeping the afternoons and evenings clear.
Do you freelance at the weekends (or aspire to)? How's it working out for you? I'd love to hear your ideas and suggestions in the comments.
About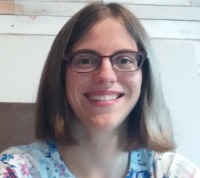 I'm Ali Luke, and I live in Leeds in the UK with my husband and two children.
Aliventures is where I help you master the art, craft and business of writing.
My Novels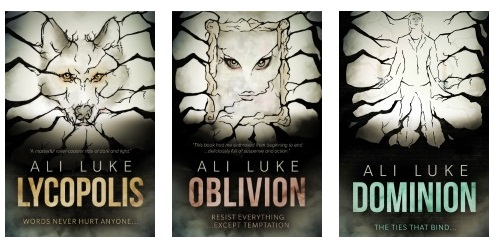 My contemporary fantasy trilogy is available from Amazon. The books follow on from one another, so read Lycopolis first.
You can buy them all from Amazon, or read them FREE in Kindle Unlimited.