Get Writing
Four Guides & Extras
Are you struggling with your writing?
Maybe you want to write … you just don't know what to write.
Maybe you tried something that didn't work out, and you're not sure what to do next.
Maybe you want to branch out this year and tackle something new.
Maybe you want to dig deeper and go further with what you're already doing.
Get Writing will help. It's a collection of four short guides, each covering a key area of writing.
Want to give blogging a whirl? Always dreamt of writing a novel? Got an idea for a short story? Or wondering about freelancing? Then Get Writing is for you.
Get Writing Guides
The Get Writing guides take you through four areas of writing: blogging, short stories, novels and freelancing.
Each guide includes key tips, plus a four-week mini-course to help you dip into that area of writing to see whether it's for you. There are also "going further" tips for each topic, for writers who've already had some experience.
I've designed the Get Writing guides to help you explore different types of writing – ideal if you want to write but you don't know what, or if you'd like to try something new.
Extra Goodies
The Get Writing guides come with a whole bunch of extra goodies, too:
#1: A printable checklist for each mini-course
Each of the four guides includes a simple four-week plan you can follow to get started with that area of writing. It's like a mini writing course that you can tackle at your own pace. To help you, I've created a printable checklist for each mini-course.
#2: A blog post outline template
In "All About … Blogging" you'll learn about the importance of structuring your blog posts well. The printable template is designed to help you do that, easily.
#3: A set of short story prompts
Want to write … but struggling to get started? Then try one of these great prompts. You can even mix and match them.
#4: A set of novel prompts
Short story prompts are great for getting started on something self-contained … but what if you're struggling with a much longer work? These prompts will help you tackle the beginning, middle, and end of your novel.
#5: A list of great places to find freelance writing jobs
This list brings together all the places that I look when I'm taking on new freelancing work. Don't waste your time trawling through irrelevant job boards: these will give you everything you need.
#6: A detailed .pdf showing you how to create a website. I explain how you can start a totally free WordPress site, if you want to get started cheaply, and how to start a more fully-featured WordPress site too.
#7: A printable word count tracker so you can see how your writing efforts add up – a great way to stay on track during writing sessions.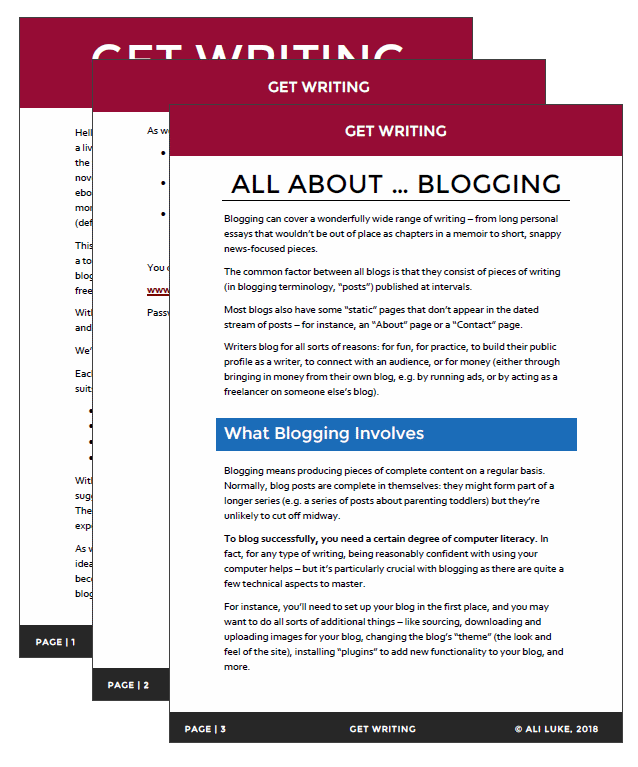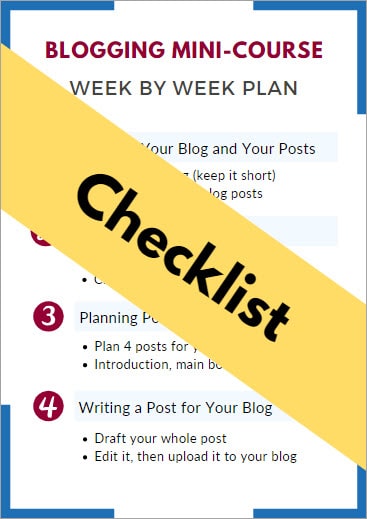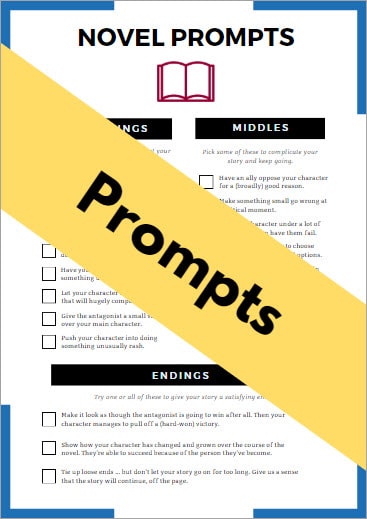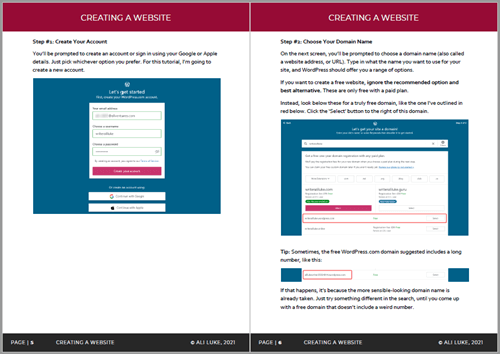 Special Bonus: The Aliventures Club
Whenever you buy anything from me, you get full access to The Aliventures Club, my Facebook group.
This is a place to chat about writing, share your successes, ask questions, and get support.
It's a completely private group, so only fellow members of the group will see what you post.
It's the best place to get access to me, too, and you can join as soon as you buy. I'm looking forward to seeing you there!

Don't Miss Out!
If you'd like to try your hand at several different areas of writing, or if you want some structured steps for moving forward with a project, Get Writing could be just what you need.
As soon as you buy, you'll get full access to Get Writing and all the extra goodies.
If you buy Get Writing and later decide it's not right for you, just let me know within 30 days and I'll gladly refund you in full.