Get exactly what you need to take your writing further.
The Self-Study Seminar Packs
Writers' Huddle ran from Feb 2012 – Apr 2018, with monthly seminars for members.
When the Huddle closed, I picked some of our best seminars to make more widely available, for a small one-off fee rather than for a monthly subscription.
Each pack includes four seminars (audio/video recordings), plus nicely edited transcripts and handy worksheets.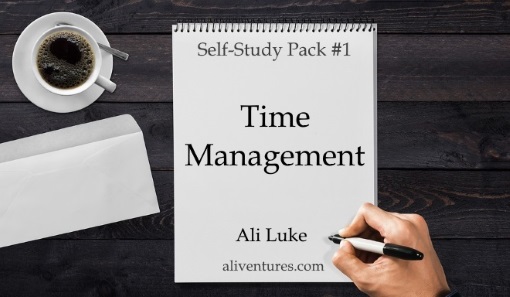 $20
This pack includes the seminars:
Making Time to Write (seminar A and seminar B)
The importance of finding the right place and time to write
Ways to make the most of the time you have available, however little it may be
Simple tricks you can use to boost your focus
Planning to Get Your Writing Done, with Phoenix Kelley
Setting tangible, measurable, reasonable goals
Making plans to suit the time you have available
Methods for keeping track of projects
Dealing with feelings of overwhelm or burn-out
Beating Procrastination and Conquering Writers' Block, with Tim Brownson
Making the time to write (even when you're really busy)
Why procrastination happens and what you can do about it
Dealing with writers' block in various forms
Finding what works for you, without worrying about everyone else
Creative Giants and Being a Successful Writer, with Charlie Gilkey
The characteristics of "Creative Giants", applied to writers
How to define success on your terms, and why this matters
Why managing your time isn't as important as managing your energy and attention
Having far too many ideas … or nowhere near enough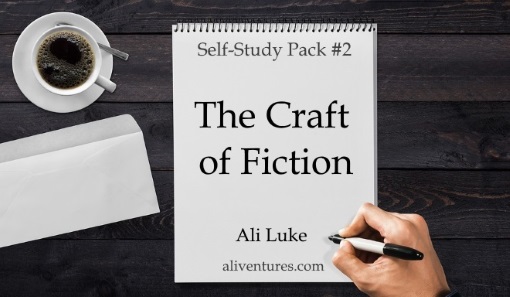 $20
This pack includes the seminars:
How to Write Dialogue Well
The role of dialogue in your story
How to lay out dialogue correctly
Ways to make your dialogue more convincing
Common mistakes that writers make with dialogue
How to boost your dialogue with scene-setting and actions
Flashbacks: How to Use Them Well and Get Them Right, with Robert Yune
When flashbacks are the best technique to give backstory
How to shift in and out of flashback without confusing the reader
The biggest mistakes writers make with flashbacks
More complex uses, such as parallel timelines
Planning, Structuring and Pacing Scenes, with Roz Morris
Why you need to start your big-picture planning with characters
The importance of beginning, middle and end within scenes
What to do when a scene goes off-the-rails
How to adjust the pacing of your scenes
Writing Descriptions that Engage Your Reader and Advance Your Story (video)
Why you need description, and what its function is
Some different examples of description in novels
Why you might not need to describe characters much
Seven ways to make your descriptions stronger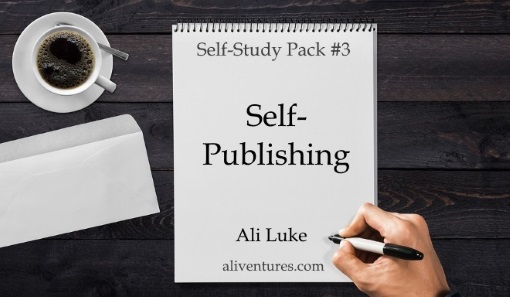 $20
This pack includes the seminars:
12 Writing Milestones to Celebrate on Your Path to Success
Why it's important to celebrate small wins, not just big achievements
Early milestones on your writing path, like finishing a short piece or joining a group
Later milestones you might be getting close to, like finishing a novel draft
How to get moving on each of the 12 milestones, if you're stuck
How to Use Styles in Microsoft Word (and Why You Should) (video)
What styles are … and how they might help your writing in ways you haven't considered
Formatting a blog post using basic styles
Setting up your own custom styles
Using styles to get your book manuscript ready for agents or editors
How styles make it easier to self-publish on Kindle
How to Publish an Ebook on Amazon (video)
What you need to have ready before uploading your manuscript
How to use KDP (Kindle Direct Publishing) to publish an ebook
Key issues to watch out for when previewing your ebook before publication
Why you should join Amazon's Author Central, and how to use it
Crafting a Blurb for Your Self-Published Novel, with Bryan Cohen
The difference between a blurb and a synopsis
A basic framework for a great blurb
Using reader feedback to enhance your blurb
Utilising other elements on your book page to drive sales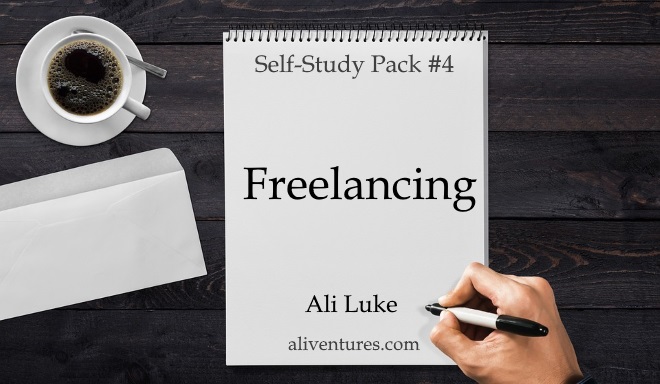 $20
This pack includes the seminars:
Six Reasons to Get Into Freelance Writing
The flexibility of freelancing: you can do a few hours here and there
How freelancing can support the other writing you do
Why freelancing will build your confidence (even in the less-than-great moments)
What sort of rates you can expect to charge as a freelancer
Freelance Copywriting and Editing, with Linda Angér
What to focus on when you're getting started in freelance writing or editing
The importance of asking for (and accepting!) feedback
How to edit someone else's work while preserving their unique voice
How to develop strong public speaking skills (and why writers need them)
Freelancing and Entrepreneurship, with Thursday Bram
Taking your first steps into freelancing − the two crucial things you must do
The biggest, business-killing mistake freelance writers make
How to set your prices and how to raise them over time
How to gently end a relationship with a client you no longer want to work with
Where to find new clients (and why it's not all about the online world)
How to Find Clients for Your Freelancing, with Carol Tice
Getting started in freelancing without working for nothing
Marketing methods for locating new leads
Setting realistic goals and targets for your future work
Avoiding exploitation by scam clients or content mills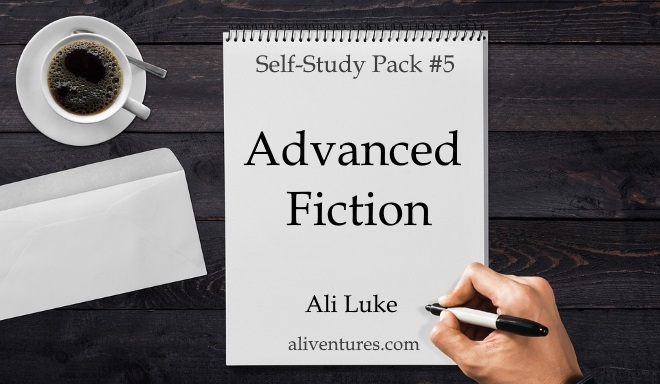 $20
This pack includes the seminars:
Story Ideas: Where to Find Them and How to Evaluate Them
Coming up with ideas when you might be struggling, without forcing them
Possible sources of inspiration for new ideas
Evaluating whether an idea warrants further exploration
Selecting the best story length for the subsequent project
Heroes & Villains, with Lorna Fergusson
The difference between "heroes" and "protagonists"
Key characteristics of well-written heroes and villains
How flawed your heroes can be (including in children's fiction)
How anti-heroes differ from regular heroes
Handling Viewpoint in Fiction
Why viewpoint is so important (but often overlooked)
Using first and third person viewpoint effectively
Handling multiple viewpoints in one novel
Choosing between past and present tense
Seven Ways to Add Depth to Your Characters
The importance of memorable characters
Using backstory and flashbacks
Understanding their perspective and giving them a voice
Balancing character and plot
Engaging character dynamics and interactions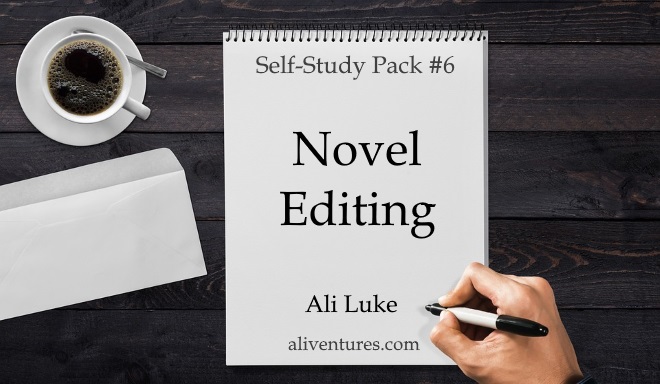 $20
This pack includes the seminars:
Structuring and Outlining Your Novel, with K.M. Weiland
Why structure matters, whether you're a "plotter" or a "pantser"
The ten key structural moments of a novel, and how far through your story they should each occur
The difference between outlining and structuring
Common mistakes writers  make when it comes to structure
Revising and Editing Fiction (video)
The difference between revising and editing
Key issues to look for regarding character, plot and setting
Typical problems that writers need to tackle during detailed editing
Specific examples of detailed editing in action
Seven Things to Watch Out For When You Rewrite Your Novel
First steps after finishing your manuscript to plan your edits
Improving your book by streamlining characters and plots
Avoiding errors and plot holes while making large edits
Tips for writers who under-write in their first draft
How to Keep Track of Your Novel When You're Editing
How to work through your first few drafts
Dealing with editorial feedback and proofreads
Making sure you stay organised during editing
How to cope when things get complicated
Special Bonus: The Aliventures Club
Whenever you buy anything from me, you get full access to The Aliventures Club, my Facebook group.
This is a place to chat about writing, share your successes, ask questions, and get support.
It's a completely private group, so only fellow members of the group will see what you post.
It's the best place to get access to me, too, and you can join as soon as you buy. I'm looking forward to seeing you there!

What to Expect from the Seminars
You can see a screenshot of a seminar transcript and worksheet over to the right. Here's what to expect from your self-study pack:
Format: The seminars are audio (.mp3) unless otherwise indicated: a few are video (.mp4) where that's more appropriate for the topic. All are carefully edited so they're easy to listen to.
Speakers: About half the seminars are with me alone: these are topics where I have the knowledge and confidence to cover everything myself!
The rest of the seminars involve a guest speaker (these are clearly indicated), where I've brought in someone else to share their expertise about a topic.
Transcripts: Each seminar comes with a full, edited transcript – with subheadings, key points brought out in bold, and so on.
Worksheets: Every seminar has a worksheet with a summary of key points, suggested exercise, and further reading.
Access to the Self-Study Packs
Once you buy a self-study pack, you'll be able to instantly download a .zip file with all four seminars plus the transcripts and worksheets. You'll also get an email with the download link.
If you buy all six packs, you'll get a big .zip file containing all of them.
If you have any problems, just email me (ali@aliventures.com) and I'll help you get up and running.
Your Guarantee
Not sure if a pack is right for you? You've got a 60 day full money-back guarantee.
If the pack(s) you buy don't turn out to be helpful for you, just email me and I'll be glad to refund you in full.
Got Questions?
If you've got any questions, just drop me an email (ali@aliventures.com) and I'll be very happy to help.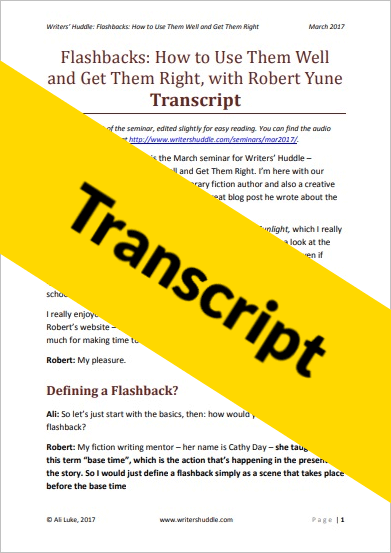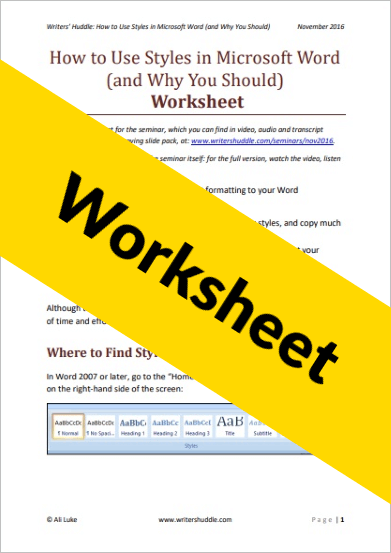 Ready to Take Your Writing Further?
You can buy all six seminars at once, for just $50. Or, you can choose from the individual seminars below.