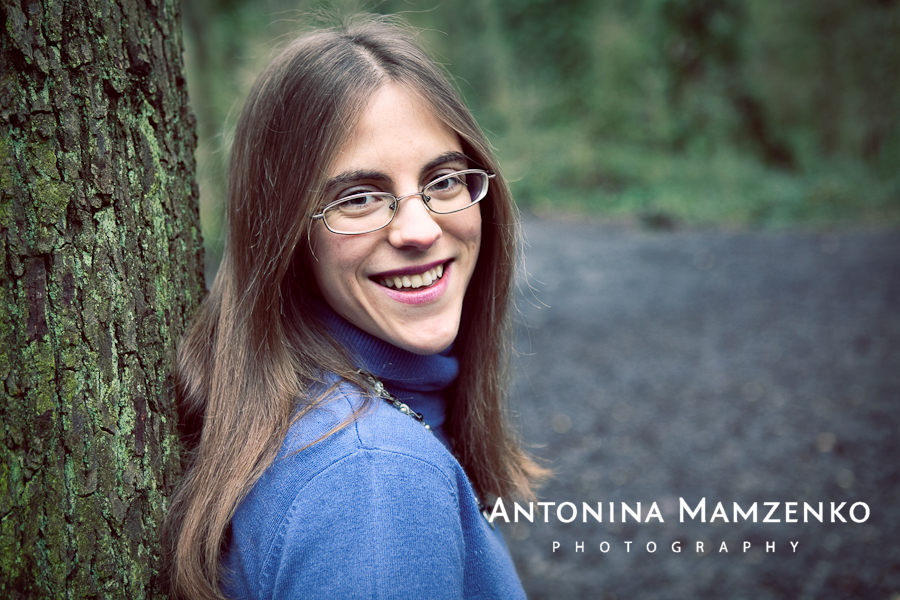 UPDATE, 25th June 2012: I'm not taking on any new coaching clients at present. I've left the information up on this page, but you can't submit a booking. If you do need to get in touch, please feel free to email me directly (ali@aliventures.com). You can also use the Contact page on this site to reach me.
What's Your Writing Dream?
Whatever it is, you can reach it.
Maybe you're new to writing. You want someone who can help you take your first steps in an exciting but sometimes-confusing world.
Maybe you've been writing for a while. You might know all the basics – you can construct a perfectly good sentence, you've had some nice comments about your writing. But you want to take things further.
Maybe you're a seasoned pro. You know that your writing is good, and you don't need me to tell you that. You also know how important professional development is – and you want to keep on honing your skills.
Whatever stage you're at, I'll work with you to get you to the next level. I won't just solve your problems – I'll show you where you can tweak and improve your writing, and I'll give you any strategic, big-picture advice that you need.
Booking Your Session
Note: None of these links ask for payment. You'll just fill in a quick form to make a provisional booking. I'll send you an email and check that we're both 100% happy before you pay a penny.
I charge by the "session". One session equals:
Comments and feedback on up to 2,000 words of your writing (I'll email this to you after our call, so you don't need to take notes while we talk)

and…

An 45-minute discussion by phone/Skype – about those 2,000 words, and anything else you want to cover
Or … overall guidance and feedback by email, if you've booked an email session (scroll down the page for details of that)
One Standard Session
A 45-minute session with me is just $79.
I keep my prices low so that I can work with the people who I love helping: bloggers, new freelance writers and fiction writers. (Of course, if you don't quite fit one of those categories, I'll still be very happy to work with you!)
Most of my clients go on to book regular sessions, and we usually talk every two – six weeks. Each session costs $79, and I'll bill you for individual sessions (so that you don't have to pay a big chunk of money up front).
Email Coaching
If you don't like talking on the phone, if it's difficult for you to find enough time, or if you need help urgently, then email coaching might be for you.
It's cheaper than my standard coaching, and I'll normally be able to fit you in within 48 hours.
You'll get:
Detailed comments and editorial suggestions on up to 2,000 words of your work
Overall feedback on the piece
Encouragement and support with your writing in general
The chance to respond and ask more questions by email
Of course, it's harder for us to discuss the broader aspects of your writing by email, so this is best suited to people who want feedback on a specific piece of work.
While one-on-one conversations are preferred, sometimes the best we can do is use email to communicate. And to be honest, Ali's email-only coaching service is as helpful as a conversation with her.

She helped me edit two important posts recently. Ali took great care with my content. She provided helpful and easy-to-follow comments as well as a large dose of encouragement. Not only did she improve my content; she taught me a few things, too – all in the course of a few emails. So, if you don't have to speak with Ali, then an email-only relationship with her will prove to be just as productive.
One Email Session
Email sessions cost just $49.
If you want feedback on a couple of blog posts, or a quick review of your website, a single email session might be enough for you. Most of my clients, though, have multiple sessions so that they can keep up their writing momentum in the long-term.
Want Something Different?
I'm almost certainly happy to work out a custom package just for you. Maybe you're not a writer yourself and you'd like me to capture your voice in words, or you want me to read your whole novel or edit your ebook. Just pick phone or email coaching, and put in a note about your particular requests.
Milo McLaughlin says…
As a writer I sometimes can't see the wood for the trees when it comes to my own work. So when I had the chance to get Ali's advice I jumped at the chance, as I've been reading her work for quite a while on both her own website and on loads of other great blogs.

Ali's advice is thorough and extremely constructive, and she helped me see how one of my half-finished blog posts could be turned into a whole series of posts, or even an e-book.

After one session I was motivated to start up a new blog project which had been festering on the back-burner for months, and after our second session I had the confidence to start submitting my writing for guest posts on other blogs. It was exactly the kick start I needed.
How It Works
You fill in a quick form to tell me what you're after.
I send you an email. We decide on a time which suits us both.
I don't take your money until we're both 100% happy with what we've agreed.
We agree a time for our session. I'm in the UK, and I prefer to coach between 1pm and 5pm my time, Mondays to Thursdays. (That's GMT, or GMT+1 in the summer.) I'm happy to consider other times or days, but I can't promise that I'll be able to offer them.
You send me some of your writing – anything you like (fiction or non-fiction), up to 2,000 words, at least 2 days before our session. It can be one whole piece, part of something longer, or several short pieces like blog posts or flash fiction.
Then, the show can begin. We'll talk for 45 minutes, either on Skype or on the phone – about the piece you've sent me, but also about your broader aims as a writer. For instance, if you've sent me a novel extract, we might talk about your thoughts for the rest of the novel. If your piece is a blog post, we could brainstorm ideas for a series or ebook based on the same topic.
You can ask me anything you want; it's your time, and I'm very happy to discuss any aspect of writing. I'm also happy to advise on the business aspects of writing, or on how to fit writing into a busy life.
I'll send your piece back to you, annotated with comments and suggestions. I'll point out what's working well – and I'll pick up on any problem spots.
We'll agree on a time for your next session, and you'll set a goal for then: perhaps the next scene of your novel, or a draft of your stellar guest post.
Silver Huang says…
It has been amazing. With Ali's support and patience, I've made more headway with my blog and writing in three weeks than I had in the past three months.

She gives clear and actionable advice that can be applied immediately in my writing, is very professional and objective with her feedback and above all, is warm and shows genuine interest and concern.

I am very grateful to Ali and would be quick to recommend her to anyone who's facing difficulties with their writing, technical, emotional or otherwise!
Karl Staib says…
I consider myself a good writer and never really thought about using a writing coach to help me get to the next level. I made the leap with Ali and I'm so glad I did. She gave me insight into how I could improve my writing that my professors and writing clubs were never able to do. If you are a solid writer, but need help to get to the next level – Ali is your best bet.

My favorite aspect of Ali's coaching was her ability to help me find clarity in my writing voice. She helped me step back and look at my writing with fresh eyes. Her coaching has already helped improve traffic to my blog, which is exactly what I wanted.
This Won't Be Scary
I know it can be really tough to share your writing. I always look for the potential in your work and help you draw it out.
I'll make plenty of constructive suggestions – and if you want rigorous editing, you'll get it – but I'm never going to tear your work apart.
What's important to me is that your piece of writing fully achieves what you've set out to do, and that it's true to you and your voice.
I write full-time, and for a living. Over the past couple of years, I've written hundreds of thousands of words of fiction and non-fiction. I know all the frustrations – and joys – of the writing life. I'm more than happy to work with you on issues which cross the border between writing and life, such as:
Finding the time and energy to write
Getting ideas – and assessing your ideas
Having the courage to write what you really want
Teaching the people around you to value your writing time
We can also cover the business of writing, in areas like:
Using your blog to support your business aims
Finding paid writing jobs
Producing ebooks and other written products
Basically, you set the agenda. Whatever you want my advice on, just ask.
Cath Duncan says…
My business relies on a lot of content generation – for teaching and for marketing, and there are times when I really want an expert eye to run over my writing and make sure that it sparkles with clarity and makes an impact, and doesn't add to the deluge of "infocrap" out there.

And as a solopreneur who's handling all of the functions in my business and has so many other decisions and details to take care of, it's such a relief to receive my work back from Ali, full of notes, corrections and sound advice, and to implement her advice and see my writing come to life… without the time-consuming scrutiny and agony I would usually drag myself through as I try to polish up my work myself.

Ali's kind of specific, clear and frank feedback is a rare god-send!

Cath Duncan, Bottom-line Bookclub
My Experience
I blog for a living, and my work is read by over a hundred thousand readers of various blogs. Chances are, you're one of them!
I've guest posted on a number of large writing-related blogs, including Copyblogger, ProBlogger, Daily Writing Tips, Daily Blog Tips, Men with Pens and Write to Done.
I've also won a couple of competition prizes for my fiction, and been published in Goldsmiths' Creative Writing MA journal.
I've completed my M.A. in Creative and Life Writing at Goldsmiths College, University of London (2010)
I also have a B.A. (Hons) in English from Cambridge University (2006)
Ann Godridge says…
[Ali's] detailed notes on my extracts will become a resource I can go back to again and again. She pointed out some areas where I've done a whole range of clumsy things with dialogue, and where I've again slipped into my usual habit of taking emotional scenes offstage. She's given me a lot to think about – and was very encouraging too.

[…]

One thing is certain, if I get stuck again, I will have no hesitation in going back to Ali, and when I've finished the first draft and knocked it into a shape a little, I plan to send her the whole thing.

Ann Godridge, in Should you work with a writing coach? on Birds on the Blog