Nine Writing Milestones to Celebrate (and Aim For)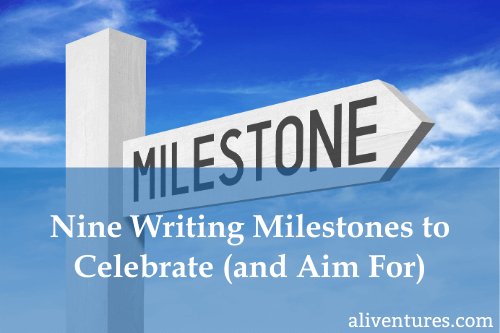 The writing path is rewarding and varied – but it can also feel very long. If your definition of "success" is to be a best-selling author and you've never written more than a few pages, it's easy to get discouraged.
Instead, focus on reaching new milestones on the writing path. These are nine that I think are well worth celebrating (and I'd love to hear your suggestions and thoughts in the comments).
Note: you might not necessarily hit these milestones in order.
#1: First Completed Piece
Your very first short story or poem or article is a huge achievement. (Granted, you probably wrote something along these lines in school – but that still counts.) Every time you tackle a new type of writing, you've got the chance to reach this milestone again.
I wrote plenty of short stories in school, but the first one I remember really liking was a modern-day retelling of the Beowulf legend when I was 12-13.
Try it: Have a go at something new this week. If you normally write non-fiction, try a short piece of fiction; if you normally write fiction, try poetry or a very different style.
#2: First Reader(s)
Some writers work in secret for years without sharing their writing with anyone. Your first reader (or group of readers) definitely counts as a milestone. That might be your spouse or best friend, or a group of strangers online.
I'm pretty sure my mum was my first reader, helping out with homework assignments and encouraging me as a fledgling writer. 🙂
Try it: Unless you're writing purely for yourself (e.g. a journal), your writing isn't really complete until it's read. Find someone who you can show your work to – you don't even need to ask them for any feedback or comment.
#3: First Critique
If showing your work to a reader is scary, getting a critique is doubly so … but it's a hugely important part of your development as a writer. Feedback doesn't just let you see where there's room for improvement: it also indicates what you're already doing well.
When I was 14, I started going to a writing workshop group, sharing my work with (much older, more experienced) writers. It was nerve-racking at first, but everyone was hugely supportive and thoughtful in their feedback.
Try it: Look for a local or online writing group, and share your work with other people. In my community/teaching site, the Writers' Huddle, lots of members are posting work for critique – and getting excellent feedback and suggestions.
(Note: the Huddle is currently closed, but if you visit the information page about it, you can enter your email address and get notified as soon as it reopens.)
#4: First Publication (Online)
Today, anyone with an internet connection can be published. It's very easy to set up a blog (or to create an account on websites like fanfiction.net) so that you can publish your own work online. Yet, while the technology is simple, this is still a significant step as a writer: you're putting your words out there for the world to see.
I've been online since my teens, and writing for most of that time. The internet has played a huge role in shaping who I am as a writer, and some of my teenage experiences with collaborative writing online inspired my novel Lycopolis.
Try it: Head to WordPress.com and set up your own blog. (I recommend WordPress.com because it offers a good balance between flexibility and ease of use; if you want something even more straightforward, try Blogger.)
#5: First Publication (Print)
Even though more and more people read online nowadays, your first print publication is still a major milestone worth celebrating. Having an article in a magazine or newspaper means a lot – especially as this shows that an editor has liked your work enough to publish it (even if you're not getting paid).
I wrote one or two very short pieces for my church magazine when I was about 10, though the first publication I was really proud of was a short story (titled "The Goblet", I think) for a subscription-based teen magazine when I was 15.
Try it: Look for opportunities to write for small publications – perhaps the local press, or a specialist journal or magazine. You might also try letters to newspapers or big magazines (some even pay, or offer prizes).
#6: First Payment
One of the best milestones as a writer is when someone pays for your work. This is a true badge of honour: not only did your work find editorial approval, it also added sufficient value to the publication that they were willing to pay you.
I had a couple of small short story prizes around 2007-8, but the first really exciting payment I had was when I stumbled into freelance blogging in early 2008: that opened up a whole new world for me (and, four years on, it's why Aliventures exists).
Try it: It can be tough to break into paying markets – but there are definitely opportunities around. Build up connections with writers and editors, and consider magazines, blogs and copywriting (websites, leaflets, etc for companies) as well as fiction and poetry (it's tougher to make money from these).
#7: First Book-Length Draft
Some writers are perfectly happy working in short form – articles, flash fiction, poetry, blog posts, and so on. Even so, a book-length draft is a reasonable goal (short stories or poems could be compiled into a collection, for instance). And many writers want to complete a novel or non-fiction book.
My first novel draft was finished when I was 15. It was, frankly, pretty rubbish (draft two wasn't much better). It was really more of a novella than a novel – 40,000 words or so – but it was the longest project I'd ever managed to complete.
Try it: I know that "write a book" is a daunting project, one that many people put off from month to month and year to year. But if you write just 500 words a day on your book, you'll have a finished 80,000 word draft before six months have gone by. What's stopping you?
#8: First Completed Book
A first draft is a great achievement – and one that you can be justly excited about. But a first draft isn't a finished book. Your next step on the path is to complete your book – to redraft, edit, and polish. I'd define a "completed" book as one that you're willing to send out to agents and publishers: it's as good as you can make it.
My first completed book was a fantasy novel, written while I was an undergraduate at university, and finished a few months after that, before my 22nd birthday. I did send it out to agents (no luck…) and then decided that I wanted to write something more ambitious and less genre-bound.
Try it: Do you have a NaNoWriMo draft tucked away in a bottom drawer? Dust it off, read it through, and see whether there's enough good stuff there to make it worth a second draft. Don't worry if it's currently full of plot holes, sloppy writing, clichés … all first drafts are like that.
#9: First Published Book
Do you dream of seeing your book on the shelves, or at least in virtual stores? For many writers, the publication of a book is the end goal … and it's easier than ever to achieve that now, with all the possibilities of ebooks and print-on-demand opening up the publishing world to individual authors.
I completed my first book before I was 22 … but it took another four years for me to publish a novel, which was a new book, Lycopolis. (In between, I published a few non-fiction ebooks – including my Blogger's Guide series.)
Try it: To get published, you either need to find an agent/publisher – which means sending out your finished manuscript – or you need to bring that book out yourself. Either way, you need to take action. Get started this week on something that helps bring your dream closer.
Further Help With Reaching Your Writing Milestones
If you want a little help hitting those writing milestones, check out:
My Supercharge Your Writing guides – these are designed to help you write more and enjoy it more, too.
My Self-Study Seminar Packs – these seminars dig deep into different areas of writing.
About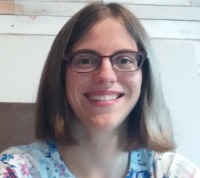 I'm Ali Luke, and I live in Leeds in the UK with my husband and two children.
Aliventures is where I help you master the art, craft and business of writing.
My Novels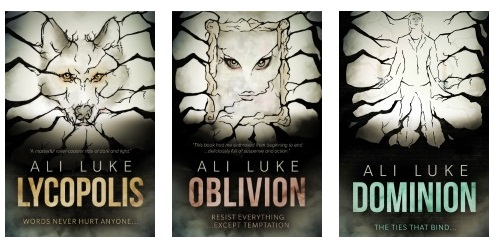 My contemporary fantasy trilogy is available from Amazon. The books follow on from one another, so read Lycopolis first.
You can buy them all from Amazon, or read them FREE in Kindle Unlimited.