Freelance Content Writing: How to Find Paid Blogging Jobs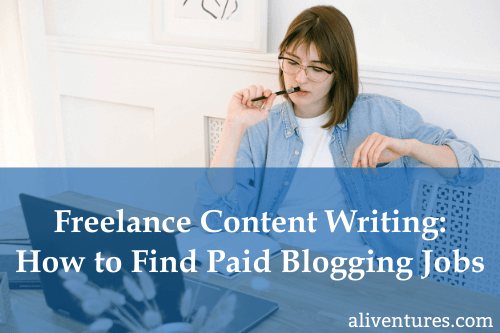 Perhaps you want to be a freelance writer … but you're just not sure where to begin.
There are lots of different types of freelance writing out there: writing articles for magazines, technical writing, copywriting (advertisements), and lots more. But one great market to break into when you're starting out is writing content for blogs and websites.
This type of freelancing has been around for a good long time: I started writing paid articles for blogs back in early 2008. And today, almost all my freelance work involves creating content for blogs and large websites.
Why have I stuck with blog writing? It has a lot of benefits:
There's plenty of work out there, as blogs always need fresh content
My pieces are published and paid for quickly: when I've written for magazines, the turnaround times have been much longer
Many of my clients have had steady, ongoing work for me not just for months but for years
Intrigued? Think freelance blogging might be a good fit for you too? Here's everything you need to know.
What Qualifications or Experience Do You Need For Content Writing?
You don't need any special qualifications to land a blogging job – you just need to be able to write a good blog post.
(Of course, it doesn't hurt if you do have some kind of relevant qualification. I've got a degree in English Literature and a Masters in Creative Writing. But it's clear that what my clients care about is how well I can write for them.)
Pretty much any job you apply for will want to see online samples of your writing. You could use:
Articles you've written for your own blog
Work you've published on a third-party site, like Medium
Pieces that you've had published on blogs that take guest posts
How Much Will You Get Paid as a Freelance Blogger?
Pay rates for blog posts vary wildly, and depend on a lot of factors.
You can expect to earn more as you become more experienced: you'll develop your skills, you'll gain more expertise about the topic areas you've chosen to write about, and you'll find that you can increasingly take on better-paying jobs and ditch lower-paying ones.
These days, the lowest pay rate I take is $0.10/word (or $100 for a 1000 word post, which takes me about an hour). I have clients paying anything from $0.10 – $0.20/word: at the high end of the scale, those posts are a bit more involved in terms of research and style than some of my other work.
In my first few years of blogging, I was making around $0.04/word. I definitely wouldn't recommend going below that if you're starting out now. But ultimately, it's up to you to decide what you want to charge for your time.
An Important Note About Content Mills
"Content mills" are big websites that promise freelance writing work to clients. The gigs they list are often very low paid, perhaps only $0.02/word or even worse.
They can be a tempting place to start, when you're first getting into freelance writing, because they promise you steady work. A lot don't actually supply this – and you can get much better pay direct from clients.
If you do decide to sign up for a content mill and write for their clients, have a good escape plan! Some freelancers get trapped in a horrible cycle of doing lots of low paid work … but not having the time to seek anything better as they're reliant on that work to pay their bills.
For more on content mills, particularly pay rates, check out The Reality of Writing for Content Mills – 12 Writers' True Stories (Carol Tice, Make a Living Writing).
Good Sources of Freelance Blogging Jobs
So where do you find reputable freelance blogging jobs? These days, most of my work is from existing clients and word of mouth. But when I'm looking to add in an extra client or fill in a bit of time with a new gig, these are the sources I turn to.
Online Blogging Job Boards
The ProBlogger Job Board is my favourite blogging job board, as it's updated daily with new jobs and offers a great range of different gigs. You do have to pick through quite a bit to find the better-paying opportunities – and some clients won't list a pay rate at all. It's worth checking the board at least once a day, as a lot of freelance bloggers use this one, and the best gigs will get filled fast.
For more job boards, check out Ryan Robinson's fantastic list: 36 Blogging Jobs Sites to Get Paid Blogging Work and The Write Life's list of 18 Online Gold Mines for Finding Well Paid Freelance Writing Jobs.
Blogs That Take Freelance Submissions
Plenty of blogs never advertise for writers … but they accept freelance submissions. Check out the blogs you already read and see if they have a "write for us" or "contribute" page.
(Note that lots of blogs will take "guest posts" – which they won't usually pay for. These can still be a great way to gain experience and published examples of your work, when you're starting out, and an opportunity to continue getting your name out there once you're more established.)
To find other opportunities, check out:
Find Freelance Writing Jobs (Make a Living Writing) – there's a list of links part-way down under "Our lists of markets that pay writers include:"
231 Publications That Actually Pay Freelance Writers (The Write Life) – although this post dates from 2016, many of the posts it links to on The Write Life have been updated much more recently
Personal Connections
Another great way to find blogging jobs is through the personal connections you already have. You might not have any friends or family who run large blogs or websites – but they may know someone else who they can put you in touch with.
There may also be bloggers and website owners who you've met online, perhaps through social media. Don't be afraid to get in touch with them and let them know you're available.
Agencies That Use Freelance Bloggers
While content mills are definitely best avoided, there are plenty of other companies and agencies that work with freelancers to provide content for their clients.
For instance, link building agencies like LinkBuilder.io help clients to improve their SEO by getting backlinks for the clients' websites. These agencies need lots of content to publish on third-party sites – usually blogs or small news websites. The agency handles everything with the client and the technical side of things, outsourcing the actual writing to freelancers.
Content writing, or freelance blogging, is a great fit for many writers. It's a fast, flexible way to work, often with lots of repeat work from the same clients – meaning you're not constantly pitching for new jobs.
It definitely isn't the best-paid type of freelancing per word, but you're very unlikely to need to do extensive research (like interviewing sources), and you don't need any particular qualifications.
---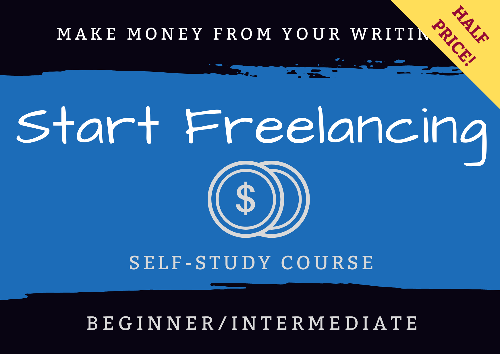 If you're thinking about freelance writing or just getting started with it, make sure you check out Start Freelancing.
It's a self-study course aimed at newer freelance writers, taking you through everything you need to know to get off to a great start and land your first paying jobs.
I've just updated and relaunched Start Freelancing, so it's half-price until the end of Thursday 31st March, making it $25 instead of $50. That gets you all the course materials, a bunch of handy bonuses, and lifetime access to all future updates too.
About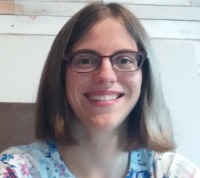 I'm Ali Luke, and I live in Leeds in the UK with my husband and two children.
Aliventures is where I help you master the art, craft and business of writing.
My Novels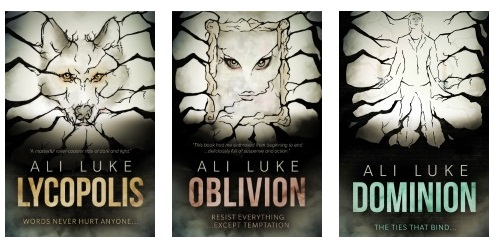 My contemporary fantasy trilogy is available from Amazon. The books follow on from one another, so read Lycopolis first.
You can buy them all from Amazon, or read them FREE in Kindle Unlimited.