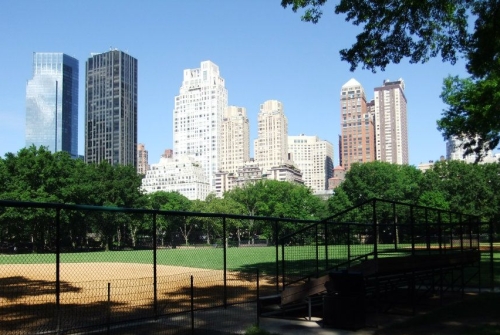 This is the second in a series of three posts about some of the sessions I attended at BlogWorld Expo, New York 2012. The full series is:
Chris Brogan has been blogging for eleven years … and has a ton of great wisdom to share.
As well as being a popular blogger and speaker, Chris has written several books. He co-authored Trust Agents with Julien Smith, and he's written Social Media 101: Tactics and Tips to Develop Your Business Online and Google+ for Business.
I always enjoy hearing Chris speak, and his session "Power Up Your Blog: Lessons Learned Over 11 Years of Blogging" was no exception. Here's what he covered.
Important: As with all my conference write-ups, this is a summary based on my notes. I've paraphrased what Chris said, though I've done my very best to represent the views he expressed accurately.
Finding Time to Blog Well
We're all busy! Learn to write in 20 minute chunks – you don't need a whole afternoon to write. Ignore your email, ignore social networks, and just write.
Try making a framework that helps you blog (or write) in a consistent way. This might mean having a standard structure for blog posts, for instance.
Practice can replace (a lack of) talent. Don't worry that your writing isn't good enough – worry that it isn't passionate enough. Include emotion in your posts, and see how your readers respond.
Never start a post with "Sorry I haven't written in a while." Just get on with the post.
Aim for one or two posts per week. (Chris mentioned that he no longer blogs daily: I'm seeing more and more big-time bloggers go for fewer posts than before, and it seems that "post daily" is definitely out-dated advice.)
What to Blog About?
You can find topics everywhere.
Take plenty of photos; try thinking more visually. Using your own photos on your blog helps to add meaning.
Use your photos as prompts – you can twist them in a variety of ways.
Smells are also evocative!
Blogging Strategy
Don't obsess over the small stuff, like what comment plugin to use. Just get on with it.
Avoid sending people away from your site – e.g. don't put a link to your Twitter handle in your sidebar.
The hard work is getting out there, connecting with new people, and talking about their stuff. Reply to comments, as much as you can. People often feel invisible in the blogging world. Show people that you remember them.
Finally…
Chris finished with two great points of encouragement:
You can be absolutely who you are and be successful.
and
Try really hard to be brave. Text can't hurt you.
If you're a blogger – or even if you're thinking about starting a blog – what are the biggest challenges you're facing right now? Does anything from Chris's session resonate with you? Pop a comment below!