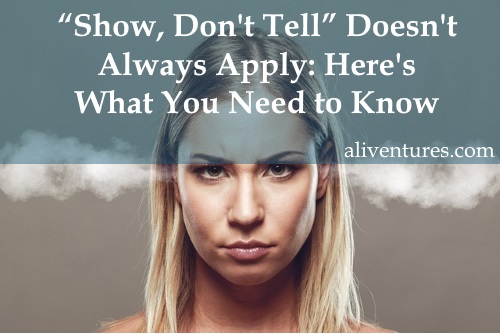 If you've been in any writing groups, read any writing books or blogs, or hung out in any writing-related forums online … you've probably come across these three words of advice:
"Show, don't tell."
It's a very commonly quoted writing "rule". There's enough truth in it that I wouldn't call it bad advice – for that, check out my posts Four Dangerous Pieces of Advice for Writers and Four More Dangerous Pieces of Advice for (Fiction) Writers.
However … it's not a rule you need to stick to all of the time.
Plus, even when "show, don't tell" does apply, it can be tricky to be sure exactly what's meant by it. Where's the line between "telling" and "showing"?
Continue reading »