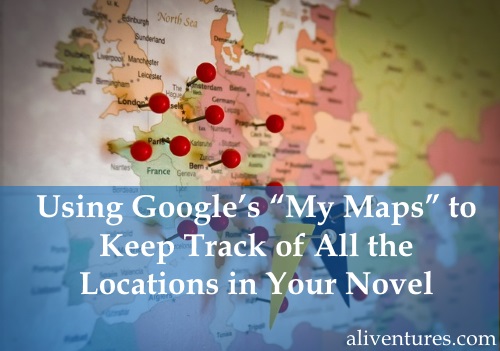 I've got a particularly bad writing habit – and I suspect I'm not the only person who does this…
All too often, I leap straight into the next scene with very little thought about where exactly my characters are located.
If I was writing something focused on a single place (neighbours in a small town, friends at school) then this might make sense. But in my Lycopolis trilogy, my characters are scattered across the UK. Often, they need to journey from one place to another … and in drafting the novels, I tend to simply ignore the finer details of where exactly everyone lives and how they get from A to B.
(I'll admit that geography isn't my strongest point in real life, either: if I'm going anywhere new, I tend to look at a map every 30 seconds, and even then, I often take a wrong turn…)
My lovely and longsuffering editor, Lorna Fergusson, often has to pull me up on this – reminding me that readers will want to know what road a character is driving down, or where a particular house is located.
And she's absolutely right.
The best tool I've found for keeping track of everything is Google's "My Maps". This is really handy for not only pinning down points on the map, but also for checking driving (or walking or cycling) distances and times between different places.
Note: Obviously, this won't help you if you're making up a location (whether that's a fictional town in the real world, like Sophie Hannah does with Culver Valley in her crime thriller series, or an entire fantasy world).
Continue reading »