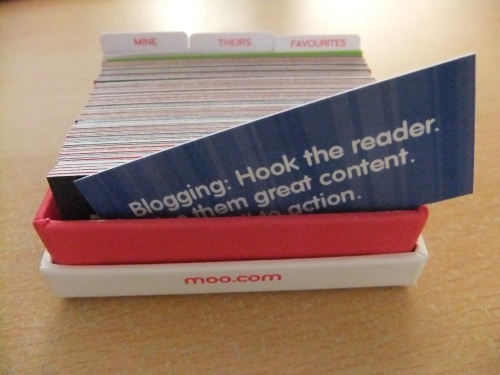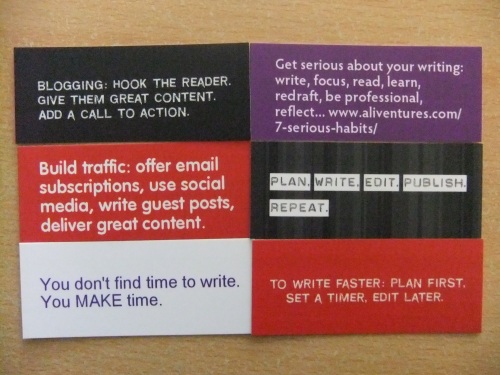 Look what I made!
(Thanks to moo.com.)
These are mini-cards, half the size of regular business cards. I'll be handing these out at BlogWorld New York next week, but if you can't make it to BlogWorld, I hope you enjoy looking at them here. 🙂
I'd love to hear which one(s) you like best: pop a comment below to tell me. Or, if you have any of your own ideas along similar lines, feel free to share those too!