How to Write When … You're Bored With What You're Writing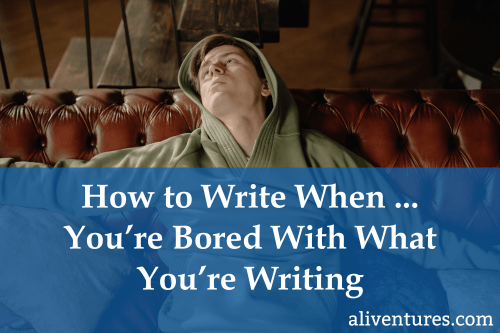 Do you ever feel bored with what you're writing?
As a freelancer, I'd love to say that I'm always 100% enthusiastic about every single topic I write on – but the truth is that some topics are just more interesting than others! Even things I love to write about (like blogging) can seem a bit boring when I'm writing a piece that's quite similar to 10 other pieces I've written in the past. And some writing is frankly uninteresting.
Perhaps you're freelancing, or working on a homework assignment, or even writing something that you usually enjoy … but that you're feeling bored of right now.
It can be hard to focus on writing even when you're engaged, but when you're bored, it might feel like distractions are almost irresistible. And that's if you even manage to sit down and write in the first place: just dragging yourself to your computer can be tough if you know you've got an hour or two of dull writing ahead.
So what can you do to keep writing? Well, the first thing I'd suggest is to consider…

Can You Switch to a Different Writing Project?
If you're writing something that bores you and you don't have to work on it, how about simply working on something else?
Maybe you started work on a story that just isn't quite coming alive for you, and you're thoroughly bored of it. You don't have to finish it. You can let it go and write a different story instead.
Or perhaps you're slogging away at something you do need to complete – eventually – but your deadline is far enough away that you can take a break. Working on a different writing project for a while might help you come back with (at least some) fresh enthusiasm.
Of course, switching tracks isn't always an option. You might want or need to work your way through this project before you tackle anything else.
Here's what you can do to make it easier.
#1: Write in Short, Focused Bursts
When you're bored, it's so very tempting to procrastinate. I find that the easiest way to get through this is to work in shorter sessions than usual. I can get more done in 10 really focused minutes than in a half-hour of distracted internet surfing.
If you drag out your writing task for hours because you're so bored, it's only going to prolong the frustration! Better to get it done in as little writing time as you can – taking plenty of breaks to completely switch off in between writing bursts.
#2: Give Yourself Mini Challenges As You Write
One way to make even the driest of writing tasks more interesting is to give yourself mini challenges along the way. Try things like:
Can I finish this section in the next 10 minutes?
Can I include a semicolon in this paragraph?
Could I use an interesting analogy in this section?
Is there an unexpected fact or statistic I can use here?
As well as adding a bit more interest for you, these sorts of challenges can push you to write better, too – so hopefully at least your reader won't be bored!
#3: Break Your Project Into Smaller Tasks
Any writing project can feel overwhelming at times … and boring projects can loom, mountain-like, ahead of you. It might feel like you have a huge uphill slog before you'll be anywhere near finished.
Breaking down your project into smaller tasks makes it easier to focus. For instance, you might split a blog post or article into sections, or you might separate different stages of the process (like outlining and research) from the drafting itself.
#4: Work With Someone Else for Accountability
If you find yourself constantly getting off-track, despite your best efforts to avoid distractions, it might help to work alongside another writer – or anyone else who needs to concentrate on a potentially dull task.
That might mean doing a writing session in a coffee shop with a friend, or virtually over Zoom, so that you're both writing for (say) 60 minutes at the same time. You might even sit down with your kids when they're doing their homework, so you're all working side by side, encouraging one another to stay focused..
#5: Use AI Tools to Tackle Some of the Most Boring Bits
This one's a little controversial, I know. I'm not too sure how I feel about the use of AI tools like ChatGPT to create written content (and I know some writers are strongly opposed to using AI). But in some contexts, I think AI does a perfectly good enough job of creating text.
If you need to write something particularly tedious, then AI can be really handy. Let's say you're putting together a blog post about the best writing software, but you've already written about several of those tools in the past. Rather than manually reworking what you've already written – an admittedly tedious task! – you could use an AI tool like a paragraph rewriter to do that work for you.
#6: Accept That Writing is Boring Sometimes!
Sometimes, writing is boring.
It's easy to think it shouldn't be. You might feel that writing should (always, consistently) feel deeply fulfilling. You may think that you should be in a state of flow whenever you write, so engaged with your work that you forget about everything else.
Most things that are worth doing will be boring at some point. If you're studying for a qualification, there'll be times when what you're learning is fascinating … and times when it's boring. If you're raising kids, you'll have moments filled with fun and laughter and fulfillment … and moments that are tedious in the extreme. If you have a job you love, there'll still be aspects of it that are boring.
And it may well be that, to achieve success, you have to face some boredom.
James Clear has a great quote about this from a high-level coach he met in the gym, explaining what separates the best athletes from everyone else:
"At some point it comes down to who can handle the boredom of training every day, doing the same lifts over and over and over."
If your writing feels boring at times, that's completely normal. It definitely doesn't mean you're doing anything wrong, or that your readers will be bored by it.
Today, if you're feeling bored with your writing, try some of the tips above to help you push on through. You might just find that by facing that boredom for a focused 10 minutes or so, you manage to get into flow … or you may even begin to feel re-excited about your project.
Even if you don't, you'll be 10 (focused) minutes closer to being done with your piece of writing.
About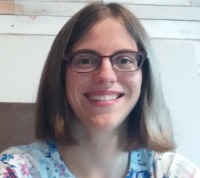 I'm Ali Luke, and I live in Leeds in the UK with my husband and two children.
Aliventures is where I help you master the art, craft and business of writing.
My Novels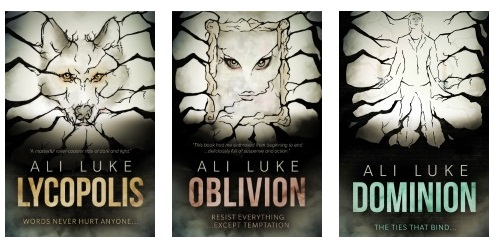 My contemporary fantasy trilogy is available from Amazon. The books follow on from one another, so read Lycopolis first.
You can buy them all from Amazon, or read them FREE in Kindle Unlimited.