Get All Four Blogger's Guides For Just $22 Until Friday 12th December
I'm still on maternity leave (baby Nick due in just a week, on the 15th!) My husband Paul is handling business-related things for me, so if you have any questions about the sale, please drop him an email at paul@aliventures.com.
While I normally do a Blogger's Guides sale every December, I wasn't planning one this year. Due to some VAT changes in the European Union, though, I've made the difficult decision to take all the Blogger's Guides off the virtual shelves while I'm on maternity leave.
(They'll be back in some form, with more interaction from me, in mid-2015.)

Of course, I want you to be able to get your hands on the Guides if you want them … so I've slashed the price by two-thirds for the whole of this week.
This means that:
The four-pack of Guides is just $22 instead of $66.
Each individual Guide is just $9.67 instead of $29.
This is the cheapest you'll ever be able to get the Guides. I've never cut the price so much before, and I never plan to do so again (especially as I'll be adding more to them next year). Once you own any Guide, you get all future updates and extras for free.
If you're new around here, you might not have heard much about my Blogger's Guide series. The individual Guides are:
The Blogger's Guide to Freelancing – this explains the exact process I used to launch my freelancing career (while working a full-time day job).
The Blogger's Guide to Effective Writing – this is packed with tips and techniques to help you go further with your writing.
The Blogger's Guide to Irresistible Ebooks – this covers what you need to do to create a free or paid-for ebook, with step by step advice.
The Blogger's Guide to Loyal Readers – this goes through everything you need to do to (a) get your blog in shape for visitors and (b) draw them in.
You can find out plenty more about all of these on the Blogger's Guides website.
After the end of this Friday (12th), you won't be able to buy the Guides at all for several months … so if you've been dithering about buying one (or all four!), now's definitely the time. 🙂
About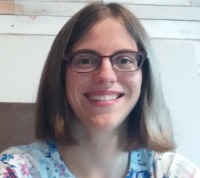 I'm Ali Luke, and I live in Leeds in the UK with my husband and two children.
Aliventures is where I help you master the art, craft and business of writing.
My Novels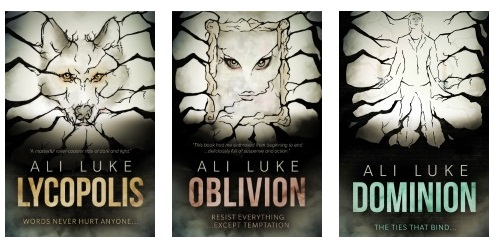 My contemporary fantasy trilogy is available from Amazon. The books follow on from one another, so read Lycopolis first.
You can buy them all from Amazon, or read them FREE in Kindle Unlimited.