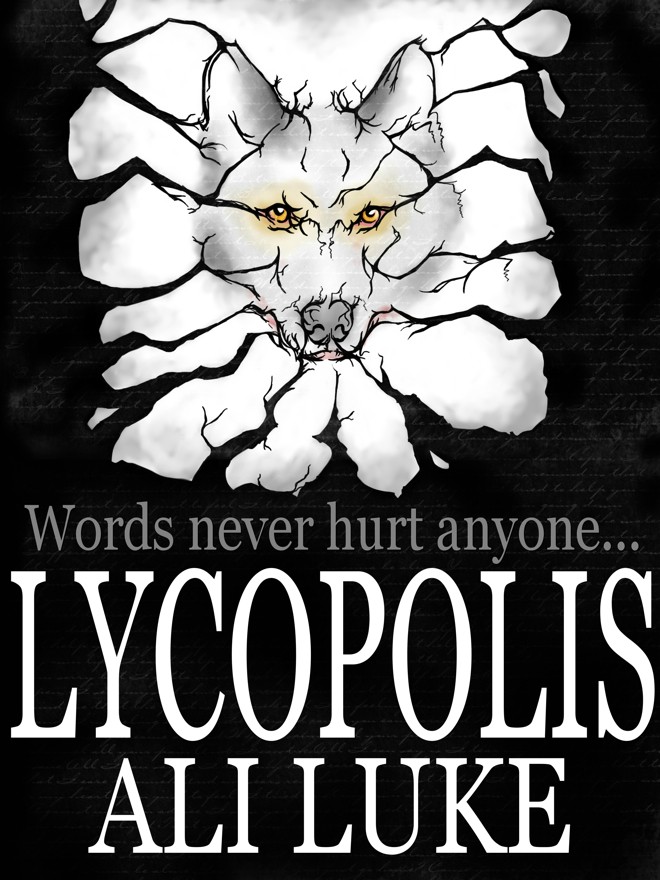 Seven months ago, I wrote a rather provocatively-titled post here on Aliventures: Why I'm Giving Up on My Dream.
I explained why the writing dream of "get an agent" then "land a book deal" wasn't looking so great to me anymore. And I outlined my plan to publish Lycopolis myself.
A couple of weeks ago, I went ahead and did it. 🙂 And, since I've had a few questions about that, I thought I'd explain a bit about the why and the how…
#1: I Have Full Control Over My Book
Back in March, I wrote: I'll have full control over its success (or failure). I can do it on my timescale, in my way, without waiting months and months for agents and publishers to get back to me.
That's still one of my key reasons for taking the indie-publishing route with Lycopolis. As a blogger and non-fiction ebook author, I like being able to get my writing out into the world without much delay.
And – though I don't like to admit it – I'm a bit of a control freak. One of the great things about self-publishing is that I don't need to go getting my publisher's approval for anything – I can promote Lycopolis however I want.
Do it: If you're impatient of waiting, take control. Start a blog or publish an ebook.
#2: I Get 70% Royalties
I'm selling Lycopolis through Amazon. They take a 30% cut (on books priced $2.99 – $9.99) – which is considerably less than the cut that a publisher would take.
If I had a traditional publisher for Lycopolis, I'd make around 10 – 15 % on every ebook copy sold … and my agent would take a cut of that too. The publisher would get around 50% of the cover price. I don't like those stats and I don't think they're very fair to authors.
(Note: print publishing is different, because of production costs and the bookstores' discount. I'm just talking about ebooks here.)
Do it: If you expect most of your book's sales to be in ebook form, give serious consideration to self-publishing. You might well make considerably more money.
#3: Lycopolis Works for an Online Audience
This reason outweighs the previous two. If Lycopolis wasn't suited to an audience with Kindles/iPads/Nooks/etc, then I would have stuck with the traditional route.
When I started Lycopolis, I had no intention of self-publishing. I did intend to write something that I'd enjoy myself, though … and Lycopolis is aimed at a slightly geeky readership. (Though I've been surprised by the positive reception it's received from all sorts of people.)
More and more people are getting e-readers – people who wouldn't think of themselves as "techy" or "geeky" – so it's increasingly the case that a wide range of books can sell online.
Do it: If you're at the start of a book project (fiction or non-fiction), consider how to make it appeal to an online audience.
#4: I Had the Techy Skills to Do It
While it'd have been possible to pay someone else to handle all the formatting, uploading, etc, I wanted to do it myself. I'm very comfortable with new technologies, and I've had experience formatting documents into .mobi files (the format that you need for Kindle Direct Publishing on Amazon).
As well as publishing the ebook itself, I built a website for my novel – www.lycopolis.co.uk.
Do it: Don't be afraid to have a go with new technologies. There are plenty of free tutorials available online – just search for what you want to learn.
#5: I Don't Need to Focus on the Print Edition
Although I will be producing a print version of Lycopolis, I'm glad that the bulk of my sales can be in ebook form.
Concentrating on ebook sales means:
I can keep the price very low and still make a good profit (around £1 per copy sold)
I can easily update the book if there's a small error (trickier in print..!)
People are more likely to buy – an ebook is an easy impulse purchase
My readers are more likely to engage with me on Twitter, or check out the website – meaning they'll be more likely to hear about and buy the sequel in due course …
A few years ago, print was the only real option: ebooks were still very much a minority concern. Today, ebooks have become hugely popular (earlier this year, Amazon reported that they're now selling 105 ebooks for every 100 print books).
Do it: Experiment with ebook publishing: if you do the formatting etc yourself, all it will cost is your time. (A failed print publishing experiment could prove very expensive.)
#6: Agents and Publishers Were Sceptical
I did approach a couple of agents/editors with an earlier draft of Lycopolis. They were very encouraging about the writing itself, but unsure that it would find an audience. The book sits somewhere between "supernatural thriller" and "contemporary fantasy" with a hefty  dose of online geekery thrown in … personally, I think it's a great mix 😉 but I can see why it's hard to pigeon-hole.
I'm thrilled that Lycopolis is proving them wrong and finding its audience. I've had several reviews on Amazon now from people who enjoyed the book despite not necessarily being my target reader:
I'm not a gamer but I was fascinated by the dual worlds of this novel. … I read this in two sittings so it certainly held my interest! (Joanna Penn, The Creative Penn)
Not my usual style of reading material, but I was quickly engrossed by the characters and found it hard to put my kindle down until I'd finished this book. Already looking forward to the next part of the trilogy. (Jane B)
Do it: Publishing professionals have to be cautious, especially with the current challenges to the industry. You don't need to play it so safe. Write what you love: it will find an audience.
I've been hugely encouraged by the response to Lycopolis over the past two weeks – thank you so much if you've tweeted, emailed, commented or reviewed it!
If you've not got your copy yet, you can get Lycopolis here:
There are several reviews up on both Amazon.com and Amazon.co.uk, so feel free to check those out before you buy. You can also download the first five chapters by right-clicking here (.pdf, left-click to open in your browser).
I'll be writing about the "how" of ebook publishing in the future – if you've got any specific questions that you'd like me to address, please drop a comment below.