What Will You Write in 2013? Ten Mini-Resolutions to Get You Started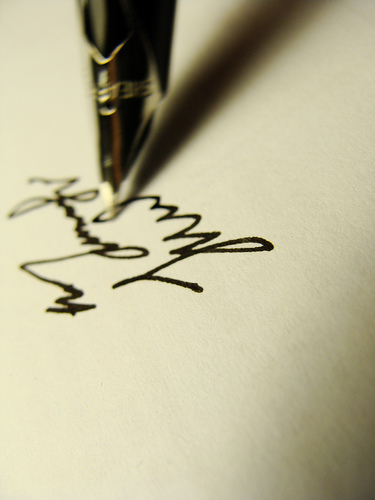 "This is how you do it: you sit down at the keyboard and you put one word after another until it's done. It's that easy, and that hard."
– Neil Gaiman
Maybe 2012 was a great writing year for you. Perhaps you launched a blog, took part in NaNoWriMo, got placed in a short story competition, sold your first magazine article, or had any number of writing-related successes.
Or maybe 2012 was a bit of a disappointment. Perhaps that big goal you had – to finish your novel draft, or to launch your freelancing career, or to get a book deal – didn't get very far.
Either way, you're starting again. A new year is like a new chapter, full of promise and potential.
What will you do with it?
Ten Mini-Resolutions
I'm a big fan of goal setting – and I've no problem with aiming high. When it comes to resolutions, though, I find that it's very easy to get too ambitious … and give up entirely.
That's why I've set myself a mini-resolution this year (if you receive the Aliventures newsletter, you'll have heard about it yesterday):
Write fiction for at least five minutes every day.
However busy I am (and I expect to be busy when the baby arrives in February!), I know that I can find five minutes each day to write. Of course, I hope that, often, I'll manage to write for much longer than that – but simply managing those five minutes will help me build good habits and stay connected to my fiction-writing.
You're very welcome to borrow my resolution – or you might want to choose from one of these extra ideas:
#2: Read one writing-related book every other month.
My resolution was inspired by The Five-Minute Writer by Margret Geraghty – a book that my Writers' Huddle read during December. Reading can be a great way to learn new techniques, to get inspired, or simply to put yourself in a writing frame of mind.
#3: Set up a Twitter account and tweet at least twice a week.
Whatever your writing ambitions are, an online platform will help you reach your goals. Whether you want to self-publish, get a traditional deal, or find freelancing clients, you'll benefit from a strong network of online connections. Twitter is a great place to meet other writers. (You can find me there at @aliventures.)
#4: Enter one writing competition every three months.
Competitions are great for writing inspiration and discipline: they typically come with a topic, a word length, and a deadline! It might be daunting to enter your first competition – but if you commit to entering at least four this year, you'll find that it gets easier each time.
#5: Write in a journal twice a week.
Journaling is a powerful tool for getting to grips with your thoughts and feelings – and it's also a great way to build a regular writing habit. Your journal is a private place where you're free to experiment, to break all the rules, or simply to have a good rant about whatever's on your mind.
#6: Write from a prompt once a week.
You can use writing prompts to warm up at the beginning of a writing session, or as a way to spark off a whole new piece. A couple of books of prompts I've used and enjoyed are The Pocket Muse: Ideas and Inspiration for Writing (Amazon.com / Amazon.co.uk), by Monica Wood, and The Writer's Book of Matches by Fresh Boiled Peanuts and Phillip Sexton (Amazon.com / Amazon.co.uk).
#7: Write in a cafe (library / park / etc) once a month.
Getting away from your usual writing location can make a huge difference to how productive you are (and how inspired you feel). If you normally write at home, you probably struggle against dozens of distractions. By getting out to a local cafe, library, park, or any other location where you can sit down with your laptop / notebook, you may well find that you concentrate much better.
#8: Open your book-in-progress document (or notebook) every day.
If you're working on a big project – like a novel or a non-fiction book – it's very easy to let days go by without any progress. Committing to opening the document that contains your book might feel almost silly – but once you open that document (or your notebook, if you write by hand), you'll have already taken a big step toward conquering your internal resistance to writing.
#9: Join a local writing group that meets regularly.
Unless you live somewhere very rural, there's a high chance that you can find a local writing group to attend. It might be anything from a weekly workshopping group to a monthly writers' circle that invites speakers. Join and attend a group: being around like-minded people is a great way to boost your motivation, and you'll usually have the chance to gain valuable feedback on your writing.
#10: Identify as a writer.
Do you describe yourself as a writer? Many writers don't – they think that the type of writing they do doesn't count ("I'm just a blogger") or they think that they need to be published in order to claim the title "writer". The truth is, if you write, you're a writer – and you have every right to call yourself that, and to take your writing seriously.
Which of the above mini-resolutions will you choose to tackle this year? Or do you have a different resolution for your writing? Pop a comment below to tell us!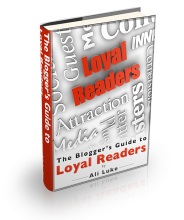 Coming next week: I'm putting the finishing touches on the newest book in my Blogger's Guide series, The Blogger's Guide to Loyal Readers.
If you're a blogger, keep an eye on Aliventures for more information, as it'll be on special offer for the first couple of weeks. 🙂
About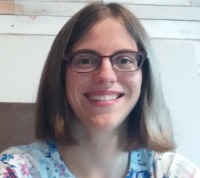 I'm Ali Luke, and I live in Leeds in the UK with my husband and two children.
Aliventures is where I help you master the art, craft and business of writing.
My Novels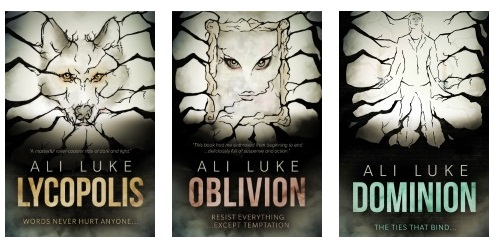 My contemporary fantasy trilogy is available from Amazon. The books follow on from one another, so read Lycopolis first.
You can buy them all from Amazon, or read them FREE in Kindle Unlimited.