Want to Know the REAL Secret of Productive Writers? [Guest Post]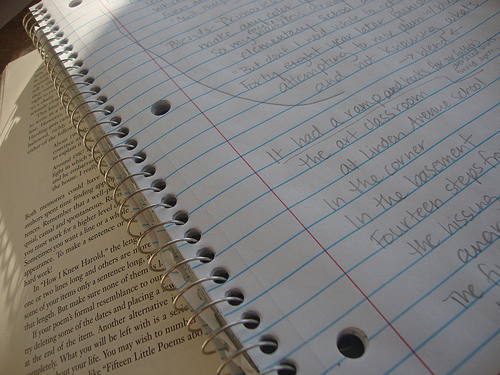 (Image from Flickr by juliejordanscott.)
Ali's note: A big welcome to Nick Thacker, who's been zooming around the blogosphere recently with guest posts on tons of the big writing blogs I read. I'm thrilled to welcome him to Aliventures with some great advice on actually getting the writing done. Over to you, Nick…
Quite honestly, you could use this post for literally anything:
If you're a writer, use this information to write a book.
If you're an entrepreneur, use it to produce a product.
If you're an artist, use it to create something.
Every. Day. 
That's right – I'm going to reveal to you in this post the most powerful technique I've ever learned about productivity.
Let's get the back story out of the way. 
First, who am I?
I'm a writer, blogger, and marketer, and I like to call myself a "life hacker" sometimes as well – basically, I have a lot of interests, but not a lot of time to tackle everything I want to do.
I decided long ago when I started working on my first book, a thriller, that I was going to finish it. No matter what, I was going to get to "The End."
Easier said than done.
I sat at my desk for hours some mornings, trying to squeeze out a word – the perfect word that described my main character's feelings. I spent countless lunch breaks at work trying to work out the outline, pushing the proverbial square pegs into round holes.
Basically, I got nothing done. 
Eventually, I gave it up and took up other interests. When I finally came back to it in 2011, it wasn't with the same vigour that I'd had the previous year. Consequently, it took way longer than I'd ever expected to finish the book.
But fast-forward to now: I'm productive. I may not keep every word I write (actually, I think more drafts get tossed than get kept), but I'm able to consistently pump out blog posts, guest articles, create products, and write more books each and every day.
What's Changed?
Here's my big secret:
Every time I sit down, I make something happen. 
That "something" is key: it can be literally anything, but it must not have existed before I started working. What that translates into is that I try to create something – of any size, length, quality, etc. – each and every time I begin work:
A chapter of a WIP
A blog post
A poem or song
A sales page
A piece of trash that you throw away
Did you catch that last one? That's right – a piece of trash that you throw away. The reason I added that to the list is simple:
You're shooting for productive work, not finished products. 
All we're trying to achieve here is getting in the "zone" of productive work. If the initial projects ends up in the can, so be it. If you do this right, you'll find yourself in the middle of a very productive day.
How to Do It
The question around all of this is, of course, how do we start the day productively, and hit the ground running?
The answer involves a few variables:
Knowing your best time of day for productivity
Having a clear goal in mind every time you decide to work
Planning your work sessions
These variables are going to help you understand your own limits, preferences, and best "operating procedures." Maybe you're a night owl, and can get better (and/or more) work done when everyone's in bed. Or you're a morning person, preferring to wake up before sunrise and knock out some of the to-do list items.
Putting these variables together, you'll have your "operating procedure" and know when you're most likely to be able to get some productive work done, and when you'd be best off taking a nap (or checking email, or going over yesterday's edits…).
The Bottom Line
Remember: the goal with this productivity "hack" isn't to write a specific amount of words, or to produce a certain quality of work. It's to just do something. 
When you sit down in that office chair, force yourself to stay there until you get something done. It's not always as easy as that, but knowing your own strengths and weaknesses and recognizing your own "operating procedures" can make your creative life much less painful.
There's one more thing to add: have you ever noticed that when you finally bring yourself to start working, it's much easier to keep going?
That's the ultimate hack we have: the truth that it's much harder to start than it is to keep going. If you can commit to forcing yourself to get something done no matter what, there's a great chance you'll stick it out when that first project or task is finished – and get a lot more done after!
What do you think of this?
Have you used a tactic like this before to jumpstart your own creativity and productivity? Let us know in the comments section below!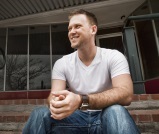 Nick is a blogger, writer, and self-declared "life hacker" who enjoys writing novels. He runs www.LiveHacked.com, and has a totally free course that helps people write a book that has helped many other writers succeed!
About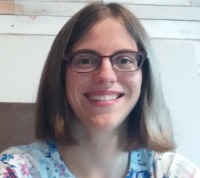 I'm Ali Luke, and I live in Leeds in the UK with my husband and two children.
Aliventures is where I help you master the art, craft and business of writing.
My Novels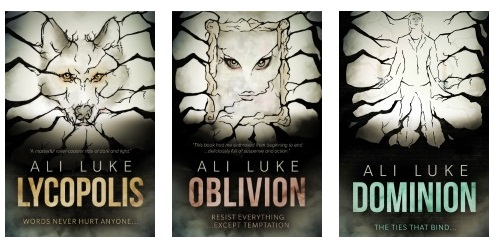 My contemporary fantasy trilogy is available from Amazon. The books follow on from one another, so read Lycopolis first.
You can buy them all from Amazon, or read them FREE in Kindle Unlimited.