Resources
These are some of the resources that I love and highly recommend. Note that some of these are affiliate links: it costs you nothing more to purchase these resources via my links, but I get a bit of commission, which helps pay for the costs associate with running the Aliventures blog. Links will open in a new window so you don't lose your place here.
Use these links to jump straight to different categories:
Writing Software and Tools
General writing: Google Docs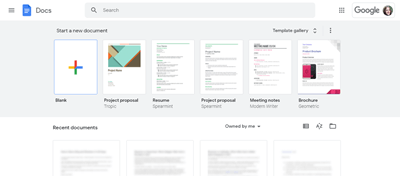 In recent years, I've been using Google Docs (instead of Microsoft Word) for most of my freelance work. All my current clients use it, for good reason. It's really easy to share documents using Google Docs: there's only one version of the file, so you don't need to email Word documents back and forth. There are great editing/commenting features for collaborating and there's also a version history in case you need to go back to a previous version.
Google Docs has an offline mode, so you don't need to be online all the time to use it.
Big writing projects: Scrivener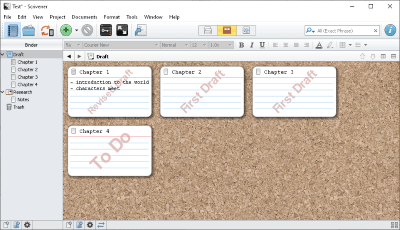 If you're working on a novel, non-fiction book, or other major writing project, then Scrivener is a great tool to use. It has loads of different features but you don't necessarily need to use them all! For me, the most useful tool is the index card layout, where you can shuffle your scenes/chapters around. You can add labels, colour-code your scenes, and much more.
I also like Scrivener for its full-screen, distraction-free writing mode (which you can customise to get it looking just how you want).
You can read more about Scrivener at #3 on my list of software tools for writers.
Computers (Laptop, Keyboard, Mouse)
Laptop: Google Pixelbook Go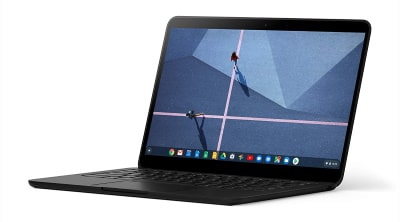 The Google Pixelbook Go is a fantastic Chromebook that I use for writing on the move. It's light and portable, it's got a really nice look and feel, it's comfortable to type on (the keys are well spaced), and it has an amazing battery life: mine can last a good 10 hours without being charged. (It also charges up really quickly.)
I found it a quick adjustment from using Windows, though it'll probably be even easier if you're used to a Mac. There are plenty of Chromebook tutorials online if you need to find out how to do a particular task.
Keyboard: Logitech Wireless Wave (Ergonomic Keyboard)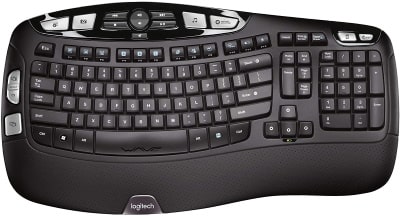 As a writer, it's absolutely crucial to have a comfortable keyboard to write on. You don't want to risk getting RSI due to spending long hours typing on a poor-quality keyboard. However, some ergonomic keyboards are so different from regular keyboards that I can't quite see myself getting used to using one!
I've found the Logitech Ergonomic Keyboard to be perfect. It doesn't take up an excessive amount of space on my desk … but it's comfortable to write on for hours each day. It even has handy buttons at the top to pause/play music, to adjust the volume, and so on, so it's a particularly good buy if you like to listen to music as you write.
Mouse: Anker Wireless Ergonomic Mouse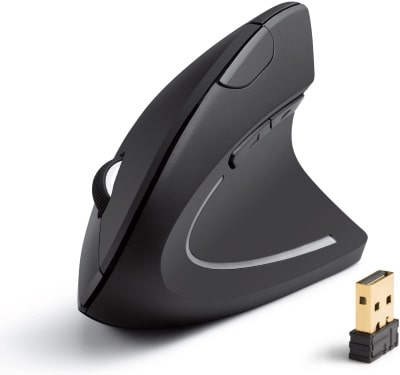 I'll be honest, this mouse looks downright strange! When I saw it on Amazon, I couldn't even figure out how it worked … and it definitely didn't look comfortable.
Now I've been using it for over a year, I love it. It's just like a regular mouse twisted round a bit, so you can comfortably grip it (with your hand in a tilted handshake position). It's much nicer to use for long periods than a flat mouse. If you do any image editing, video editing, or anything else that involves using your mouse a lot, I'd definitely recommend it.
Creating and Running a Website
Webhosting: Dreamhost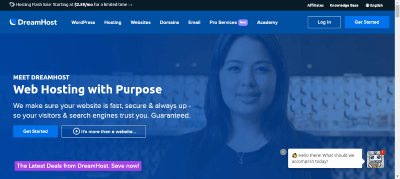 I've been using Dreamhost since late 2007, and their webhosting has been consistently excellent. I also use them to register domain names. I like that they have good green credentials (including a carbon neutral policy) and that they make installing WordPress a doddle! Their tech support team is great, too.
You can read my full review of Dreamhost here.
Website Building Software: WordPress (.org)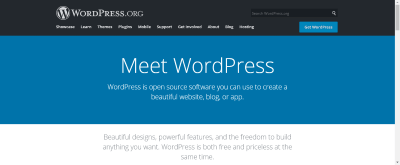 Most webhosts will let you easily install the WordPress software: with Dreamhost, you can do it as you're signing up for an account, or with a couple of clicks from your control panel after that. The software itself is free.
If you prefer not to purchase hosting, then you can set up a site at WordPress.com for free: you'll need to pay if you want to use premium features, though.
Graphic design: Canva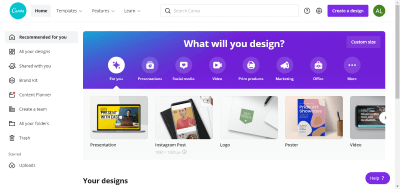 The basic version of Canva is free: I pay for the premium version so I can easily create graphics using my brand colours and fonts. If you're creating online products or courses to sell, or if you simply want to create images to use in your blog posts, Canva could be invaluable to you.
If you're going to use Canva fairly regularly, I'd recommend getting the paid plan so you can save your brand colors, upload additional fonts, and use the (many, high quality) stock images from Canva's built-in image library.
Email list: AWeber
There are loads of different tools out there for creating and running an email list. For me, AWeber offers a great balance of powerful features and an affordable price. There's also a free plan you can use to get started (note: I joined AWeber long before they offered the free plan, so I don't have any specific experience of that).
With AWeber, you can send out "broadcasts" (emails to your whole list, all at the same time) but you can also set up "campaigns" with emails that go out automatically, e.g. to welcome people to your list when they first join.
Staying Focused When You Write
Time tracker: RescueTime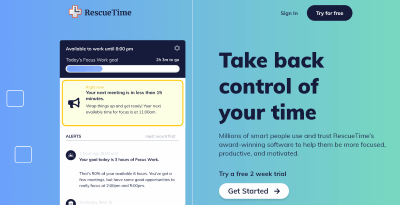 While I'd like to say that I always remain effortlessly focused when I'm supposed to be writing … that wouldn't be entirely true! I know how easy it is to get distracted, or to "quickly" check Facebook only to end up wasting half an hour. The RescueTime app, which I've installed on both my computer and my phone, keeps silent track of everything I'm doing … and looking at the daily stats pushes me to be more productive. I'm currently subscribed to the premium version, which I think is well worth the monthly fee; the free version, though, may be all you need.
Editing Your Writing
Automatic editing tool: Grammarly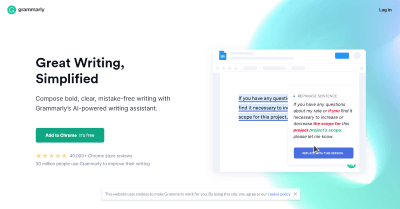 I'd always been a bit sceptical about editing tools: surely they don't do anything that writers can't do themselves? I've started using Grammarly as an extra back-up to my own editing of my work, though, and I've been surprised by just how many little mistakes or inconsistencies it catches that standard spell-checkers ignore! It's free at the basic level, or you can pay for the premium version if you want more features.
Automatic editing tool: ProWritingAid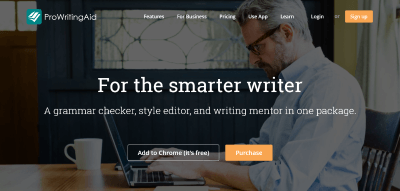 ProWritingAid has similar features to Grammarly, but also includes some really handy reports: while Grammarly is a great all-rounded, ProWritingAid is particularly geared up for fiction-writers or people producing more in depth content. I particularly liked the reports on frequently used words. Like Grammarly, there's a free and a premium level.
You can read my full review of ProWritingAid here (on Daily Writing Tips).