Stuck in a Writing Rut? Get Back On Track With My (Free) Seven-Week Ecourse
If you've been an Aliventures reader for a while, you might remember the On Track ecourse I launched back in 2011.
It was one of my favourite projects, and over the past couple of years, it's only been available to members of Writers' Huddle, because a couple of other projects (Kitty and the bump) have been keeping me busy.
I've been gradually updating On Track, though, and doing some techy things to turn it from an "everyone takes the course all at once" to a "start whenever you like" course … and it's finally ready. Hurrah!
If you're bogged down on a writing project, perhaps a novel, blog, non-fiction book, memoir, or even something small like a short story, On Track is designed to get you going again.
Back when I ran this as a group ecourse, with support along the way, it cost $49. Because I no longer have the time to be that involved, I've made it totally free (all you need to do is enter your first name and email address to get instant access). You've got no excuse not to take it! 😉
You can get the full details, and join, here.
You'll get the first week's module as soon as you begin, then another module each week from then on (you'll get an email alert to tell you that the module is available, and to give you a quick summary of what you'll learn that week).
If you've got any questions about the course, just pop a comment below, or drop me an email on ali@aliventures.com.
Want to find out more or join up right away? Head straight on to the On Track page here.
About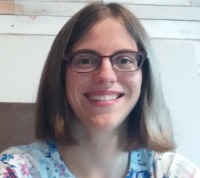 I'm Ali Luke, and I live in Leeds in the UK with my husband and two children.
Aliventures is where I help you master the art, craft and business of writing.
My Novels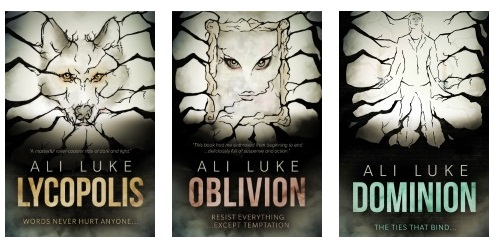 My contemporary fantasy trilogy is available from Amazon. The books follow on from one another, so read Lycopolis first.
You can buy them all from Amazon, or read them FREE in Kindle Unlimited.