The Getting Things Done (GTD) System … and Why Writers Need It
Do you ever feel swamped by way too many different things to do … and to keep track of until you can actually do them?
Do you find yourself forgetting important commitments or struggling to make progress on the projects that really matter to you?
Getting Things Done could be what you need. It's both the title of a book, Getting Things Done, and the actual system presented in the book.
I'd recommend getting hold of a copy of Getting Things Done, but if you want the in-a-nutshell version (and one with examples geared for writers), here it is!
The key principles of Getting Things Done (GTD) are:
Keeping everything in your head is a bad idea: it's stressful and inefficient. If something has your attention in any way, write it down.
You need an "inbox" – one single place to collect all the incoming "stuff" in your life (this is NOT the same thing as your email inbox).
You should process this inbox on a regular basis, deciding what to do with the stuff in it.
Professional and personal actions all matter, and all need to be tracked in (ideally) the same system.
Projects often get stuck because you've not identified your "next action". What do you physically need to do next in order to make progress? (This could be almost anything from "get that book from the library" to "spend 15 minutes brainstorming".)
Separate your calendar and your to-do list. This was the hardest thing for me to get to grips with because I'd integrated mine years before, and was used to managing tasks by assigning them to a specific date.
Unlike some systems, GTD doesn't begin with setting ultimate goals or objectives: David Allen feels (and I think at least somewhat rightly) that it's very difficult to focus on your ultimate vision when your day-to-day life is in chaos.
Here's how it works, assuming you're implementing it from scratch.
Populating Your Inbox
Write down everything that's currently on your mind – anything you feel you should be doing, or you want to do, or you might want to do. This should all go into your inbox (whether that's a physical tray on your desk, or a virtual inbox).
For me, this is a particularly important step for writers. You want as much head-space as possible for ideas, for back-of-the-mind ruminating, for inspiration to take hold.
Allen recommends putting each item on a separate sheet of paper: I just write mine in a long list on lined paper.
Ongoing: Whenever something new comes into your life – like "find a short story to enter for local writers' group competition" – just pop it in your inbox: you can process it during the weekly review (or sooner, if you want to go through your inbox daily).
Process Your Inbox
Once you've recorded your initial list of everything that's on your mind, go through everything in your inbox and decide what to do with it. In order of preference:
Delete it – if you don't really need to do it at all!
Do it (straight away) – if it will take 2 minutes or less.
Delegate it – if someone else can handle it instead of you.
Defer it – if you need to do it, but it'll take more than 2 minutes.
Deferred tasks should go onto some sort of list. This could be in a notebook that you use for task tracking, or it could be in a web app or a piece of software on your computer.
After a lot of false starts with GTD over the years, I now use Nozbe to track my tasks. It's free at the most basic level, which may well be enough to get you started, and it has apps to work with your computer, tablet, and phone so you can check your to-do list from pretty much anywhere.
Creating Projects
If something is going to take more than one task to complete (e.g. "write book" or "set up website") then it's a project.
For every project you have on the go, you need to decide on the next action.
For instance, if your project is "write book" and you've as yet done nothing towards that, your next action is probably something like "brainstorm possible topics for book".
You can also list actions that are going to take place in the future. This is where I got a bit muddled with GTD when I started using it – I understood the idea and importance of "next actions", but I'd always worked from checklists in the past. It's fine to list a bunch of other actions that will come further down the line – just highlight the one that you're going to do next.
Nozbe tip: if you're using Nozbe, mark your next actions as "priority" or create a "next action" Category.
The Weekly Review
This is one of the most beneficial aspects of Getting Things Done – and one of the easiest to let slide! Your weekly review is where you check that everything's on track.
David Allen suggests setting aside a couple of hours at the end of the week. I'm not sure that writers necessarily need that long (especially if, like me, your writing work doesn't actually take up a full week). If you focus, 30 minutes may well be enough.
This is how, in an ideal world, I'd do my weekly review:
(In practice, it often gets put off, and my paper inbox is currently full to the brim, but I'm definitely seeing progress…)
Clear my email inbox of any outstanding emails, adding to-dos into Nozbe if needed.
Go through all the items in my Nozbe inbox: delete / do / delegate / defer as appropriate.
Run through my list of projects in Nozbe and check if anything needs my attention (or needs labelling as a next action).
The "Tickler File" (Which I Don't Use)
This is the one part of Getting Things Done I've not implement (or even attempted). David Allen suggests having a system of 43 folders: 12 for each month of the year, and 31 for the days of the month. The folder at the front represents the current day.
So, on 9th April, you'd have the folders in your filing cabinet in the following order:
9 – 31
May
1 – 8
June – April
The idea is that you put any needed paperwork (e.g. theatre tickets, documents) into the folder for the day on which you'll need it – or the month in which you'll need it if it's more than a month ahead.
For instance, if it's 9th April and you have a writing group meeting on 14th April, you'd put any associated papers (e.g. copies of a short story that you want to take along) in the "14" folder.
If you're travelling to a conference on 20th June, you'll put the conference paperwork in the "June" folder.
I can see that this system of folders would be useful for anyone dealing with a lot of paperwork: most of my incoming "stuff" is in some electronic form, and so my folders would be empty the majority of the time.
Obviously I do file things, though! I keep everything in labelled folders, filed alphabetically – which is what Allen recommends as it's the most straightforward system. Another good option is to keep your folders in order of most recently accessed, so when you take one out, always put it back at the front: I picked up that idea from Mark Forster.
Why Bother with GTD?
Like it or not, we all have a lot of stuff to keep track of. Chances are, you have at least a fair few of these in your life:
A day job – whether part-time or full-time.
A major writing project – like a novel or blog.
Smaller writing projects – like short stories or magazine articles.
Children – whether tiny or grown, they take up time!
A spouse or partner – hopefully supportive.
A house – whether you rent or own, you'll have maintenance to do.
… I'm sure you could add a bunch more!
If you sat down right now and made a list of things you need/want to do, it'd probably have at least 30 things on it. (When I've done this while implementing Nozbe, it often gets close to 100.)
The point of organising it all is so that you can free up more time, and more mental energy, to do whatever you most enjoy doing – probably writing, quite possibly also having more time to read, watch TV, hang out with your loved ones, and so on.
Using Key Parts of Getting Things Done
Any sort of task / time management system can take a while to get to grips with. Even if you don't go full out in implementing the Getting Things Done system, you might want to adopt aspects of it. The ones I've found most useful are:
Writing down everything that's currently on your mind – this is weirdly liberating (so much so that it's easy to then forget that you have to actually do the tasks at some point).
It's also critical because it makes you realise how many commitments you already have – and how daft it'd be to take on anything new until you clear at least some of them away. (If you struggle to say "no", Michael Hyatt has a great podcast episode on this.)
Having one inbox where you collate your "to dos", whether that's a physical in tray or something virtual.
Left entirely to my own devices, I'd have notes jotted down all over the place – and I'd end up losing or forgetting them. Now, when I think of things, I try to add them straight into Nozbe.
How do you manage all the "stuff" of your life? Do you use Getting Things Done or another system? Share your experiences, and your tips for the rest of us, in the comments!
About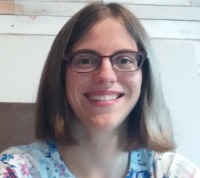 I'm Ali Luke, and I live in Leeds in the UK with my husband and two children.
Aliventures is where I help you master the art, craft and business of writing.
My Novels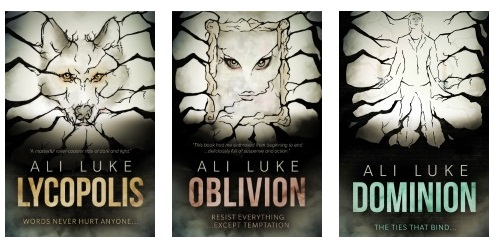 My contemporary fantasy trilogy is available from Amazon. The books follow on from one another, so read Lycopolis first.
You can buy them all from Amazon, or read them FREE in Kindle Unlimited.