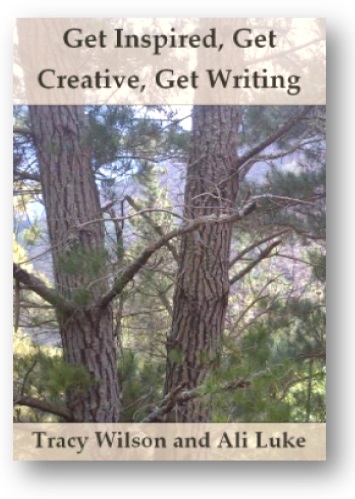 Note: Get Inspired, Get Creative, Get Writing is off the virtual shelves while I'm on maternity leave. Make sure you're getting blog updates and/or the Aliventures newsletter (sign up in the blog sidebar) so you hear from me when it's back on the market.
Do any of these worries sound familiar?
"I'm not creative enough to be a writer."
"I do enjoy writing when I get round to it … but that's hardly ever."
"I'm not good enough to write professionally."
"I won't be able to cope with rejection."
If they do, you're definitely not alone. These are struggles and fears that an awful lot of writers have (and not just writers at the beginnings of their careers, either).
We wrote Get Inspired, Get Creative, Get Writing to tackle these problems – and many more. It's designed to be a dip-in, dip-out handbook that you can turn to whenever you're struggling.
Of course, it's an encouraging, supportive read – but it's also a practical one, with specific advice, questions to ask yourself, and more. We've even included a pack of worksheets (keep reading for more on that) to help you use the book rather than just read it.
It's a short, to the point (39 page) ebook, with 21 pages of worksheets, that costs just $5 until Friday 17th October.
Sounds like just what you're looking for?
(Get Inspired, Get Creative, Get Writing comes in .pdf, .mobi and .epub formats, and includes a bunch of bonuses. More details below!)
About the Authors
We're Tracy and Ali, two writers with experience writing (between us), novels, short stories, memoir, blog posts, magazine articles and non-fiction books.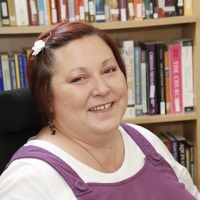 Tracy is a freelance writer and blogger, specialising in the subjects of writing and personal development. She has been writing fiction for 20 years, though has only recently considered doing so professionally.
She has experience of setting up several blogs, and guest blogging for others. She is currently working on a new site aimed at helping sufferers of depression and anxiety.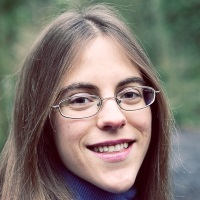 Ali has a degree in English Literature, a Masters in Creative Writing, and writes for some major blogs like Write to Done, The Write Life, Copyblogger, Firepole Marketing, and ProBlogger.
She's been writing for a living since 2008, and is author of Publishing E-Books for Dummies and Lycopolis, a novel. She's worked with lots of writers one-on-one as well as through her ecourses and teaching / community site, Writers' Huddle.
Chapter Outline
Here's what you'll find inside Get Inspired, Get Creative, Get Writing:
Part One: Inspiration
Why inspiration matters
Three key sources of inspiration
Tackling writer's block
Staying motivated on longer projects
Staying motivated on shorter projects
Breaking the procrastination habit
Part Two: Creativity
Fiction
Poetry
Memoir
Non-fiction
Exploring your creativity
Taking care of yourself and your health
Different ways to get creative input
Exploring non-writing outlets for your creativity
Tackling some common (but harmful) writing fears
Becoming a writer – and becoming yourself
Part Three: Writing
Getting the basics in place to make life easy
Dealing with the day to day practicalities of being a writer
Producing high-quality, saleable work
Making sure your writing will achieve your goals
Revising your work
Worksheets
We both know how easy it is to fall into the trap of reading good advice without actually taking it! We've included a pack of 10 printable worksheets (21 pages in total) to help you work through issues like writer's block and procrastination, break down big projects, and much more.
Formats
Get Inspired, Get Creative, Get Writing is an ebook. We've designed it to be read as a .pdf, since virtually any computer or device can view .pdfs. However, in case (like us) you enjoy reading on your Kindle or tablet, we've also included a Kindle-compatible (.mobi) and an .epub version of the book.
Extras to Help You Go Further, Faster with Your Writing
We're currently giving away some extra bonuses with the ebook:
Bonus #1: Will You "Make It" as a Writer? (Writers' Huddle seminar, 38 mins)
This audio seminar, with a transcript and worksheet, addresses a common writing fear: whether you have a realistic chance of success. It covers:
The true state of publishing today (and three authors' experiences)
How to set your definition of success
Why experienced authors are sometimes discouraging
Seven ways to improve your chances of "making it"
(The seminar was originally recorded for Writers' Huddle, which costs $19.99/month. This is the only other place you can get it.)
Bonus #2: 65 Ways to Spark Your Creativity
Want to get creative in a hurry? This guide gives you 65 different options and ideas, ranging from one-minute tips to life-changing weekends. You can dip in and out whenever you need a quick burst of inspiration.
Bonus #3: Game Plan: Spark to Business (36 pages)
If you'd like to make money from your writing (or from another avenue of creativity), then this guide takes you step-by-step through everything you need to do to turn your great idea into a flourishing business.
Guarantee
We realise that the ebook (plus bonuses) only costs a few dollars, but we still don't want you to worry about wasting your money.
If you buy Get Inspired, Get Creative, Get Writing and feel for any reason that it isn't right for you, just email Ali (ali@aliventures.com) within 30 days of purchasing for a full, no-quibbles refund.