My New Blogging Job and The Blogger's Guides Flash Sale
You might have seen the news on Twitter or Facebook, but in case not …
I'm now Head of Content over at the shiny new relaunched Zen Optimise (which is now Tribe SEO) … a fancy way of saying that I'm running the blog there. Normally, I'll be posting twice each week, and have a bunch of pieces up already. I'm thrilled to be working with Zen Optimise's MD,  Joe Williams, who is one of my very favourite clients.
Of course, I'll still be blogging at Aliventures, but as you might have noticed over the past few months, my focus here has been on fiction and general writing rather than on blogging. That's going to remain the case, and my blogging-about-blogging will be on Zen Optimise, plus on another site I hope to tell you about pretty soon. 🙂
Blogger's Guide Flash Sale

To celebrate the launch of Zen Optimise, I'm holding a flash sale on all four of my Blogger's Guides.
You can get any of the Guides for $19 instead of $29 with the code zenblogging.
The four-pack (all the Guides in one handy, cut-price bundle) is just $56 instead of $29 with that code, saving you a grand total of $60.
To find out more about any or all of the Guides, just pop on over to the Blogger's Guide site here. Please do ask questions in the comments below, too, especially if you're not sure which Guide would be most helpful for your blogging situation.
Note: Once you've added one of the Guides (or the four-pack) to your cart, you'll see a box to enter the discount code. If you have any problems, just drop me an email at ali@aliventures.com and I'll be glad to help.
The sale runs until the end of Friday 13th September. I won't be posting about it again on the Aliventures blog, though, as I'm way too British for in-your-face promotions (plus not all Aliventures readers are bloggers, and I don't want to waste their time) … so I highly recommend you go and check it out now, before you forget!
About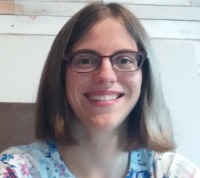 I'm Ali Luke, and I live in Leeds in the UK with my husband and two children.
Aliventures is where I help you master the art, craft and business of writing.
My Novels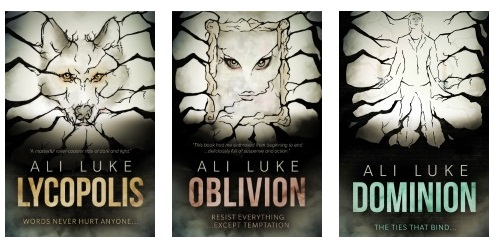 My contemporary fantasy trilogy is available from Amazon. The books follow on from one another, so read Lycopolis first.
You can buy them all from Amazon, or read them FREE in Kindle Unlimited.