The Blogger's Guide to Loyal Readers Released (By Popular Demand!)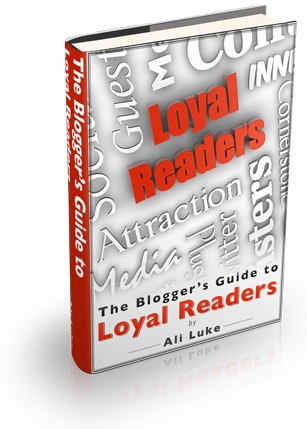 If you're on the Aliventures newsletter, you'll have heard about this yesterday … my newest ebook is out, the fourth in the Blogger's Guide series.
Last summer, when I was planning what to write next in the series, I ran a survey here on Aliventures, and this was the most popular option. If you took part in that survey, thank you, and I hope this is the ebook you wanted! 🙂
The Blogger's Guide to Loyal Readers is a 112-page ebook, full of advice, ideas, and clear examples to help you grow a loyal and engaged readership for your blog. It costs $29, and teaches you everything you need to know to:
Get your blog ship-shape, so that you make a great impression on first-time visitors
Find new readers through social media, and by improving your blog's SEO (search engine optimisation)
Grow your blogging influence by creating stronger connections and reaching out to A-List bloggers
Keep your readers engaged and loyal, and encourage them to interact with you
Dig into crucial metrics so that you can figure out which strategies are working best for you
You can get the full details on the Blogger's Guides website, or if you're keen to snap up your copy, you can click the button below to buy it now.

Important tip: If you're a member of the Aliventures newsletter, check yesterday's email for your $10 discount code. If you're not on the newsletter list, you're welcome to sign up today and get the discount code before you buy. 🙂
And if you're keen to take your blog further, faster, in 2013, you can get all four Blogger's Guides for just $57 until 18th January (saving you $59!)
(The three other Guides are on Freelancing, Effective Writing and Irresistible Ebooks. You can find out more about them on the Blogger's Guides website.)

If you've got any questions about The Blogger's Guide to Loyal Readers, or if you can't find your newsletter discount code, just drop me an email (ali@aliventures.com).
About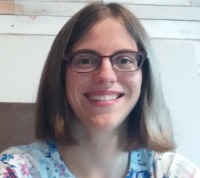 I'm Ali Luke, and I live in Leeds in the UK with my husband and two children.
Aliventures is where I help you master the art, craft and business of writing.
My Novels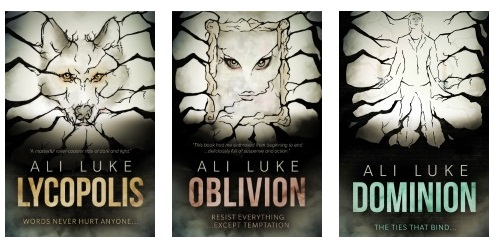 My contemporary fantasy trilogy is available from Amazon. The books follow on from one another, so read Lycopolis first.
You can buy them all from Amazon, or read them FREE in Kindle Unlimited.