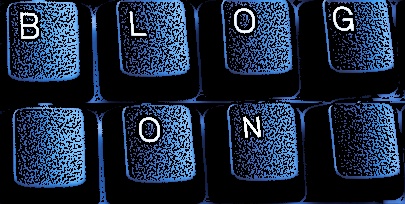 Registration for Blog On is now closed – sorry! I plan to run the course again in early 2012.
Have you ever thought that blogging is harder than it looks?
You want to have a value-packed blog that readers love. You want to share your ideas and expertise with the world – and maybe make some money in the process.
But …
… you don't know what to write about. You find yourself procrastinating over every post. And worst of all, no-one seems to be reading what you write.
I know just how you feel – because I've been there too.
It's taken me three years and more than a thousand posts to finally get the results that I want. Now:
I can sit down and come up with plenty of ideas, whenever I want.
I can write a strong post that attracts readers and keeps them engaged.
I can edit my work so that it's the best it can be.
I can send a guest post to ProBlogger or Daily Blog Tips and be confident that it'll be accepted.
I didn't get here overnight. In fact, it took months and months of hard work – reading all the advice I could get my hands on, trying out different techniques, and, all too often, crossing my fingers and just hoping for the best.
I want to save you some of that work and wasted time.
Because I believe that…
You have a message worth sharing with the world.
You can write posts which touch people's lives – and which make your blog a real success.
You can make money from blogging – if you want to.
And I'd be honoured to be part of your journey.
Important: Registration closes on Friday 3rd June at 23:59 (PST).
Learning That Lasts Well Beyond the Course

Ali isn't just a gifted writer, she is also a natural online educator. The first thing you will notice about her online courses is her love of writing and passion for helping others.  Then you will notice how she breaks down the craft or writing into easy bite sized activities that us writer newbies can achieve and understand.  And finally you will be blown away by the encouragement she provides to her students.

And this new course.  Let me tell you that it delivers.  You will not just learn how to create different types of blog posts.  You will also learn how that same knowledge can be applied again and again for bigger, better and longer pieces. You see Ali isn't just thinking about her students whilst they are in her course.  She is thinking about how her students can use the same knowledge in two months or two years time.

– Ainslie Hunter, CoursesThatMatter.com
In Blog On, I'll help you to build a blog that you're proud of.
Blog On is an eight-week ecourse delivered through text lessons. You can read the course materials at any time of the day (or night!)
You'll have lifetime access to the Blog On membership site, so you can go back to the lessons any time you need to.
The course is hands-on and practical: you'll finish the eight weeks with four rock-solid posts on your blog.
The Results You'll Get – Guaranteed!
At the end of the course, if you follow the simple assignments, you'll have written and published one of each of these types of post:
How-to post – straightforward to put together, and teaches your readers to accomplish something valuable to them
List post – easy for you to write, and highly likely to be shared by your readers on social media
Link post – a great way to position yourself as an expert with your finger on the pulse of your niche – and a fantastic opportunity for building up strong relationships with other bloggers
Review post – which lets you help your readers, bring in search engine traffic and make money
You won't just have those four posts, of course. You'll have the knowledge, skills and confidence to write many more posts – following the same basic structures, or using the suggestions included for "taking it further" at the end of each Blog On module.
Choose From Three Membership Levels:
Silver – $39
Four info-packed modules
Group updates
Help and support
Gold – $47 (most popular)
Everything from Silver, plus:
THREE extra modules to get your pages in shape
Platinum – $89
Everything from Gold, plus:
Personal coaching session
If you're not sure which to pick, I recommend Gold – the most popular option. The extra modules are ONLY available with Gold membership – I don't sell them separately (and if I did, they'd be a lot more than $8…)
Note:I'll be closing registration on Friday 3rd June, at 23:59 (PST)
What You Need, Step by Step

I have found Ali's work to be consistently useful and this course is no exception. The course takes you step by step, through what you need to do to write good, solid blog posts. I have admired Ali's writing for a long time and have often visited her site to get inspiration about how to write or structure a post so it is great to go "behind the scenes" and learn more for myself about writing excellent web content.

– Jen M. Smith, JenMSmith.com
Try Risk-Free: Your 100% Money Back Guarantee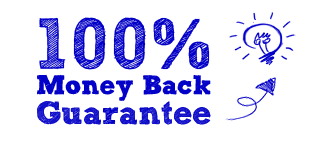 I'm certain that you'll see your blog grow and flourish as you work through Blog On.
I know, though, that not every course suits everyone, and that your personal circumstances might change.
You can cancel for any reason at any stage of the course, and I'll refund your money.
Blog On Course Schedule
Each module is split into several short lessons and clear, step-by-step assignments, so that it's easy to follow and easy to implement.


Module #1: How to Write a How to Post – Monday 6
th
June
Here's a taste of what you'll learn in this module:
What makes a good how-to post – so you don't waste your time writing something that your audience doesn't care about
The importance of the three-part post structure: introduction, main body, conclusion – by getting this right, you draw readers in, keep them reading, and make sure they stick around at the end
How to come up with the steps of your post – you'll learn three different methods for this, so that you can find out what suits you best
How to format each step of your post – because this makes it easier to write, and easier to read
Group Update #1: Q&A and critiques – Monday 13th June
In each group update, you'll receive:
Links to all the  posts that were turned in on time (to help you find new blogs to read – and to help other Blog On members find your blog!)
A Question and Answer document – if you're stuck or have any blogging-related questions, I'll answer them here
Critiques of two members' posts, chosen randomly – even if your post isn't picked, you'll learn from seeing what's good and what could be improved in other people's posts
Extra Module #1: Your Contact Page – Monday 13th June
(Gold only)
In this extra module, you will:
Understand why a contact page is important – and learn what to call it and where to place it in your blog's navigation
Learn what to include on your contact page – so that it's easy for your readers to connect to you in their preferred way
Write and structure your page – with a contact form to encourage readers to engage with you
Module #2: How to Write a List Post – Monday 20th June
Here's a taste of what you'll learn in this module:
What makes a good list post – so you can brainstorm some powerful ideas that will resonate with readers
How to use the three-part structure for list posts – the introduction and conclusion are still crucial to "frame" your list and to get your readers to take action
How to brainstorm list items – you'll be able to pick from three different methods, so you can use whatever works best for you
Why order matters, and how you can impose it on your list – so that your post will stand out above the crowd (most bloggers don't think at all about how to order their list items)
Group Update #2: Q&A and critiques – Monday 27th June
We'll have another round of links to members' posts, questions – and answers, critiques and success stories.
Extra Module #2: Your About Page – Monday 27th June
(Gold only)
In this extra module, you will:
Get to grips with your About page – the most-read page on your blog, and the hardest one for most bloggers to write!
Develop a clear mission statement – this will help you to get readers' attention, and it'll give you some guidance for future posts
Learn what to include on your About page – so you deliver the information that readers are looking for, and you establish personal connection with them
Your Blog Will Thank You For Joining

I've been working with Ali for the past few months and in that time my confidence in my writing has grown.  Her feedback is thorough, honest and given with enough latitude for you to take what resonates and leave the rest.  (I usually end up following all her suggestions!)

In the modules, Ali breaks down blog writing into do-able chunks.  At the end of each lesson, I found myself taking notes and completing the exercises right away because of Ali's inviting style and the flow of her writing.

Even though it's a text-based course, there's room built in to interact with Ali, get personal attention and support when you need and even interact with other students.  If you want to jumpstart your blog, sign up for this course – your blog will thank you for it and you'll learn skills you can use over and over again to produce great content.

-Ije Ude, www.soulpoweredsolutions.com
Module #3: How to Write a Link Post – Monday 4th July
Here's a taste of what you'll learn in this module:
How to come up with a focused and manageable idea – so you can deliver value to your readers without spending the next four weeks hunting down links…
Several great ways of opening your link post – it's important to add a bit of "you" to your post when you're mainly linking to other people
How to deliver real value to your readers – a collection of links on its own isn't very useful, so we'll look at different methods for fleshing it out
Techniques for using link posts as a regular feature on your blog – this can really boost your standing in your niche
Group Update #3: Q&A and critiques – Monday 11th July
We'll have another round of links to members' posts, questions – and answers, critiques and success stories.
Extra Module #3: Your Services Page – Monday 11th July
(Gold only)
In this extra module, you will:
Brainstorm some ideas about services you could offer – so that you can make money directly from your blog
Learn how to market your services on your blog – with a page that's designed to draw prospective customers in
Add testimonials and step-by-step explanations – to help your customers make up their minds to buy!
Module #4: How to Write a Review Post – Monday 18th July
Here's a taste of what you'll learn in this module:
What an affiliate link is, and how to use it – so you can start making money from your blog (even if this isn't your core blogging aim, it can help pay your hosting fees and other costs)
How to find a great product to review – so that you don't waste time writing a review that won't get you any sales
How to structure the review itself – so that it's easy for you to write, and so it covers everything that a prospective buyer will want to know
The best ways to conclude your post in order to encourage sales – without coming across as pushy or scammy
Group Update #4: Q&A, critiques and
Prize Draw (!)
– Monday 25th July
We'll have another round of links to members' posts, questions – and answers, critiques and success stories.
AND … in this final group update, you'll get the results of the prize draw – every post which you complete on time will get you one entry into the draw, so you could be in line to win some great blogging-related goodies!
Inspired to Take Action

Following the Blog On Course by Aliventures and completing the assignments I wrote my first really amazing "how to" post. It was easy and very well guided.

Ali breaks the process of writing a post into small pieces to help you build the structure of your own post. The course is full of useful examples and you always have the chance to ask for help if you get stuck.

It's a very detailed guide. Ali doesn't forget anything: writing style, crafting the post, writing a killer title, etc. She definitely inspires you to take action and complete the assignments.

– Cristina Cortés
A Worthwhile Investment? Absolutely!

The biggest worry I had with Blog On was I wasn't sure if it would be worth the money.  My worries were completely unfounded: in every module, every single day, Ali completely overdelivers. There is nothing out there that even compares to the level of professionalism and comprehensiveness to Blog On. She has broken down her strategies into easy to follow lessons, and it comes as no surprise that her posts are always accepted on A-List blogs.

True story, she is also the reason I no longer accept guest posts on my blog: after working with someone as detail oriented and professional as Ali, I have been completely spoiled, and could not go back to accepting shoddy writing (from others – or from myself).

If you want to learn how to write blog posts that get accepted at A-List blogs, posts that get noticed in the blogosphere, and posts that you can be proud to have in your portfolio, Blog On is the course you have been looking for.  The only investment better than Blog On is getting Blog On plus Ali's coaching.

– Sid Savara, Co-Founder of BlogcastFM
Platinum Membership – Coaching Details

If you opt for the Platinum membership, you'll receive a one-to-one coaching session from me.
I normally charge $79 minimum for coaching, so this is a rare chance to get personal advice, support and encouragement for just $42.
Your coaching session will include:
Detailed comments on up to 2,000 words of your writing, which you'll send me in advance – I'll provide this in document form, so you don't need to take notes after our call
An hour long session via Skype or phone where we can discuss your writing and any questions, concerns or struggles that you're having
If you prefer, you can choose to have your coaching session by email.
You can schedule your coaching session at any time during or after the course.
I'm sure you'd like to know what it feels like to be coaching, and what results you can expect – so here's what one of my clients said:
Actionable Advice You Can Use Right Away

It has been amazing. With Ali's support and patience, I've made more headway with my blog and writing in three weeks than I had in the past three months.

She gives clear and actionable advice that can be applied immediately in my writing, is very professional and objective with her feedback and above all, is warm and shows genuine interest and concern.

I am very grateful to Ali and would be quick to recommend her to anyone who's facing difficulties with their writing, technical, emotional or otherwise!
Why Great Writing Matters – And How I Can Help You

Maybe you've heard people shrug off the importance of being able to write. They say that blog readers don't care whether a post is grammatical or not – it's the information that counts.
Well, I'm certainly not going to give you a host of grammatical "rules" to follow: blogging is a conversational medium, and you don't need to worry about split infinitives or ending sentences with prepositions.
I am, however, going to make sure that your writing is as good as it can be.
Why? Because great writing does matter. Your readers want posts that are clear, structured and engaging. From day one, we'll be working to get your posts into great shape.
I know exactly how to help you do that. I've had plenty of experience with blogging: in fact, the reason you're reading this is almost certainly because you've read a blog post (or many blog posts!) of mine at some point.
I've been a paid blogger for several large blogs, including Dumb Little Man, Brazen Careerist and Pick the Brain. I've guest posted on many more, including ProBlogger, Copyblogger, Daily Blog Tips and Write to Done.
I have a BA in English, from Cambridge University, and an MA in Creative and Life Writing from Goldsmiths College, University of London.
All of this means that I can take a piece of your writing and show you exactly how to make it stronger: something which we'll be doing in Blog On during the group critiques. (If you want extra support, the Platinum package gives you a one-to-one coaching session with me.)
Help and Support Throughout the Course
I'm not going to throw the course materials at you and leave you to get through them on your own. I'll be helping you throughout Blog On, whenever you need me.
Comments Sections

On every single lesson, there's a comments section where you can leave any questions, worries or concerns, at any time during the eight weeks of the course.
If you get stuck on an assignment, or if you don't understand something, you can just write a comment and I'll get back to you.
The comments sections are also a way for you to engage with other course members too – so you can find friends to encourage and support you.
Group Critiques

During the course, I'll critique a total of eight posts – two from each category.
The critiques will highlight what's working well, and make a few suggestions for improvements.
Of course, your post might not get chosen. But you can still learn from seeing my comments on other people's work – perhaps you'll pick up something that they're doing well, or you'll realise that my suggestions could apply to your post too.
Direct Contact Form

There might be times when you don't want to leave a public comment. Perhaps a personal issue has come up, or you'd just rather not ask your question in front of everyone.
As a Blog On member, you'll have a special contact form where you can send me a message at any time during the course. Your message will come straight to my email, and it'll be flagged up for me as a top priority. (You'll also be able to email me or contact me on Twitter, of course; if you do that, mention "blog on" so that I know it's important.)
Important: You need to join by Friday 3rd June at 23:59 (PST) – registration will be closed after that, so that everyone's ready to start at the same time on Monday 6th.
I Keep Coming Back for More…

I am incredibly excited to participate in Ali's new ecourse, Blog On. For many months I have been laying the ground work to launch a new blog (with much help from Ali's On Track ecourse) and Blog On is the next logical step for my blogging. Focusing on several of the most widely recognized post-types (how-tos, list posts, and more), Ali takes you step by step through developing the necessary content, from orienting your thinking, to following through with strong writing, to excellent execution of the overall post. And, as always, Ali has taken out all the fluff to give you what is timely and usable.

While Blog On has all of the technical elements you might expect from a blog writing course, the presence of small, achievable goals which add up to big accomplishments is what makes it so valuable. Ali has a way of making the undoable, done. It's what keeps me coming back for more, and is better than ever in Blog On.

– Amber Black, HouseofBlack.org
Your Questions Answered
If you've got a question about Blog On which I haven't addressed here, just drop me an email (ali@aliventures.com) and I'll get back to you.
Why is Blog On So Cheap?
Several of the bloggers who gave me feedback on the draft materials for Blog On think that I've underpriced the course. I'm keeping the price low because this is the first time I've run Blog On, and I'm hoping that your feedback will help me add even more value to it for next time. You'll get anything extra that I add, too!
Blog On is currently the cheapest it will ever be, so now's a great time to join. 🙂
What if I Get Behind?

All the course materials will be available for as long as you need them.
I'd encourage you to complete your posts on time, so that you can get a prize draw entry for each one – but if you miss something out, or need to go back through a module more slowly, you'll be able to do so whenever you want.
Is This For Me?

If you're a blogger, almost certainly! It's suitable for bloggers of all levels of experience.
I do assume that you already have a blog up and running or plan to launch one soon.
I also assume that you're blogging with the intention of making money (whether directly or not – e.g. you might be building up a name for yourself in the blogosphere). Blog On isn't designed for bloggers who have purely personal blogs that are simply a creative outlet. If that sounds like you, you're more than welcome to take the course, but be aware that "how-to posts" may not be very applicable to your blog.
You don't have to be a great writer to take this course. Each module will take you through your post, step by step, so that you can easily structure it, write it and edit it.
Can I Join if I Don't Have a Blog Yet?

Absolutely. You can use the assignments to get some great content in place for your planned blog.
When you turn in the assignments, you can either publish them on a private blog (and let me and other Blog On members have the password) or you can email them directly to me. So long as you send them before the deadline, they'll count towards your prize draw entries.
Which Membership Level Should I Get?

The Gold membership is the most popular, and that's the one I'd recommend if you're unsure. You get three extra modules for a teeny $8, and those modules will really help you spruce up your blog.
If you're very new to blogging and you don't want too much information, you might prefer the Silver membership. Bear in mind, though, that you can work through the extra modules at any time – you'll have lifetime access to the materials.
And if you'd like extra one-on-one help, encouragement and tuition, the Platinum membership is a cheap way to get coaching from me. 🙂
A Guided Approach That Produces Results (Even For Perfectionists!)

The Blog On Ecourse provides in-depth modules that are very structured and broken down into bite-size, easy to understand lessons.  If you're one who becomes frozen or feels overwhelm when learning something new, this course will keep you from going there.  Each lesson is strategically broken down with a clear achievable action step at the end.

Ali's approach to the lessons is encouraging, educational and will build your confidence as a writer along the way. At the end of the course, you'll come out feeling more confident, knowledgeable and with blog posts ready to publish.  For those who may be a perfectionist, like me, Ali will encourage you to move on and "not get bogged down in trying to get everything right and that the the best way to learn is by just giving it a go."  You'll find that the more you write the better your writing will become.  The Blog On course will help you do just that in a well structured and guided approach that will produce results.

– Stephanie Krahl, SoulfulEquine,com