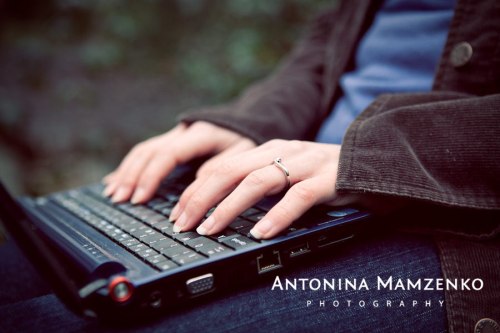 The blog critiques & reviews are no longer available. 
Maybe you've been blogging for just a few days or for a few years. Either way, you want to take things further. You want to get more readers, to improve your writing, or to make your blog look really professional.
You could spend weeks reading blog posts, articles and ebooks about blogging and writing, trying to figure out what exactly applies to you.
I'm going to give you a short-cut.
For $35, You Get…
Reassurance about what you're currently doing well
10 specific recommendations for improving your blog
Review of one post (up to 1,000 words) – with overall suggestions and detailed edits
Want the Critique & Review FREE?
If you really want to super-charge your blogging, get your hands on my four-pack of Bloggers' Guides ($66) … and you'll receive the critique and review completely free of charge.

(You can buy using the button below, or you can head on over to The Blogger's Guide website for more details and buy the four-pack there. You'll get your free Critique & Review either way.)
The blog critiques & reviews are no longer available. 
I'm only offering this until Friday 2nd August 2013. The last time I did blog critiques and reviews was October 2011, so I'm unlikely to offer anything similar again before 2015!
Just So You Know…
I'll write the critique and review and send them to you as a Word document, by email, so there's no need for us to co-ordinate time zones. (If you'd prefer to have them a .pdf, just let me know.)
Your blog obviously needs to be online for me to critique it, but you can give me a draft post to review: it doesn't need to have been published already.
I will never be unkind or harshly critical about your work … but I will provide constructive feedback to help you improve.
How it Works
Step #1: You pay $35 or $66 by clicking on one of the buttons above, or by visiting the Blogger's Guide website and buying your four-pack from there.
Step #2: Once you've paid, you'll be shown a simple form to fill in. You have up to three months to do this, so you've got time to write a post or make changes to your blog.
Step #3: I'll critique your blog and review your post within two weeks of you filling in the form.
If you chose the $66 four-pack of ebooks, you'll receive those straight away.
(If you have any problems paying or filling in the form, just email me at ali@aliventures.com and I'll sort things out for you!)
Remember: this is only available until 2nd August (though you have three months from the date you buy to fill in the form).
Karl Staib says…
I consider myself a good writer and never really thought about using a writing coach to help me get to the next level. I made the leap with Ali and I'm so glad I did. She gave me insight into how I could improve my writing that my professors and writing clubs were never able to do. If you are a solid writer, but need help to get to the next level – Ali is your best bet.

My favorite aspect of Ali's coaching was her ability to help me find clarity in my writing voice. She helped me step back and look at my writing with fresh eyes. Her coaching has already helped improve traffic to my blog, which is exactly what I wanted.

Karl Staib, from Domino Connection.