Between Projects? Six Things to Do While Waiting for More Freelance Work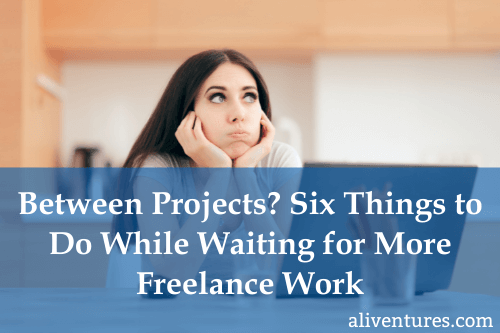 Whether you're just getting started freelancing or you've been a freelancer for years, it's pretty likely that you're going to hit the occasional dry spell. You'll have time on your hands – and no freelance assignment to work on.
This can be disconcerting, especially early on in your career. You might scramble around, applying for jobs that don't really suit you and your skills. And while it's important to apply for freelancing gigs, there are also plenty of other productive things you can do while between freelance projects.
Here are six things to try.
#1: Sending Pitches to Publications That Accept Them
Perhaps you've been applying for lots of freelance gigs through online listings like the ProBlogger Job Board. The problem is, dozens (potentially hundreds) of other freelancers are competing for the exact same jobs as you.
One alternative is to pitch publications that take freelance pieces. These don't tend to advertise widely, so they're not usually inundated with quite so many emails. Plus, you get the chance to impress with your ideas and article outline. There's a great list here, from Make a Living Writing: Writing Jobs That Pay $100+: Hunt Through These 75 Options.
#2: Writing Guest Posts for Large Blogs and Websites
If you don't yet have any pieces for your portfolio, or if you want to branch out into a new topic area, then writing guest posts is a fantastic way to get some relevant experience.
You won't normally get paid for a guest post – but you will get a "bio", where you can write a short paragraph about yourself and link back to your website. For more on guest posting, check out my piece, How to Craft a Guest Post That's (Almost) Certain to Be Accepted.
#3: Contacting Friends to Let Them Know You're Freelancing
You might feel a little shy and uncertain about your freelancing when you're just getting started – and if you've been freelancing for years, you may think that friends and family will be sick of hearing about it!
But most people will want to support and encourage you, and may well know someone who'd love to hire you. When work's running dry, make sure you let people know that you've got plenty of availability and that you'd appreciate referrals.
#4: Starting or Adding To Your Website
While you don't have to have a website in order to be a freelancer, it really makes life easier. Most clients will expect you to have some kind of website, even if it's just a simple one, plus your website lets you easily showcase your portfolio, details of your services, and much more.
If you don't yet have a website, use your freelance downtime to create one. If you already have a website, look at things that you could add: more portfolio pieces or client testimonials for instance.
#5: Creating or Updating Your LinkedIn Profile
Having a LinkedIn profile can be a great way to connect with your clients – and past colleagues – helping you expand your professional network.
If you don't have a LinkedIn account, spend a bit of time creating a profile there. If you already have your profile set up, you might want to add more details about what you do, find more contacts to connect with, or get in the habit of posting occasional updates about your work and your availability.
#6: Setting Up or Improving Your Workspace
Do you have a comfortable place to work from at home – somewhere you can easily focus? If not, use the time between projects to improve your workspace. (If you're just getting started, that might mean setting up a working area from scratch.)
You don't need a whole room – but you do at least need a desk or table, plus a comfortable seat, somewhere that's quiet and that lets you focus without lots of distractions and interruptions.
For help on this, check out Supercharge Your Writing Environment, which has lots of practical suggestions for getting your writing space set up.
When you're suddenly out of projects to complete, it can be tough to know how best to spend your time. Constantly applying to more and more gigs will have diminishing returns, as you end up submitting applications for roles that don't really suit you or that pay poorly. It can also become very draining to spend all day, every day, sending out applications.
Try some of the ideas above instead: they'll put you in a strong position to find and take on new work.
One final thing – don't forget that it's okay to take time off, too! With no paid holidays (or even sick leave), it can be hard to take a proper break as a freelancer. If you've hit a quiet week for work, consider taking at least some of that time to rest and recharge, too.
About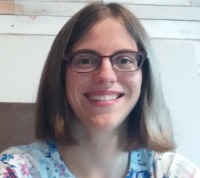 I'm Ali Luke, and I live in Leeds in the UK with my husband and two children.
Aliventures is where I help you master the art, craft and business of writing.
My Novels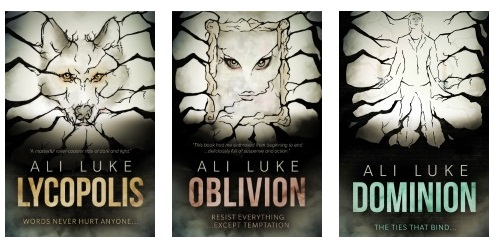 My contemporary fantasy trilogy is available from Amazon. The books follow on from one another, so read Lycopolis first.
You can buy them all from Amazon, or read them FREE in Kindle Unlimited.