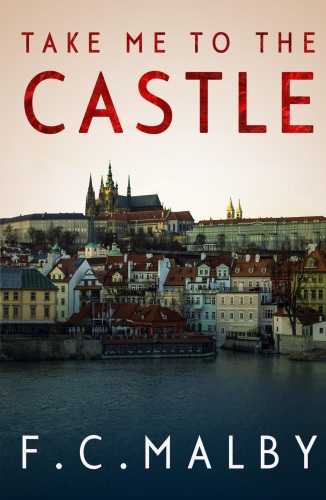 Today's guest post is from author F.C. Malby, who's just launched her debut novel Take Me to the Castle. In this post, she tackles a hugely important topic – why you need a mailing list (also sometimes called a newsletter list or email list).
Over to you, F.C.!
Many new authors, faced with the prospect of marketing their books, wonder how to sell their work effectively without it becoming too much for others to read or it looking like spam.
You need permission to send people information, it can't just be sent out randomly. Building a platform, via Twitter, Facebook, a blog, Goodreads, LinkedIn, Google+, is just part of the work of reaching your potential readers.
You need a mailing list. Why? Here are three reasons:
1. What if any of these sites folded or restricted what you post in a way that hampers your marketing?
You might have built up followers on Twitter and Facebook, but if they ceased to exist tomorrow what would you do?
If you are a self-published author this is all the more important. Amazon might be a giant within the publishing world at the moment, but what if the mighty machine also ceases to exist (unlikely but a possibility), or any of the other publishing platforms like Kobo, BookBaby, or Smashwords?
2. When you release subsequent books, you will be able to reach your target audience quickly.
Youwill have readers already waiting to read your next book, if you have written a great book which is a) well edited and b) has a really appealing cover design.
These are areas that you can't afford to skimp on if you are self-publishing your work. You are asking people to pay for your writing, so it needs to be at least as good as a traditionally published book, if not better, and worth every penny or cent!
3. It is important to build a relationship with your readers, where they can respond to you and communicate with you as an author.
If you ask any marketing expert, they will tell you that a key to their success is relationship marketing, mainly through email lists. Statistics show that most people will need to be exposed to a product (your book) between four to seven times before they will consider making a purchase.
Our daily timetables are crammed full of work commitments, and people surf the internet at an increasing speed. Many will have up to ten pages open at any one time.
So, do you have a mailing list yet?
If not, I would recommend reliable mailing list services like MailChimp, which lets you add up to 2,000 subscribers for free, or AWeber, which is also very popular. You may also have a mailing list application built into your website. I currently use Network Solutions for my mailing list and website.
I can't over-state this as a necessity for all authors, whether self-published, traditionally published, or both. Do make sure that your personalize emails with your author brand, so that people become familiar with you and instantly recognise you.
Get building and you'll be surprised at how quickly it picks up. You may start with people you know joining and in time, as people get to know your work and your readership builds, so too will your mailing list.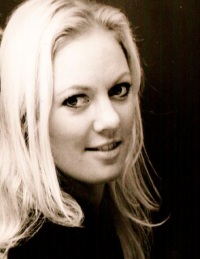 F.C. Malby is a short story author and a novelist. Her debut novel, 'Take Me to the Castle,' is released this week on Amazon in paperback and on kindle. The book is set in Prague and Letovice, in the Czech Republic, during the fall of communism.
You can find F.C.Malby on:
Twitter: https://twitter.com/fcmalby
Facebook: http://www.facebook.com/pages/FC-Malby/118284434987675
WordPress: http://fcmalby.wordpress.com/
Website: www.fcmalby.com