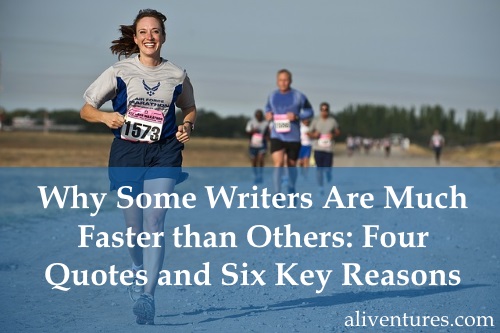 I've written before about writing fast versus writing slow – but it's an issue I wanted to look at again, particularly in terms of how many words per hour or per day is a "good" rate of writing.
In my late teens, I mentioned to a fellow member of my writing group that I normally wrote 1,000 words in an hour. Their reaction suggested this was a surprisingly fast rate!
Since then, I've come across writers for whom a hundred words in an hour is great … and others who won't be happy unless they're hitting 3,000 words per hour or more.
Are the slow writers just procrastinators?
Are the fast writers just hacks?
I don't think so. I think that there are a lot of factors affecting how fast (or not) writers physically get words down onto the page – and neither fast or slow is "better".
Continue reading »