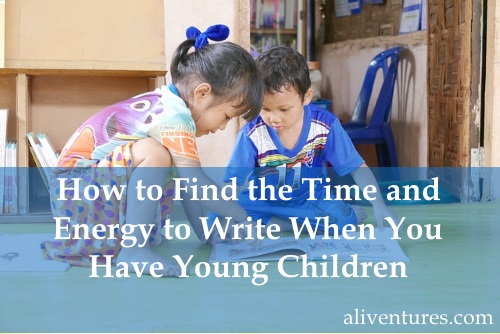 The hardest thing I've done in my life is having kids.
I love them to bits … but if you're a parent, you'll know exactly what I mean when I say that nothing prepares you for the reality of children!
Some people stop writing altogether while they're busy raising small children. If that feels like the right option for you, then by all means take it – I'm certainly not here to say you should be writing. There's nothing at all wrong with having a break.
If you do want to keep on writing though, then it's possible to carve out a bit of time, space, and most importantly energy.
(Not necessarily easy, but possible.)
Here are some things that have worked for me: I'd love to hear your tips, too, in the comments.
Continue reading »