All About Ali and Aliventures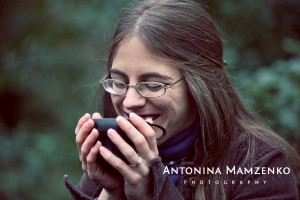 Hello! I'm Ali Luke, and Aliventures is my blog (and the name of my business).
My husband Paul and I currently live in Oxford (in the UK) with our 2-year-old daughter, Kitty, and baby son, Nick. We'll be moving to Leeds this summer. I write blog posts, non-fiction ebooks, and fiction.
I love writing, but I also love working with writers to help them take their work further. My client list is currently full, so I can't offer you one-to-one mentoring or editorial support, but my site Writers' Huddle is almost as good (and much cheaper!)
What's Aliventures about?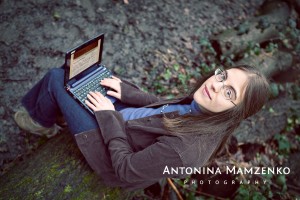 This blog is all about writing (fiction and non-fiction). I cover specific tips and techniques in posts like The Four Essential Stages of Writing and I also post more motivational content, like Eight Secrets Which Writers Won't Tell You.
You'll also find posts from me on popular blogs like Copyblogger, Write to Done, Men with Pens, The Creative Penn, ProBlogger and Daily Blog Tips.
One of the biggest questions that crops up when I'm working with writers is "How do I find more time for my writing?" If that's something you're struggling with, I've got a free ebook to help you make time to write: you can find out about it (and a bunch of other freebies) here.
If there's a particular question, topic or problem you want me to tackle either here on Aliventures or on another blog, just let me know. (Email ali@aliventures.com or use the contact form.)
Writers' Huddle (teaching / community site)
I share even more in-depth content inside Writers' Huddle, which is a teaching and community site for writers. It includes self-study e-courses, monthly seminars, lots of extra goodies, and friendly forums where you can chat with me and other members.
Because I spend a lot of time creating content for Writers' Huddle and interacting with members, there's a membership fee: $19.99 per month. Some people join just for a month or two, to get access to all the existing content there, but most choose to stay for much longer. (If you do join and decide it's not for you, your first month's fee is refundable.)
Out of everything I've done over the past few years, the Huddle is my  favourite project. It's been wonderful to bring together a group of writers who are keen to learn more, write more, and support one another in the process. The Huddle also allows me to spend lots of time thinking, talking and writing about writing!
If you might be interested in joining us, pop on over to the Writers' Huddle page, where you can find all the details of everything that's included with your membership.
The Blogger's Guides
I'm the author of for writing-related ebooks, all aimed at bloggers:
The Blogger's Guide to Effective Writing: advice on all aspects of writing for a blog, covering idea-generation, planning, structuring, editing and much more.
The Blogger's Guide to Freelancing: my tried-and-tested tips for making real money blogging, from day one.
The Blogger's Guide to Irresistible Ebooks: everything you need to know to write and sell an ebook, from coming up with a great idea to creating your sales page.
The Blogger's Guide to Loyal Readers: how to get your blog into great shape and attract new readers (who'll stick around).
You can find out all about these ebooks (and see what other readers had to say) on the Blogger's Guide website.

Want (Free) Help With Your Writing?
First off, make sure you're getting my blog posts by RSS or straight to your inbox (there's a box at the bottom of this page where you can put your email address).
You'll also want to join the Aliventures newsletter to get access to a little library of free ebooks. You can find out all about the newsletter here.
Best of all, take my seven-week On Track ecourse. It's designed for any writer who's feeling stuck on a big project, whether that's a blog, novel, or entire writing career. All the tips and techniques you learn will help you make progress straight away, whilst also setting you up with great habits for the future.
Three Posts to Get You Started
To catch up on past posts, start with:
7 Habits of Serious Writers (my most-tweeted post ever)
I've been writing, on and off, since my early teens – but it's only in the last three years that I've really taken my writing seriously. It's made a dramatic difference. I write far, far more. I write better. I finish things – something which, at one point in my writing life, was pretty much unheard of.
Eight Secrets Which Writers Won't Tell You
A few years ago, I'd look at published writers and think that they were somehow different from me. [...] But as I've taken more and more steps into the writing world, I've realised that my perception just doesn't match up to the reality. Writers – at all levels – have just the same struggles as you and me.
The Four Essential Stages of Writing
Every finished piece of writing passes through four stages:

Planning
Drafting
Redrafting
Editing
I usually post every week or two here on Aliventures. Some of my posts are specific to fiction-writers, non-fiction writers, or bloggers; most are more broadly applicable.
So that you don't ever miss a post, get updates straight to your RSS reader or, if you prefer, straight to your inbox: