What to Expect From the Newsletter

The weekly emails are short and snappy: I know you don't want to spend hours in your inbox. They include a short article about a particular aspect of writing/blogging and a Q&A section.
Every few months, I'll send you a completely free ebook. You can read it on screen, print it out, put it on your phone or tablet … whatever you want. It's yours to keep, no strings attached.
You can hit "reply" on any email and your message will come straight to my inbox. I'll always consider your feedback and suggestions. If you've got a question, I'll be delighted to address it in the newsletter or on the blog.
Your Free Ebooks to Help You Grow Your Blog
Once you've entered your email address above, and confirmed that you want to receive my newsletter, you'll get instant access to a special library of mini-ebooks and ebook samples, including:
Ten Powerful Ways to Make Your Blog Posts Stronger
This ebook covers:
Crafting great titles for your blog posts
Using compelling images and other design elements
Writing powerfully and engagingly to keep readers' attention
Encouraging your readers to respond to your posts
It was first published in 2011, and completely rewritten in 2016.
Ten Easy Ways to Attract Readers to Your Blog … And Keep Them There
This ebook covers: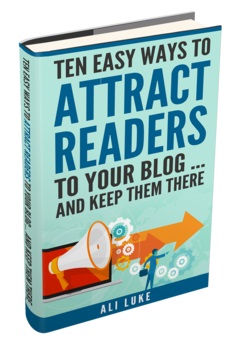 Getting your blog into great shape
Helping readers to share your content on social networks
Drawing in traffic from forum and email signatures
Writing guest posts to get new readers
It was first published in 2011, and completely rewritten in 2016.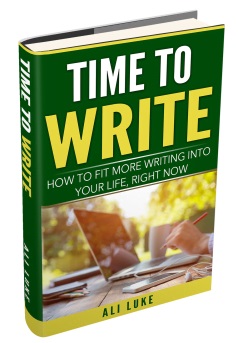 If you're really struggling to get any writing done, start with Time to Write. It's been my most popular mini-ebook for five years … and I've just given it a complete overhaul to make it even more useful.
I know how easy it is to read pages and pages of great advice without actually taking action. The whole point of this ebook is to make sure that you carve out some much-needed and much-deserved time for your writing.
I think this e-book was right on spot, I especially like the suggestion on recording my daily activities and see how long it takes to finish. I need to get myself a watch…anyway, I'm glad to be getting weekly newsletters, it's an awesome decision.

(Allison Law)
When you join the newsletter, you also get free samples of all my premium Blogger's Guide ebooks:
The Blogger's Guide to Freelancing – Sample Chapters
Exclusive free sample includes: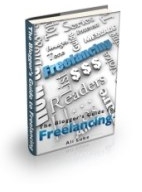 Chapter One: Basics of Staff Blogging
Chapter Two: Questions About Staff Blogging Answered
Worksheet #1: Your Freelancing Goals
Chapter Three: How to Find Great Jobs and Write Great Applications
Chapter Four: Guest Post Your Way to Success
Chapter Five: Apply On Spec – and Land a Job You'll Love
..
..
The Blogger's Guide to Effective Writing – Sample Chapters
Exclusive free sample includes: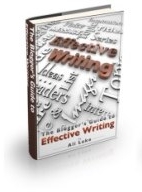 Chapter One: Why Good Writing Matters
Chapter Two: Foundations of Effectiveness
Chapter Three: Coming Up With Ideas
Chapter Four: Writing at Different Stages
 ..
..
The Blogger's Guide to Irresistible Ebooks – Sample Chapters
Exclusive free sample includes: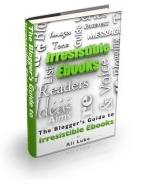 Chapter One: Find Out Exactly What Your Readers Want to Buy
Chapter Two: How to Run a Great Survey and Get Your Readers to Fill It In
Chapter Three: Using Your Survey Results to Start Developing Killer Ideas
Chapter Four: Creating a Roadmap For Your Ebook So That You Stay On Track
….
.. ..
The Blogger's Guide to Loyal Readers – Sample Chapters
Exclusive free sample includes the whole of Part One, "Getting Your Blog Ship-Shape":
Chapter One: Four Quick Fixes for Four Common Issues
Chapter Two: The Three Most Crucial Pages on Your Blog
Chapter Three: Creating Great Blog Content
Chapter Four: Claiming Your Content (Google Authorship)
..
So, What's the Catch?
Free weekly tips and encouragement, free mini-ebooks, exclusive ebook samples … there's got to be a catch, right?
Maybe you've been on newsletter lists in the past that've turned into pitch-fests, with constant, "urgent" messages telling you to buy now.
That's not how I work.
Yes, when I release a product, I'll let you know – in fact, you'll get to hear about it before anyone else. Not only that, you'll normally get a hefty discount and, even better, a free sample that's only available to the newsletter list.
But I hate shady sales tactics as much as you. I won't ever send emails about anyone else's products, and I won't ever try to hard-sell you on mine. I'll just make sure that you know what I'm up to, so that if you want to buy an ebook or join an ecourse that I run, you'll know how to do it – and you'll get the best possible price.
So, are you in? Just pop your email address in the box below. I'll be thrilled to have you on board, and you'll get access to your free ebooks as soon as you've confirmed your email address.
I have just read your ebook, thank you very much.  It was the right points I needed.  Getting sidetracked is me, I am the queen of not getting started. I crave most writing sessions, and your book has helped me focus in.

(Rhonda Flack)
Enter Your Email Address Here