On track
Six week course, next runs during EARLY 2021
Have you stalled on a big writing project? Or are you struggling to choose between different ideas? On Track is designed to get you moving again.
It costs just $30 for the full six weeks plus four bonus weeks of free support after the end of the course.
If you've taken On Track before and want to join us again, you're very welcome to do so at half price ($15).
Make Serious Progress With Your Writing … In Just Six Weeks
On Track is a six-week course designed to get you back on track with your writing … with the support of a group of fellow writers. You'll set your own goals and work towards them, with guidance and encouragement from me along the way.
Best of all … it costs just $30 (half the price of my other courses).
I've been running a longer version of On Track since 2013: now, I've combined it with the structure of my regular "writing challenges" that my Writers' Huddle group used to take part in so that you get the best of both.
It's cheaper than all my other courses because I've kept the On Track modules short and to-the-point. As with all the other course, you still get four bonus weeks of support after the course completely free.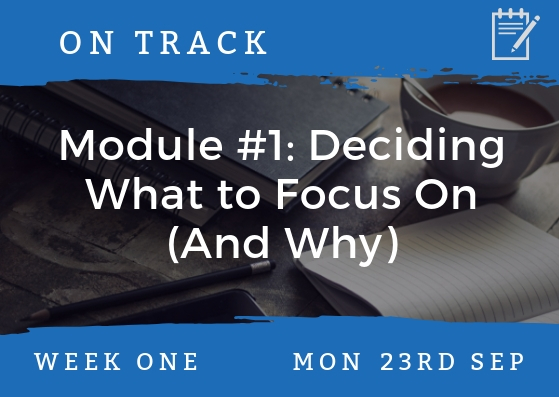 Module #1: Deciding What to Focus On (And Why)
This module covers:
How to decide which project to focus on during the course, if you have a bunch of different ones on the go

Several handy ways to evaluate new ideas, if you're looking to begin something fresh for 2019

What your hopes and ambitions are with your writing … and what excites you about it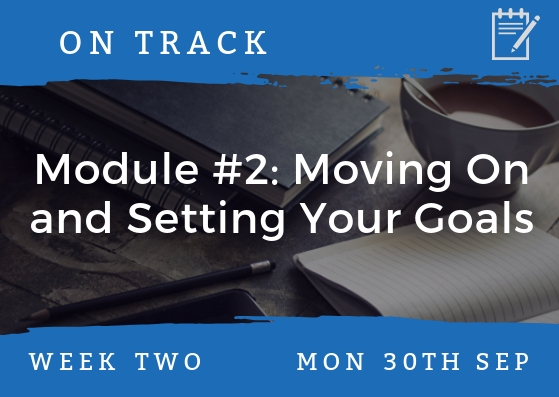 Module #2: Moving On and Setting Your Goals
This module covers:
How to move on from times in the past when your writing plans

didn't

work out as you'd hoped

Ways to set writing goals that will work for you … even if you have a very busy, or very variable, schedule

Key tips for having a great writing session – instead of procrastinating or skipping it altogether
Module #3: Getting to Grips with Planning
This module covers:
Why planning can be a huge part of creativity, not the antithesis of it

How to plan for your project as a whole – even if you don't know quite where it's going yet

How to plan individual sections of your project (e.g. blog posts, parts of a non-fiction book chapter, or scenes of a novel)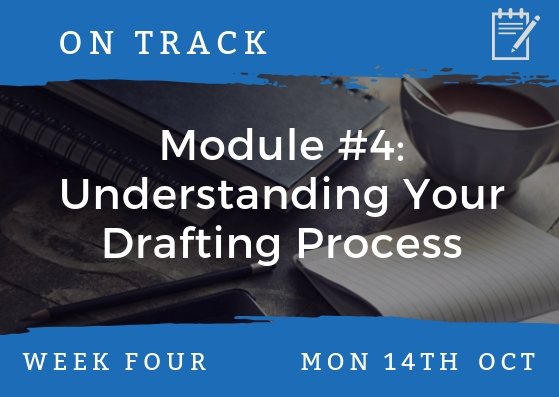 Module #4: Understanding Your Drafting Process
This module covers:
That there are lots of different ways to get from a blank page to a polished, finished piece of writing

How to make your own drafting and redrafting process work for you

Why editing normally needs to be done in different stages (and when you might get away with merging these)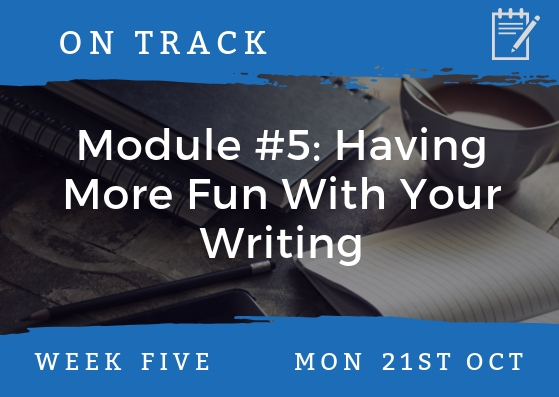 Module #5: Having More Fun With Your Writing
This module covers:
How to give yourself permission to

enjoy

writing for writing's sake, rather than always thinking about being productive

What to do if you feel like you're falling out of love with your writing

Simple ways to inject more fun into your writing life – without feeling that you're "wasting time"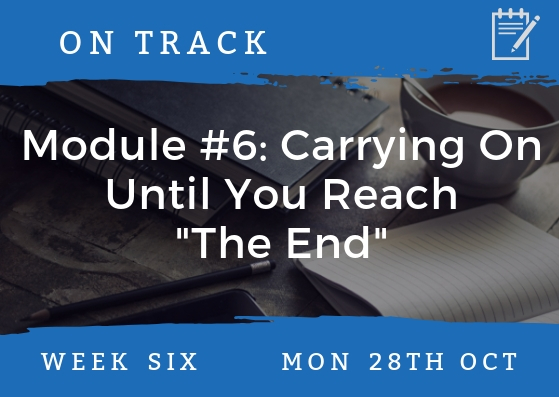 Module #6: Carrying On Until You Reach "The End"
This module covers:
What you can do to keep up your momentum on a big writing project over a period of weeks or months

Why it's important to pause and assess how the past four weeks went for you

How to set realistic targets for the next four weeks – I'll still be around in the Facebook group to support you
What Past Course Members Say

On Track was exactly what I needed when I needed it. Ali covers everything you need to get your larger project done – from setting aside time for writing to organizing your project. I've saved all the lesson PDF's and frequently refer back to them! In addition, my fellow On Track classmates and Ali offered excellent support, and answered questions I had.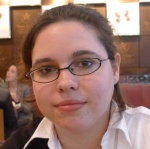 Leslie A. Joy
Past On Track member

I've been a journalist for the past 15 years and while I'm quite disciplined when it comes to my work, I tend to procrastinate with regards to my personal writing projects. Joining the On Track Writing Course has kept me, well, on track! It has provided an easy writing structure that I can follow and made me more accountable. In fact, after I finished the two-month course, I managed to finish two pillar posts for my travel blog and the second draft for my thesis proposal.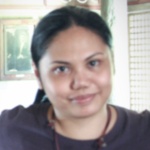 Prime Sarmiento
Past On Track member
Weekly Emails
You'll receive an email every Monday, with a short introduction to that week's module, and a link to download the module itself. (This includes links to previous modules, in case you've misplaced them.)
Every Friday, I send a quick reminder email, with the module link again. If you want, you can reply to any of the course emails to ask questions: replies come straight to me at ali@aliventures.com.
Written Modules
All core materials are written, so you work through them as quickly or slowly as you like. You can download them onto multiple computers or devices, or even print them out to work through.
Occasionally, I'll include screenshots or images (e.g. when showing you different ways to plan your project or parts of it).
Facebook Group
Our private Facebook group is a great place to get encouragement and support from me and from fellow members. It's also where you can "check in" each week to share your progress and earn reward stamps. More on that below…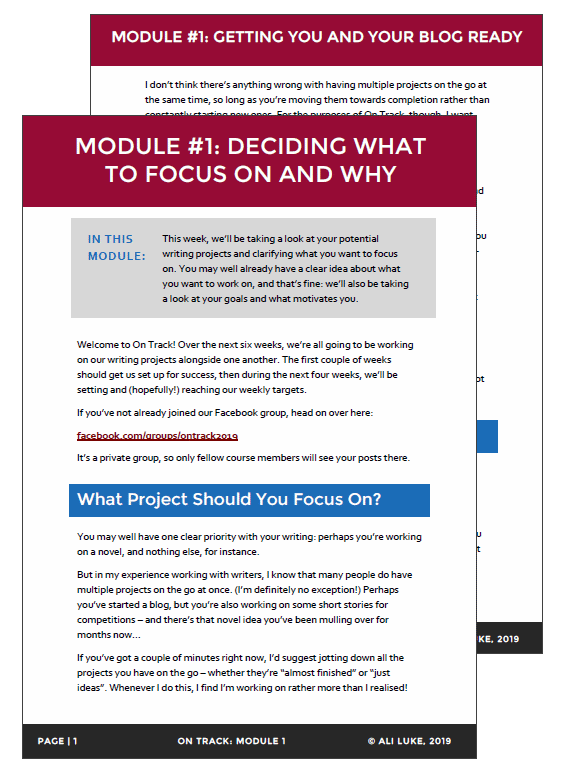 Get the Most out of the Course
Your Facebook Group: Get Help and Support During and After the Course
A big part of On Track is our Facebook group, where you can meet other course members and "check in" with your progress each week.
This is a private, members-only group, so no-one will see your posts except the people taking the course alongside you.
After the course is over, I'll be around in the Facebook group to support you for the next four weeks. After that, you're still welcome to use the group to stay in touch with fellow members of the course. Of course, you can leave the group at any time and still have full access to the course materials.
(If you don't use Facebook or prefer not to join the group, you're also welcome to email me questions at any time.)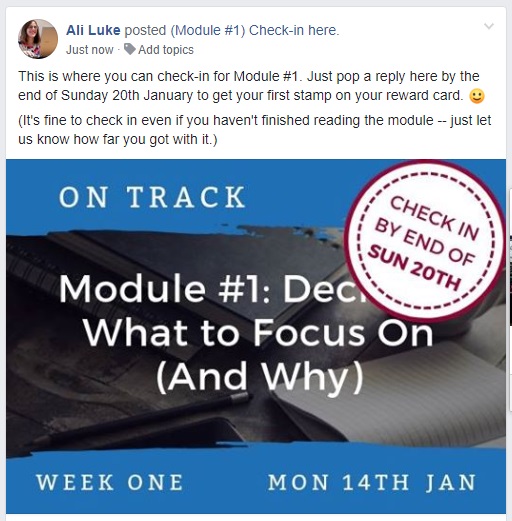 Your Reward Card: Get a Hefty Discount on Your Next Course
Although you get to keep all the course materials, so you can go at your own pace, you'll get the best results if you stick with the group schedule and finish a module each week.
Each week, we have a "check in" topic on Facebook: all members are encouraged to post here. For the first couple of modules, you'll be sharing what you decided on or discovered during those modules; for the next four, you'll be sharing your progress with your writing targets.
So long as you check in before the module's deadline, you get a stamp on your (virtual!) card. Each stamp equals 5% off a future course.
You can get a total of six stamps – so up to 30% off. This can be redeemed on any of my other online courses.
(If you don't use Facebook, you're welcome to check in for the module by emailing me, and I'll email your stamped reward card to you.)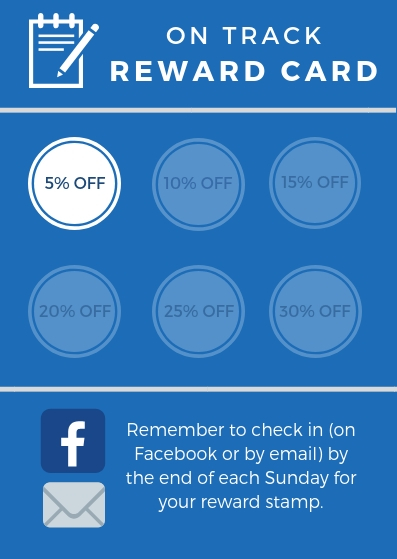 About Ali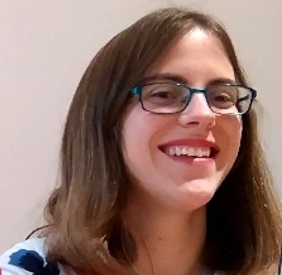 I've been writing professionally since mid-2008. Since then, I've written a heck of a lot of blog posts (many for my own blog, and many more for clients' blogs), a number of ebooks, a full-length non-fiction book (Publishing E-Books For Dummies), three novels, a novella, and a handful of short stories. I have a six-year-old and a four-year-old, so I'm very aware of how challenging it can be to fit writing into a busy life!
Over the years, it's been a great privilege to work with hundreds of different writers. Through one-to-one coaching, through my Writers' Huddle website, through critique groups, a MA in Creative Writing and more, I've had a close-up look at what works (and what doesn't) for lots of different writers working on a wide variety of projects.
I'd be delighted to be part of your own progress, through On Track: I do hope you'll join us!
It's just $30 for the full course (six modules across six weeks, plus a further four weeks of help and support).
You'll receive your Welcome pack and Module #1 straight away, so you can get started immediately. You'll also receive the link to the On Track Facebook group, where you can get to know fellow members of the course.
Registration will open in February 2020.
Payment Questions
What if I Change My Mind About the Course?
I know it can be tricky to decide whether a course is going to be the right one for you.
With all of my courses, I offer a full money-back guarantee. If you join and later decide the course isn't for you, just let me know (by emailing me: ali@aliventures.com) any time within the six weeks of the course, and I'll be very happy to refund you in full.
How Do I Pay for the Course?
Just click the "Join Now" button above and you'll see the option to pay either as a single instalment of $30, or as weekly instalments of $5 (for six weeks; the four bonus support weeks are free).
All payments are taken via PayPal.
Whichever option you choose, should see the option to pay with a credit/debit card, which you can use if you don't have a PayPal account. (I never see your credit/debit card information or any other details; PayPal just sends me the money!) If you're having problems or need a different way to pay, please drop me an email (ali@aliventures.com) so we can work something out.
Do You Offer Any Discounts?
If you've taken On Track in the past, you can join us for $15 instead of the usual $30. Just drop me an email and I'll be glad to set that up for you.
If you're under 18, or in full-time education, please contact me rather than paying full-price as I normally have a few places on each course set aside at a lower rate. (You don't need to provide proof of your age / student status; I'll trust you!)
If you have a reward card from a previous course and would like to use it for a discount on this one, please contact me and I'll send you a special payment link.