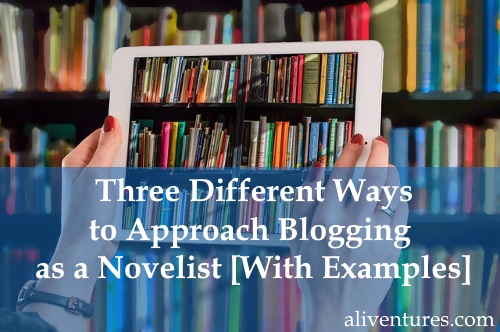 If you're a novelist, should you have a blog?
Opinions differ! You might have been told that you should blog, because you need to build a platform, or because it's a good way to get people onto your site and then onto your mailing list, or because publishers / readers / the media will want it … or for almost any number of reasons.
My take on it is this: You don't need to blog. It might well be helpful to have a blog, but it might also end up taking time that could be better spent on other novel-marketing activities.
If you do decide to blog, there are a few different ways in which you might approach it. Here are three quite different examples from three different authors:
Continue reading »