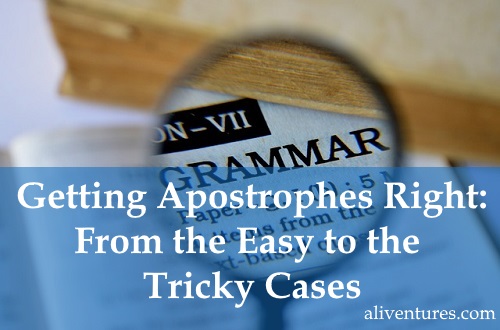 I think it's a safe bet that you've come across the apostrophe before! (If not … there are two in the previous sentence.)
But even experienced writers can struggle with this punctuation mark.
In this post, I'm going to try to explain apostrophes as clearly as I can … and give you some help with the tricky cases that often trip people up.
If anything isn't clear, or if you have any questions, just pop a comment below.
Continue reading »