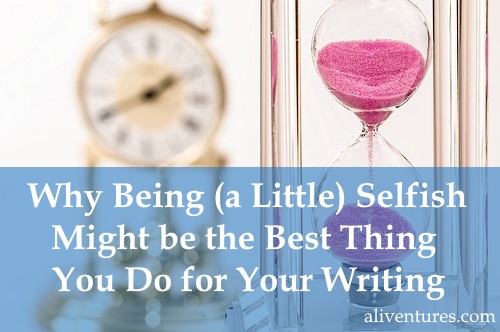 One of my writer friends – and my fiction editor – Lorna Ferguson wrote some wise words in her email newsletter recently:
Praise yourself for what you've achieved. Keep your promises to yourself when you say 'I'll have an early night' or 'I'll go for that walk'. We don't ever want to be described as selfish – but sometimes you have to think of self.
When I read that, Lorna's words "we don't ever want to be described as selfish" stood out to me. Because of course no-one does … but I think some writers go too far in avoiding this. They give so much of themselves to others that there's very little left over for writing.
I think that we writers, by our nature, tend to be quite concerned with people – and not just imaginary ones!
We want the best for our children, friends, partners, and other loved ones. But this doesn't mean putting everyone else's needs and wants right at the top of the queue, every time.
Continue reading »