A few weeks ago, on Amazon, an odd-looking book popped up as a recommendation for me. It was this one: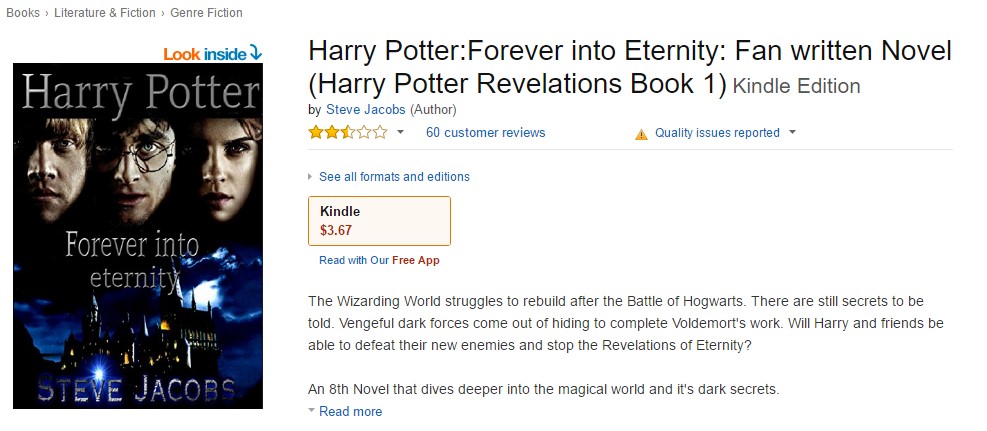 I was a bit surprised to see fanfiction being sold on Amazon – particularly being promoted to me (however unwittingly) by Amazon.
So I took a look.
Before I go any further, I'll say that I've read a fair amount of fanfiction in my time, and there's plenty of brilliant, professional-quality work out there. I don't want anything I write in this post to come across as a criticism of fanfiction, or fan writers, at all.
Sadly, this novel leaves quite a lot to be desired.
Continue reading »