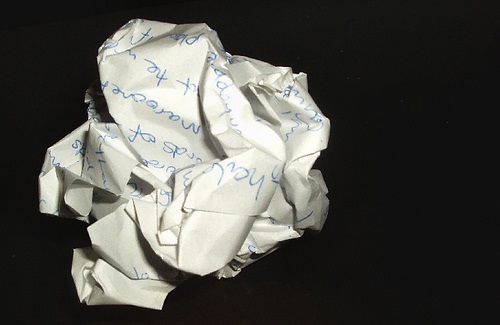 (Image from Flickr by Lennixx.)
Sometimes, I get emails like this:
I enjoyed your blog post on making money from your writing. I'd love to make a living writing but I don't know if that's unrealistic.
I can tell you now … it's not.
I make a living writing, and I know lots of other (pretty normal!) people who do too.
But sometimes, I get emails more like this:
I've written to dozens of writers, telling them all about my background and my writing ambitions. I want someone to mentor and help me get my book, How to Avoid Papercuts, published and sell a million copies.
(They usually go on a fair bit longer than that.)
The truth? It's an unrealistic ambition. First-time books by unknown authors (especially on topics that interest the author and pretty much no-one else) just aren't going to become bestsellers.
And, nice as it might be to imagine a top writer spotting how talented you are and helping you out … every writer I know is busy enough with their own projects and their own life.
{ 6 comments }