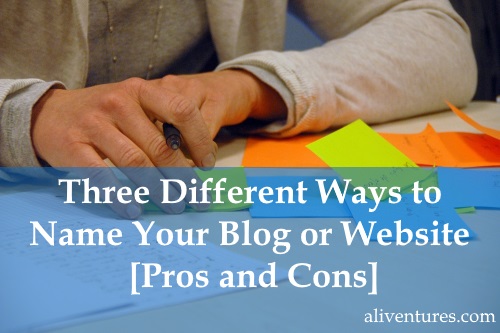 If you've ever thought about starting a blog – or a website of any sort – you've probably run up against a pretty obvious problem.
It needs a name!
Choosing what to call your blog tends to be wrapped up in a whole host of other problems – like knowing what topics you want to write about and what sort of tone you want to use.
I've got stuck, plenty of times, at the naming stage: sometimes, it's meant delaying projects for months because I just can't figure out what to call the website.
In this post, I'll run through the three different options you have, and explain why (or why not) you might want to go for each.
Note: This post is based on material from the Blog On ecourse in Writers' Huddle – if you're a member of Writers' Huddle, do check out the rest of Blog On Module #1 for help with coming up with ideas for your blog. If you're not a member, you can join the waiting list (and get some exclusive goodies) here.