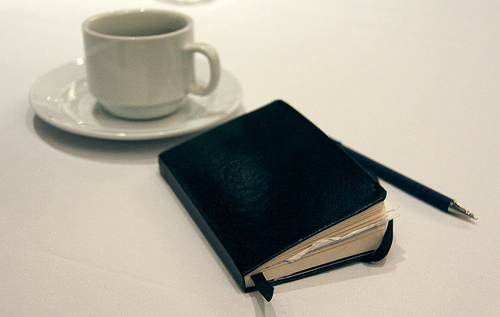 Image from Flickr by waferboard.
Do you have as much time as you want to write?
Probably not.
(If you're in the position of having plenty of time but somehow not getting much writing done, don't feel bad — that happens too. Hopefully some of these tips will help you as well.)
Very, very few writers do nothing but write. Many have full-time day jobs, or more than full-time jobs taking care of kids or caring for elderly relatives. And most of us want to spend time with family, friends, significant others…
So when you do carve out 20 or 30 or 60 minutes to write, how can you make the most of it?
Right now, my own writing time is limited. While I produce plenty of words during my working hours, it's tough to find the time for my fiction.
Back in January, I wrote about my optimistic plans to write 900 words every evening. (If that sounded rather ambitious to you … well, you were right!)
So here's my advice for me, and for you too – seventeen ways to make the most of the time that you do have, however little it might be.
{ 18 comments }