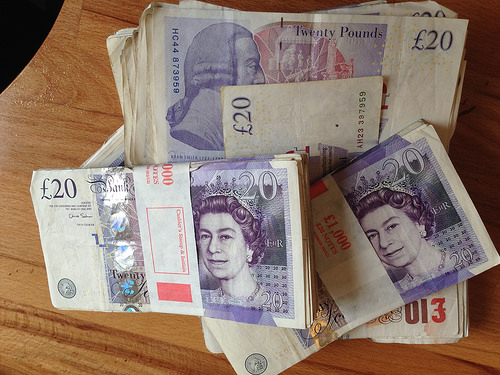 Image from Flickr by Jonathan Rolande. 
Back in December 1998, I spent my 14th birthday money on Nigel Watt's book Writing a Novel and Getting Published.
And for quite a few years, my dream was to be a full-time fiction author.
Not everyone has the same writing dream, of course. But perhaps the most common, generic, one looks like this
I make a good living writing what I want to write.
In many ways, it seems a pretty reasonable dream. Of course, I doubt you'd say "no" to being on the New York Times bestseller list (I know I wouldn't) – but you might well be very happy about doing something you love and getting paid for it, enough to live comfortably on.
In 1998, the path to achieving that dream looked something like this:
Step #1: Write a book; finish it.
Step #2: Send it to agents; get an agent.
Step #3: Agent secures publishing deal; writer lives happily ever after.
As a 14 year old (and indeed as a 20 year old), that's what I thought would happen. That was the dream.
It may well have been your dream too, or perhaps still is.
My first novel floundered at Step #1; my second went out to agents and failed to secure more than momentary interest.
After a hastily abandoned attempt at a third novel, my fourth, Lycopolis, was the first I was truly proud of. And I decided not to go down that well-trodden path again.
{ 0 comments }