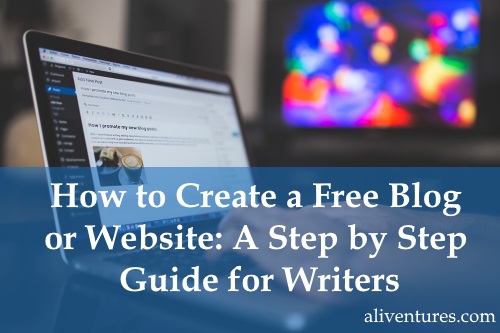 Most writers, at some point, will want a website.
You might use your website:
As a way to promote your writing services (e.g. copywriting, freelance writing, editing, or proofreading).
As a resource for a creative writing group (e.g. letting members / new members know about meetings).
As a place to let readers know more about you and your novels, and perhaps to encourage them to join your email list.
As a blog where you write about writing … or about another topic altogether.
As a place to publish your work or other people's work, like an online journal or literary magazine.
… or perhaps you have a different idea altogether!
Whatever you want a website for, there's a good chance that:
You'd ideally like it to be free (especially if it's more like a hobby than part of your business).
You want it to be simple to set up and to maintain.
Why I Recommend WordPress.Com for Your Website or Blog
I've been creating websites for 16 years now, and I remember the days when I had to hand-code everything in HTML. For the past nine years, I've been using WordPress for almost all my websites.
Whether you're new to websites or already have one (or more!), WordPress is a great option. Many, many websites run on WordPress – including lots of big ones like ProBlogger and Copyblogger.
While WordPress is a great tool for blogging, your website doesn't have to have a blog. You can use WordPress to make a "static" site (one that's only updated occasionally, without a blog/news section) if you want.
You may already know that there are two types of WordPress to choose from … and I know this is where a lot of writers get a bit stuck!
Your options are:
WordPress.COM – your website is hosted for you (you don't have to pay for web hosting) but your options are a bit more limited.
WordPress.ORG – you have full flexibility, but you need to pay for your own hosting and there's a bit more of a learning curve when it comes to setting up and maintaining your site.
You may have heard that it's best to use WordPress.org because it's more professional and you get full control over everything.
Personally, I think WordPress.com is fine for the vast majority of writers creating a straightforward website … and anyway, you can transfer over from WordPress.com to WordPress.org in the future, if you feel the need to.
Here's how to set up your website on WordPress:
Continue reading »