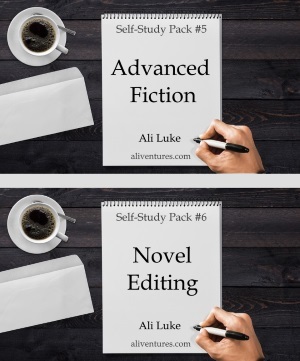 Quick announcement: I've just launched two brand new self-study seminar packs (sets of recorded seminars you can download and work through at your own pace).
The new ones are:
The Advanced Fiction Pack (#5) (covering story ideas, heroes & villains, handling viewpoint, and more)
The Novel Editing Pack (#6) (covering structure & outlining, the difference between revision and editing, and more)
The seminar packs are normally $19.99, but until Thursday 5th July, I'm running a launch offer on these two, making them just $9.99.
I've also temporarily reduced an earlier seminar pack, The Craft of Fiction (#2), to $9.99 so you can pick that one up too if you haven't already got it — then you'll have the full fiction-writing set!
.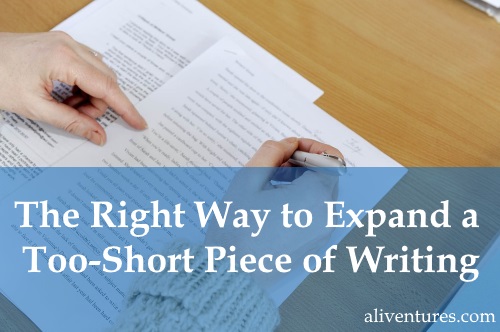 Note: This post was originally published in 2012, and was updated in June 2018.
One common issue that standard writing advice covers is how to cut down your first draft.
And this advice comes up time and time again for a good reason. It's easy to over-write, perhaps telling the reader things that you've already shown them, or using five words where one would do, or repeating yourself unintentionally.
But under-writing is a problem too – and one that I don't often see tackled.
Under-writing often shows up in a failed attempt to reach a word-count:
You were supposed to write a 1,500 word essay for school, but you finished in 800 words.
You're entering a 2,000 word short story competition, but your story is over after 1,000.
You know that novels in your genre should be at least 80,000 words, but yours is only 50,000.
You want your blog posts to be at least 500 words, but they keep coming out at 300.
So what can you do about it?
Continue reading »