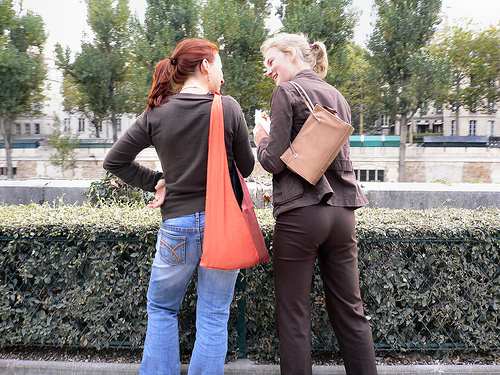 Image from Flickr by procsilas
If you're a fiction writer – unless you're writing a very short story or something decidedly experimental – you're going to have to write dialogue.
For some writers (me included), dialogue comes easily. It may even be a little too easy – sometimes, the first words you think of aren't necessarily the best. Other writers don't like dialogue, but they recognise it's an essential part of their story.
Great dialogue can immerse the reader in your book, your world, and most especially your characters.
Poor dialogue jars the reader, and may even see them put the book down in frustration.
Since you're reading Aliventures, I'm going to assume you know the basics of writing dialogue (like how to set it out, and how to avoid beginners' mistakes). Just in case you want a refresher, though, here are a couple of links:
Here, I want to dig deep into what makes for great dialogue … and what holds writers back.
{ 1 comment }