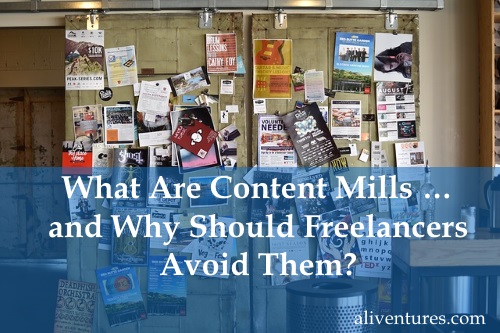 If you've been around freelance writing world, you've probably heard the phrase "content mills".
So what the heck is a content mill?
It's a large website that offers lots of low-paid writing gigs – either writing for the website itself or with third-party clients.
"Content mill" is a somewhat pejorative term, so you won't hear sites proudly proclaiming "we're a content mill – come and work with us!"
I don't imagine any new freelancer starts out thinking that they'd love to write for peanuts … but sadly, many fall into that trap. They look for writing jobs online, and they come across a content mill; they sign up, with the promise of easy, regular writing work … and they end up making an incredibly low rate, like $5/hour.
Continue reading »