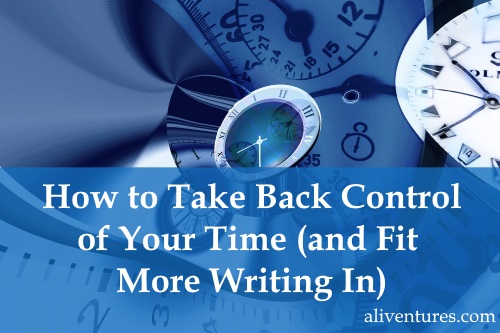 Do you spend as much time writing as you want to?
Hardly any writers do. Most of us have a lot of non-writing things going on.
Depending on the stage of life you're at, that might be education (school, university, or evening classes), a day job (full time or part time), child-rearing (a more than full time job in itself!), volunteering, caring for disabled or elderly relatives … and quite possibly a combination of several of these.
It is hard to find the time, and if you haven't been writing much (or at all) for a little while (or a long while), please don't feel guilty about it.
I've spent far too long myself waiting for life to get "less busy" so I can write. With two small children now, I've finally accepted I'm never going to feel any less busy so I may as well get on with it as best as I can.
Here's how you can do the same.
Continue reading »