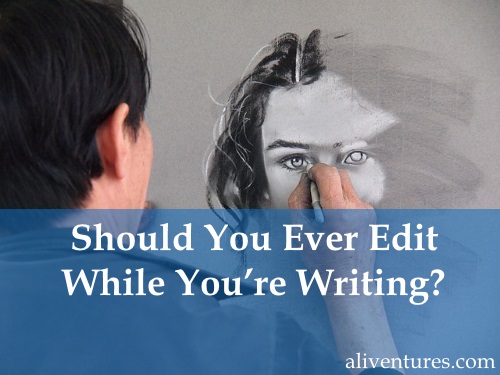 A lot of writers will insist that you should never, ever edit when you're writing.
You can even use software that disables the backspace key, or that starts eating your words if you don't type fast enough (Write or Die).
Personally, I think a rather more balanced approach is fine!
While too much editing when you're writing can be a real problem, if you're occasionally hopping back a few sentences to tweak something, or if you backspace every so often to fix a typo, that's fine. (I type fast, which means I tend to end up correcting mistakes several times in a sentence…)
Here are my rules of thumb for keeping writing and editing as distinct as reasonably possible:
Continue reading »