What's "Real" Writing – and Does Yours Count?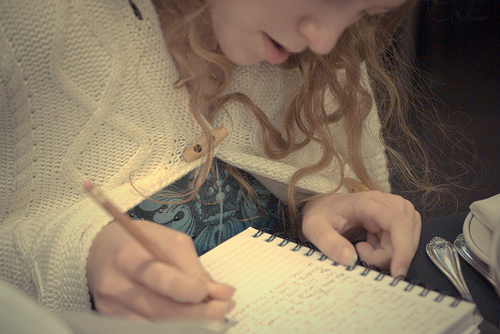 (Image from Flickr by erink_photography.)
Back in 2008 – 2009, I had two major strands to my writing: the blogging and freelance web writing that paid the bills, and the fiction I was writing as part of my MA in Creative Writing.
I felt uneasy, though. I worried that my paying work must seem hack-like to my fellow MA students – and that my fiction-writing would look indulgent and silly to the blogging world.
Of course, no-one was paying that much attention to what I was writing. My fears weren't really about other people's opinions – they were about my own uncertainty as to what "counted" as proper writing, and my inner critic's insistence that whatever I was doing, it somehow wasn't worthy enough.
And I know I'm not the only writer who feels that way.
Let's take a look at some popular reasons why writers think their words somehow aren't good enough to count as "proper" or "real" writing:
#1: "It's only for money."
The "true artist starving in a garret" image might be comforting when you're struggling to make ends meet … but don't let it convince you that anyone who makes money writing is a hack.
There's nothing sordid about money (even though we Brits might struggle to talk about it!) Unless you're using your writing to support a scam or something that you consider unethical, you have every reason to be proud of your writing.
Think about it this way: unless you were a good writer, with something to say and the ability to say it well, no-one would be paying you to write.
Writers don't need "pure" motives to create wonderful books. Little Women, for instance, was written rather reluctantly by Louisa May Alcott, at the request of her publisher, who wanted a story for girls. It became her best-loved book.
#2: "It's just fan-fiction."
Fan-fiction writers often have a particular hard time. They may be unable to talk about their writing to friends and family, who'd find the whole idea confusing or weird. They don't normally have any prospect of making money from their writing (though that's changing with Amazon's Kindle Worlds).
I think fan-fiction is a tougher challenge than most forms of writing. Capturing the essence of someone else's characters is hard. Fan-fiction writers are hugely inventive, too – coming up with original characters, alternative universes, and of course unique plots.
Fan-fiction writers do have a great advantage, though: they've got a ready-made audience for their work. This can provide both motivation and useful feedback, helping writers improve faster.
In the past, authors often used characters and even plots from earlier works. For instance, Malory's Le Morte d'Arthur (written, confusingly, in English) used existing characters and stories, drawing them together and adding new material.
#3: "I know it won't be published."
Publication might be your end goal – but that doesn't mean your writing was wasted if you don't manage to find an editor who loves it.
Many authors today are turning to self-publishing – for greater creative freedom and a greater share of the profits, not as a second-best alternative to traditional publication. With websites, blogs, and ebooks, it's easy and relatively cheap to put your writing out there for the world.
You don't even have to write with publication in mind in order to be a "real" writer. You might keep a journal, for your eyes alone, or you might write letters, for a single reader. You could be writing a memoir, to be read by close family and friends. All of that still counts!
Plenty of authors write at least some material with no thoughts of publication: journals and letters, for instance. (Some of these do get published posthumously, such as Anne Frank's diary.) Writing for publication, or being published, doesn't magically make your writing more worthy.
So … whatever you're writing, keep going, and don't worry that it's somehow not "real" writing. Ignore anyone (including your own inner critic) who tries to tell you differently.
I'd love to know what you're working on – especially if you're worried it somehow doesn't count. Drop a comment below…
About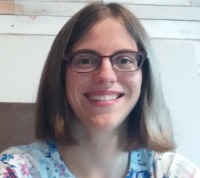 I'm Ali Luke, and I live in Leeds in the UK with my husband and two children.
Aliventures is where I help you master the art, craft and business of writing.
My Novels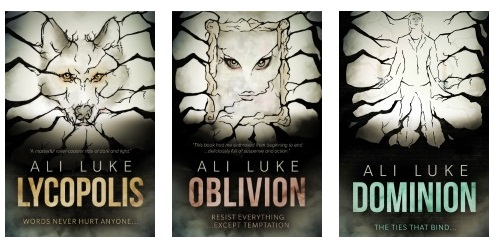 My contemporary fantasy trilogy is available from Amazon. The books follow on from one another, so read Lycopolis first.
You can buy them all from Amazon, or read them FREE in Kindle Unlimited.