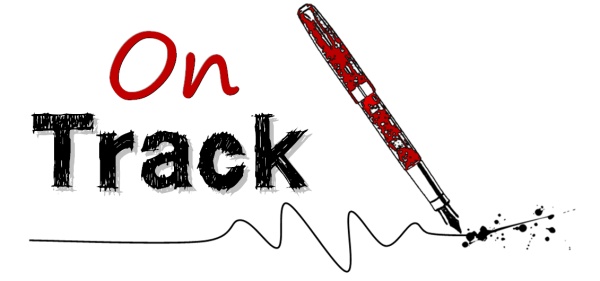 Reach Your Writing Goals
On Track is closed – but don't worry! If you're a member of the Aliventures newsletter, you'll get a new discount offer next time I run the course.
Pssst! This is the sales page just for you (and a few other special folks who're getting a discount). Please don't share it with the world – point them to this page instead.
You've got big plans. There's something you're itching to write: something which will change your year and which might just change your life.
Maybe it's a book, ebook, blog post series, memoir, or short story.
Whatever it is, you'd love to get it written. But you're struggling to find the time and energy to make a start.
I believe that you have something worth writing. And I want to help you.
This seven-week course, plus accompanying ebook, will get you started (or restarted) on a big writing project – and give you all the tools you need to finish it.
It's designed for novelists, bloggers, ebook authors, and any writer working on a big project. You'll get on track from lesson one, and make progress every single week.

IMPORTANT: Registration for On Track is only open until Friday 8th April at midnight (PST). That's 8am Saturday GMT. You need to be signed up by that point so that everyone's ready to start together on Monday 11th April.
Leslie A Joy says:
On Track was exactly what I needed when I needed it. Ali covers everything you need to get your larger project done -from setting aside time for writing to organizing your project. I've saved all the lesson PDF's and frequently refer back to them! In addition, my fellow On Track classmates and Ali offered excellent support, and answered questions I had.

(Leslie A Joy, Social Media Mercenary)
How Much Does On Track Cost?
I hate it when ecourses have the price hidden waaay down a page – so here it is, upfront.
$39 (for you – please don't share this page!)
That works out to just
$5.57

per week.
Remember, you don't just get the weekly lessons – you also get to ask me any questions about your writing.
Plus, I've thrown in extras like an exclusive ebook and a hefty discount on my coaching (scroll down for more on those).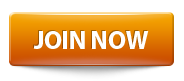 How On Track Works
As soon as you sign up for On Track, you'll be able to download an introduction to the course, and the course ebook. The introduction contains important instructions about getting onto the email list for the weekly lessons and group updates.
Every Monday, starting on 11th April, you'll receive the lesson for the week by email.
To make it as easy as possible for you to engage with each lesson and group update, you'll get the text in the body of the email, plus a PDF attachment which you can save or print.
At the end of the course, I'll send round all the lessons and group updates as one handy PDF.
Introduction to On Track – available straight away
An introduction to the course, so you're confident about what's coming up week by week
My contact details, so you can get in touch at any tim
Course ebook: Seven Pillars of Great Writing – available straight away
Further down this page, there's a full list of the ebook's contents.
Exclusive ebook, currently only available to On Track members
Covers seven key factors of great writing, so that you can get the information which you need throughout the course
Lesson 1:  Make a Great Start – Monday 11th April
An introduction to the course, so you're confident about what's coming up week by week
Four ways to get past the first hurdle of getting started – so that you can get going with your project straight away
A quick, simple (but important) assignment to get you writing – this only takes fifteen minutes
Lesson 2: Setting Milestones That Work – Monday 18th April
Step-by-step guidance on how to split your work-in-progress into sensible milestones that'll keep you motivated
Specific advice on what to do if your project doesn't seem to fit (for instance, if you're writing a blog that has no specific end point)
Why deadlines matter – and how to set sane ones
Lesson 3: Your Perfect Writing Routine – Monday 25th April
How to find your best writing time of day – this alone can double or triple how much you write in an hour
The difference between setting time targets and word targets – there's no "right" way, so this lesson helps you figure out what works for you
The advantages of short writing sessions – and of long ones. Again, this is all about finding the right pace for you
Lesson 4: Planning Your Project – Monday 2nd May
Specific advice on planning different types of project – novels, blogs and ebooks – so that you can make sure you don't waste time scratching your head or running off on a tangent
Different ways to plan (like mind-mapping and using index cards) so that you can figure out what you find easiest
How to plan if you're already part-way through your project
Lesson 5: Getting from First Draft to Final Piece – Monday 9th May
The difference between first drafts and final drafts, so that you don't get bogged down trying to achieve perfection on day one
How to avoid distractions like doing too much research, or trying to edit too soon
Step by step advice for each stage of the drafting process
Lesson 6: Sharing Your Love of Writing – Monday 16th May
Four places to find writing support – including a couple of easy ones for when you don't have much time or energy
Tips on sharing your work with a friend or a group – I know how daunting this can be, but also how rewarding it is, and how much it can help you grow
How to critique other writers' work: if you're asking for feedback from fellow writers, there's a good chance that you'll end up returning the favour
Lesson 7: All the Resources You Need – Monday 23rd May
Why you have more resources than you think – a fresh look at your own skills and experiences
The four crucial qualities which every writer needs, with specific tips on how to build them
The three big external resources that matter, and how to gather and create these
Final Wrap-Up – Monday 30th May
All the course materials in one handy package that you can save to your computer or print out
Success stories for the course – share your own triumphs, and get inspired by others'
A final round-up of email addresses/Twitter names, so we can all stay in touch!
Group Updates – Every Thursday
On Thursdays, you'll receive the "Group Update" email. This will:
Answer your questions – you can send these to me at any time. Getting advice from me on the course is an awful lot cheaper than booking me for coaching.
Celebrate successes! If you've had a great writing session, fought your way through a sticky patch or had an "aha" moment, then email me so that the whole group can be inspired by you. (You can remain anonymous if you're feeling shy.)
Give you any news or updates – I'll point you to any handy resources and let you know what I'm up to. And if you're releasing a new ebook, posting excerpts of your novel or launching a new blog, let me know so that I can tell everyone!
Prime says…
I've been a journalist for the past 15 years and while I'm quite disciplined when it comes to my work, I tend to procrastinate with regards to my personal writing projects. Joining the On Track Writing Course has kept me, well, on track! It has provided an easy writing structure that I can follow and made me more accountable. In fact, after I finished the two-month course, I managed to finish two pillar posts for my travel blog and the second draft for my thesis proposal.

I also find it refreshing as a blogger that there's an online course out there that allowed me to recapture my long lost writing voice.

(Prime Sarmiento, Solo Female Travel)
Course Book: Seven Pillars of Great Writing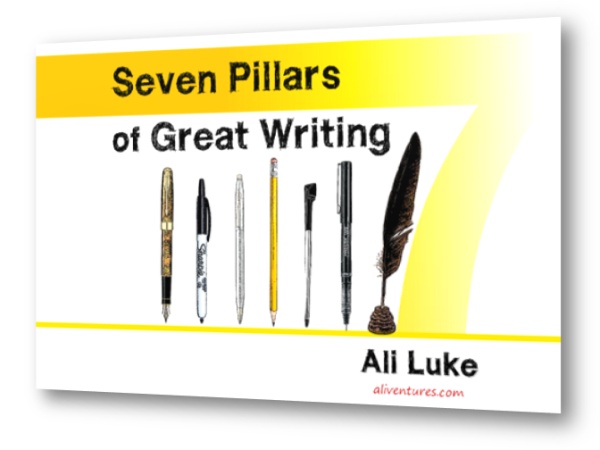 As soon as you sign up for the course, you'll receive Seven Pillars of Great Writing. This is designed so that you can dip in and out, with chapters covering:
Chapter 1: Structure
Why structure matters for you and the reader, and how to get the beginning, middle and end right
How to create great outlines which make writing easier
Chapter 2: Flow
Using transitions so that you keep the reader's attention – section to section and paragraph to paragraph
How to pick up the pace, and how to slow it down (and knowing when to do which!)
Chapter 3: Clarity
Making sure that you have clarity on several levels: ideas, sentences and argument
Specific examples of unclear sentences and words, so you can see what to watch out for
Chapter 4: Tone
Why tone matters – and how to vary your tone for effect
Loads of specific tips about how to write conversationally – a really important skill for many forms of writing
Chapter 5: Grammar
Basic grammar explained, with plenty of further resources to help you improve
Grammar myths busted – so that you can stop fretting about ancient "rules" which don't matter
Chapter 6: Economy
How to make your writing more powerful and engaging – so you'll get and keep readers
A list of sneaky words to watch out for – learn to cut these ruthlessly
Chapter 7: Heart
Why writing from the heart is so important – and what that actually means
How to add "heart" to your writing, even if you're not really into the topic
Each chapter gives you real-life examples so you can see how other writers put these seven pillars into practice.

Bonuses
I know I've thrown a lot of information at you already, but I wanted to highlight two big bonuses for you:
Your Questions Answered
I mentioned this above, but I wanted to emphasise it here again. In the Group Update emails, I'll be answering your questions. You can send me anything you want – including samples of your writing.
I charge $79 per session for coaching, so even if you don't read any of the lessons and just send me your questions, the course works out as good value for money!
Discounted Coaching Sessions
You may well want one-to-one advice and support with your project. As an On Track member, you're entitled to book a discounted coaching session for just $49 – saving you $30 (almost the whole course fee!)
Or, if you prefer, you can book a session of email coaching for just $35 instead of $49.
You don't have to have your coaching session while the course is in progress. You can schedule it any time during 2011.
What Happens After You Pay
You'll be able to download the course introduction and Seven Pillars of Great Writing straight away. You can do this by clicking "Complete Transaction" in PayPal, after paying, or just by waiting for an email that contains the download link.
You'll need to sign up for the course email list. This only takes a minute: the course introduction lets you know what to do. You'll get an email which prompts you to confirm your email address.
A few days before the course begins, I'll check up on anyone who hasn't signed up or confirmed their email address.
On Monday 11th, we'll get started. You'll receive the first lesson in your inbox. It'll be from my personal email address, ali@aliventures.com, so you may want to whitelist that in your email program.
Got Questions?
If you've read this far, I'm guessing you're interested in the course but you have a few doubts or worries. I'm going to tackle some big ones below:
Will I Have Enough Time?
I know you're pressed for time already. There's no fluff here, and the lessons focus on practical, straightforward ways to improve your writing right now. Throughout the course, we look at ways to find more time and how to use your time effectively.
Each lesson should take you no more than fifteen minutes to read. The assignments are optional (though highly recommended!) and it's up to you how long you want to spend on them.
Is This For Me?
Almost certainly! It's for anyone who wants to work on a biggish writing project. That might be fiction or non-fiction. It might be online (a blog) or offline (a book). It might be one single "thing" (a novel) or a project with multiple parts (a series of articles).
It's not for you if:
You want to improve your writing in general (e.g. for work) but you haven't got any desire to work on a writing project.
Your English is poor. The course book has plenty of tips for improving your writing itself (style, tone, grammar and so on) but I assume that you're already able to write competently.
If might not be for you if:
You're a blogger. Many bloggers love On Track (it's great if you're struggling with motivation, or working on a big project like a manifesto). But if you want to build up some pillar posts for your blog, you might want to look out for a new ecourse I'll be launching in a few weeks…
What if I Fall Behind?
Sometimes, life gets busy. You might already have plans to be away during part of the course. You may simply hit a hectic spell at work.
Don't worry about getting left behind. If you don't have time to read a lesson or do the assignment one week, just skip it. You'll receive a pack of all the lessons at the end of the course, so you can catch up on anything you missed then.
What if it Doesn't Work for Me?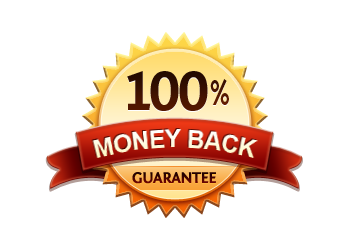 I'm hoping that you'll take the course, enjoy it, and make massive strides with your own writing. But even if you decide it isn't right for you, that's fine.
You can cancel at any stage of the course (even in week seven), and I'll refund your money.
Maybe you've got a different concern or question. If so, feel totally free to email me (ali@aliventures.com) or grab me on Twitter (@aliventures).