What to Expect From the Newsletter

The weekly emails are focused and practical. They include a short article about a particular aspect of writing or blogging and a Q&A section.
Once or twice a year, I'll send you a new or updated free mini-ebook. You can read it on screen, print it out, pop it on your Kindle … whatever you want. It's yours to keep, no strings attached.
You can hit "reply" on any email and your message will come straight to my inbox. I'll always consider your feedback and suggestions. If you've got a question, I'll be delighted to address it in the newsletter or on the blog.
Your Free Ebooks: Time to Write … and more
Once you've entered your email address above, and confirmed that you want to receive my newsletter, you'll get instant access to a special library of mini-ebooks.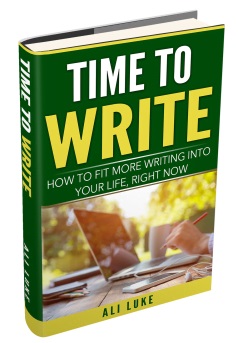 I'd suggest you start off with Time to Write: How to Fit More Writing Into Your Life, Right Now. It's been my most popular mini-ebook for six years … and I've given it a complete overhaul to make it even more useful.
I know how easy it is to read pages and pages of great advice without actually taking action. The whole point of this ebook is to make sure that you carve out some much-needed and much-deserved time for your writing.
I think this e-book was right on spot, I especially like the suggestion on recording my daily activities and see how long it takes to finish. I need to get myself a watch…anyway, I'm glad to be getting weekly newsletters, it's an awesome decision.

(Allison Law)
Time to Write covers:
Practical, straightforward ways to make more time to write
Turning writing into a regular, productive habit
Staying focused during your writing sessions
Solutions to common problems that might be holding you back
You'll also get access to all these additional ebooks as soon as you join the newsletter:
The Two-Year Novel: Plan, Write, Edit and Publish Your Novel in 24 Months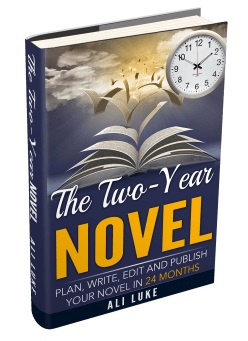 For first-time and more experienced novelists. The ebook covers:
A complete, detailed 24-month plan for drafting, revising, editing and publishing your novel.
Tips on making time to write around a busy life (you'll need 30 minutes per day, on average).
Lots of help with potential "sticky points" at each stage of the plan.
Links to useful books and blog posts at each stage of the plan.
..
.
Ten Powerful Ways to Make Your Blog Posts Stronger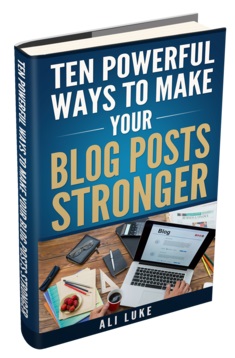 For new and intermediate bloggers who want to improve their posts. Includes examples and exercises covering:
Crafting great titles for your blog posts
Using compelling images and other design elements
Writing powerfully and engagingly to keep readers' attention
Encouraging your readers to respond to your posts
…and more!
..
Ten Easy Ways to Attract Readers to Your Blog … And Keep Them There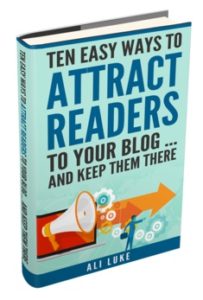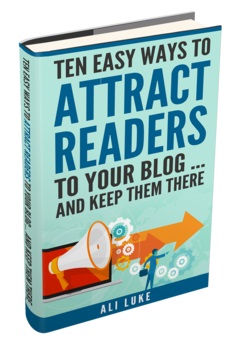 For new and intermediate bloggers who want to increase their traffic. Includes examples and exercises covering:
Getting your blog into great shape
Helping readers to share your content on social networks
Drawing in traffic from forum and email signatures
Writing guest posts to get new readers
…and more!
So, What's the Catch?
Free weekly tips and encouragement, free mini-ebooks … there's got to be a catch, right?
Maybe you've been on newsletter lists in the past that've turned into pitch-fests, with constant, "urgent" messages telling you to buy now.
That's not how I work.
Yes, when I release a product, I'll let you know – in fact, you'll get to hear about it before anyone else. Not only that, you'll get a hefty discount.
But I hate shady sales tactics as much as you. I won't ever send emails about anyone else's products, and I won't ever try to hard-sell you on mine. I'll just make sure that you know what I'm up to, so that if you want to buy anything from me, you'll know how to do it – and you'll get the best possible price.
So, are you in? Just pop your email address in the box below. I'll be thrilled to have you on board, and you'll get access to your free ebooks as soon as you've confirmed your email address.
I have just read your ebook, thank you very much.  It was the right points I needed.  Getting sidetracked is me, I am the queen of not getting started. I crave most writing sessions, and your book has helped me focus in.

(Rhonda Flack)
Enter Your Email Address Here