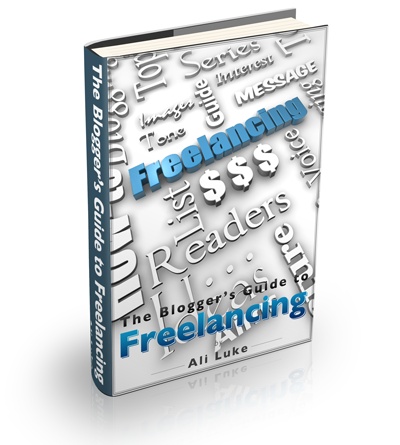 It's been a busy few weeks.
I've been working on an updated and expanded version of my most popular product, the Staff Blogging Course. The information in it was solid, but I wanted to reformat it (into an ebook, instead of a bunch of separate PDFs) and add in some extra chapters to cover some common questions – like marketing yourself through your website and Twitter.
I also gave it a new name, and changed the guarantee so that you now have six months to try it out (and get a no-hassle refund if you're not happy).
And I'm thrilled to announce that The Blogger's Guide to Freelancing is now available.
If the title sounds a bit familiar, that's because I'm making it a companion ebook to The Blogger's Guide to Effective Writing. Both ebooks are $29 and if you buy one, you'll get a $10 discount code for the other.
You can find out all about it over on the brand new, super-shiny Blogger's Guides website.
Or, if you're in a hurry, you can buy it here:


P.S. If you already owned the Staff Blogging Course, check your email. You should have a link to download your free version of the new Blogger's Guide to Freelancing. 🙂