7 Ways to Write Better Blog Posts (Plus 7 Bonus Links)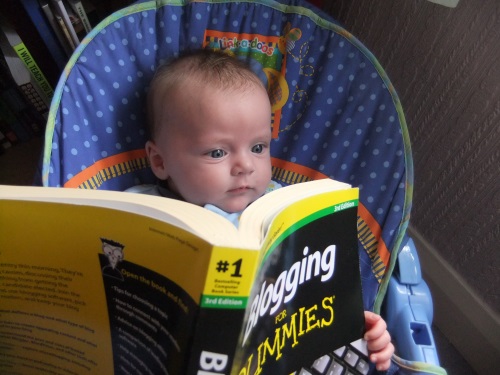 Kitty (aged 2 months … she's bigger now!)
Are your blog posts as well-written and effective as you want them to be?
I've been blogging for five years now, and my posts still have plenty of room for improvement. These seven techniques, though, have helped me write better content – posts that get lovely comments (thank you!) and shares on social media, and that I believe are genuinely useful.
#1: Batch-Produce Ideas
When you've set aside a couple of hours to write, you don't want to spend half that time trying to come up with a good idea.
Think of your ideas as cookies. It would be daft to make one cookie at a time (think of all the measuring, mixing and baking time) – instead, you'd produce a whole batch at once.
It takes time to get into the idea-generating zone: once you're there, don't stop with one idea. The more ideas you write down, the more likely you are to hit on something really good. Once you've got a list of ideas, you can simply turn to it and pick one out at the start of each writing session.
Further Reading:
Headline Hacks: A "Cheat Sheet" for Writing Blog Posts That Go Viral, Jon Morrow, Boost Blog Traffic (you need to join Jon's mailing list to get it)
This is a free .pdf with 52 different headline templates that you can use to come up with titles for your blog posts. (There were some I don't like, particularly the first section – but this is sure to throw up at least a few solid ideas for you.)
#2: Plan and Structure Your Post
I have to confess that, occasionally, I don't plan and structure my content before writing – and I always regret it. I end up wasting time rearranging sections and cutting out stuff that doesn't fit.
Your plan will save you time. It lets you map out your post and see what you need to cover. If something doesn't fit, you'll be able to spot that right away (instead of after an hour of writing).
Structure is part of planning. For instance, I knew when I began writing this post that I wanted seven numbered sections, each with a "further reading" subsection. The list is a very popular blog post structure, but it's far from the only one that works well: I'm also fond of the "how and why" structure, as in The How and Why of Working With Your Inner Critic.
Further Reading:
How to Plan and Structure Great Blog Posts, Every Time, Ali Luke, SEOTraining
I aimed this post at new bloggers, so you may find it a little basic if you've been blogging for a while – though you might like to check it out anyway so you can reassure yourself that you're doing everything right!
#3: Write About a Reader's Problem or Question
Some of my best posts have come from readers' suggestions or questions, or occasionally from writer friends' struggles. One of my favourites is 7 Habits of Serious Writers – the post idea was given to me by a reader (thanks, Michael!) and it was honestly a title that I didn't think sounded very inspiring.
But of course I was wrong – and that post proved to be one of the most popular ones on Aliventures.
The great thing about addressing a problem or question from a reader is that you usually have a specific person who you're trying to help (even if you don't name them). This often helps you figure out what needs to go in your post – and you'll find yourself writing in a more natural, conversational tone.
Further Reading:
Blogging Tip: Get Your Readers to Supply Your Next Post Idea, Taylor Davies, IFB
Some great suggestions on ways to get ideas from your readers, including advice on how to decide on questions for a poll / survey. IFB is about fashion, but the tips in this post could relate to any blog topic.
#4: Read Critically
If you write a blog, there's a very good chance you read blogs too. These can be a brilliant way to learn how to write more effective posts.
Don't slavishly copy what someone else is doing, though. Instead, read critically. Ask yourself questions like:
Does this introduction grab me? Why? (Or why not?)
Could this post be improved? How?
How did I feel after reading this post? How did the author want me to feel?
A great way to go further with this is to find a post that you really liked – the sort which you wish you'd written yourself – and then write a post inspired by it. I did this How to Write a High-Quality eBook in 30 Days, which was structured along similar lines to a "30 days to freelancing" post by Skellie (sadly, she took her excellent blog down some time ago).
Further Reading:
How to Improve Your Writing Skills by Analysing Structure, Ali Luke, Men with Pens
In this post, I take you through a couple of examples of structure (in a blog post and in an ebook) and explain how you could take that structure and use it for yourself – or how you could learn from what you might not have liked in the structure.
#5: Stick to Related Topics
Whatever type of blogging you do, the topics you cover (in the normal run of things) need to be firmly related to one another.
Now, if you're a journal-style blogger, it's enough that your topics all relate to you. But if you're blogging to build a platform or a business, you really need a bit more focus.
I had a message a few days ago from a blogger who wanted advice. My time for giving out free advice is pretty limited, but I took a quick look at his blog – and there was one immediately obvious problem. He was covering a staggering range of topics, from novels to social media to real estate.
Now, most people do have a range of not-very-related interests: I enjoy cross-stitching and I love heavy metal; I'm also (as a new mum) keen to get to grips with parenting. But if I wanted to write about one of these, I'd find a blog to guest post on – I wouldn't expect Aliventures' readers to be so keen on them!
(A different tack here is to briefly incorporate one of your other interests with a comparison post – "The Heavy Metal Guide to Writing" for instance or "Seven Writing Lessons from My Nowhere-Near-Complete Cross Stitch Project" or "Eight Ways Writing a Novel is Like Becoming a Parent".)
Further Reading:
Weekend Project 1: Fix a Mess of a Multi-topic Blog, Natalie Webb, ProBlogger
If you really don't want to give up your topics, this post gives practical advice on tidying up your blog, with five clear steps and plenty of extra links. Her advice on figuring out your ideal reader and finding your thread is great.
#6: Mix it Up
It's easy to get into a bit of a rut with blogging: you find a post formula that works, and you stick with it. Maybe all your posts are "how to" ones, or they're all 700 words long, or they all seem to cover the same few points.
While you want to be consistent with your core topics, it's a good idea to shake things up a little bit from time to time. I decided to write 7 Ways to Write Better Blog Content today because (a) I've not posted about blogging in a while and (b) I've not written a list post for a few weeks.
On your blog, you might mix things up by:
Addressing an area you've not covered recently
Writing a long, in-depth post … or a short and snappy one
Choosing a different post structure from usual (e.g. a list … or not a list!)
Collating lots of useful resources or quotes, rather than writing new content
Further Reading:
8 Under-Used Blog Post Structures to Try Today – And 24 Inspiring Examples, Ali Luke, SEOTraining
If you're struggling to come up with fresh ideas, take a look at this post – and pick one of these great structures to follow.
#7: Push Yourself as a Writer
The very best way to grow as a writer is to push yourself. You could spend forever reading posts, articles or books about writing – but you'll only truly improve when you write.
For me, pushing myself means writing guest posts for blogs much bigger than mine. Sites like Copyblogger and ProBlogger have high standards and a huge audience – and I'm really proud of some of the posts I've written for them. (Of course, I try to write great posts for Aliventures too!)
You might decide to experiment with new types of writing, perhaps working on fiction (especially if that's been a long-held dream of yours) or writing poems. The challenge may well help you approach blogging in a fresh way.
Further Reading:
The Guest Blogging Survival Guide, Kristi Hines, Kikolani
This comprehensive and up-to-date guide from Kristi offers excellent advice for would-be guest bloggers. These tips go well beyond simply writing the post, but on a writing-related level, Kristi has plenty to say about choosing a topic and on crafting your bio (something that guest posters often struggle with).
If you write a post inspired by one (or more!) of these tips, I'd love to hear about it. Share it with us in the comments below. 🙂
About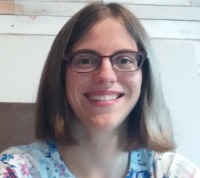 I'm Ali Luke, and I live in Leeds in the UK with my husband and two children.
Aliventures is where I help you master the art, craft and business of writing.
My Novels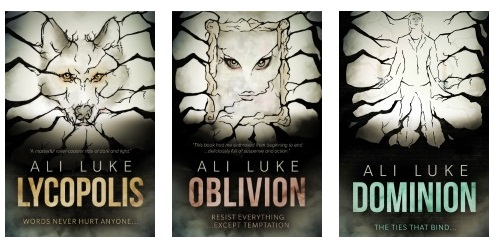 My contemporary fantasy trilogy is available from Amazon. The books follow on from one another, so read Lycopolis first.
You can buy them all from Amazon, or read them FREE in Kindle Unlimited.